Interior design
21/02/2023
Making the most of an empty space in your home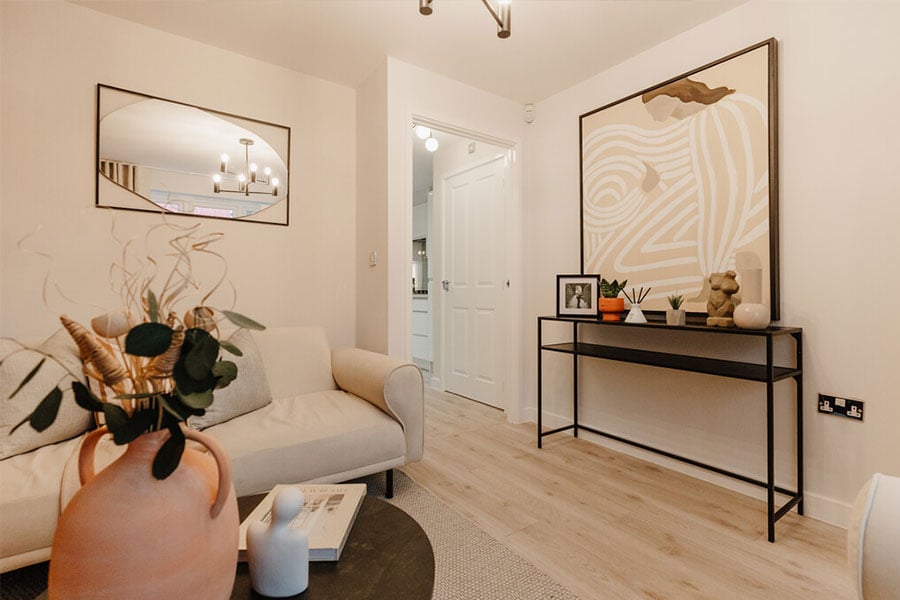 Our collection of family homes and trendy apartments are built ready for you to leave your mark and make your own, down to every corner and alcove.
It's commonplace to have those tricky spots in our homes that look a little bare - and you're not quite sure what to do with it, such as a corner, hallway, or staircase. But after some careful thought and creativity you can transform these areas into functional or decorative parts of the home.
From reading nooks and study corners, to feature walls and display pieces, here are a few ways you can fill these spaces for a finished, and cohesive home.
Create a reading nook
A reading nook is a must if you're the bookish type. An empty corner in your living room or bedroom can make the perfect ambient space for burrowing yourself into your favourite books - just pair warm lighting and a statement chair for style and comfort.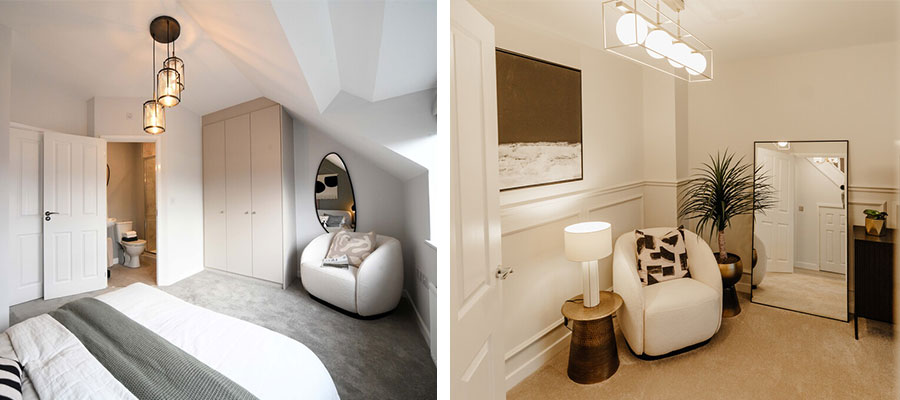 Left: The Clumber – Beaconsfield Park, Cramlington
Right: The Chesters, The Rise, Newcastle
Design a home office or gaming hideout
If the space allows, you could even set up your own home office in a spare room or a smaller sized box room. All you'd need is a small desk, a couple of shelves, a chair and voilà, your very own pod of productivity!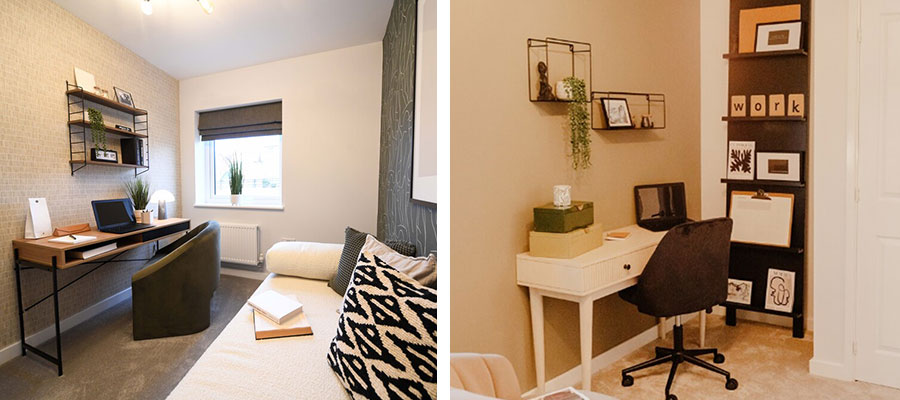 Left: The Chesters - The Rise in Newcastle.
Right: The Clumber – Beaconsfield Park, Cramlington
Or you could take inspiration from our customer @_alder_home and create the ultimate gaming hideaway, complete with atmospheric LED lighting to add to the vibe.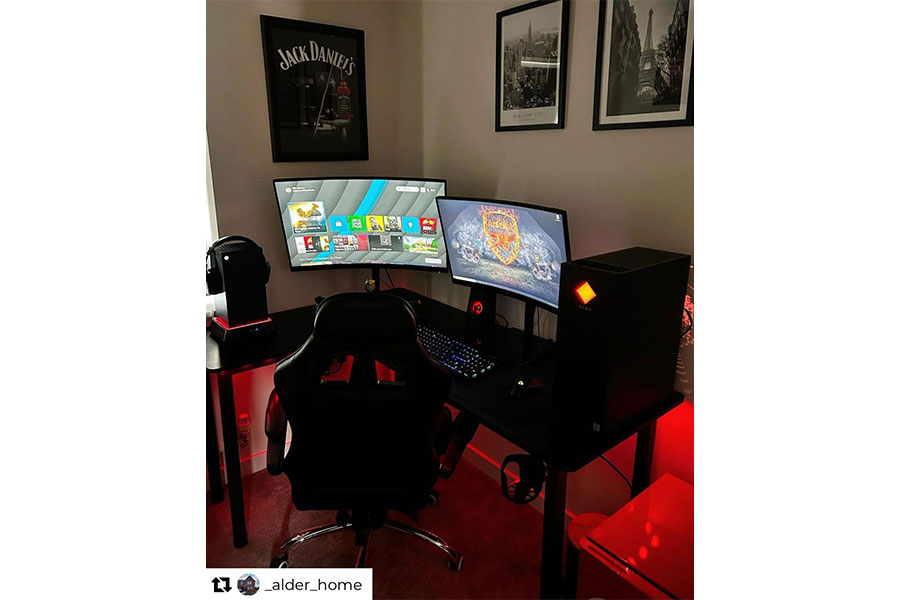 Construct a vignette or display wall
An empty wall in your living room or hallway provides the perfect opportunity to express yourself with your favourite art or some ornaments. Using shelving or a narrow console table, you could place objects such as books, plants, photograph frames or prints, cohesively matched to the rest of the décor in the room, to add interest to a space that would otherwise be bare.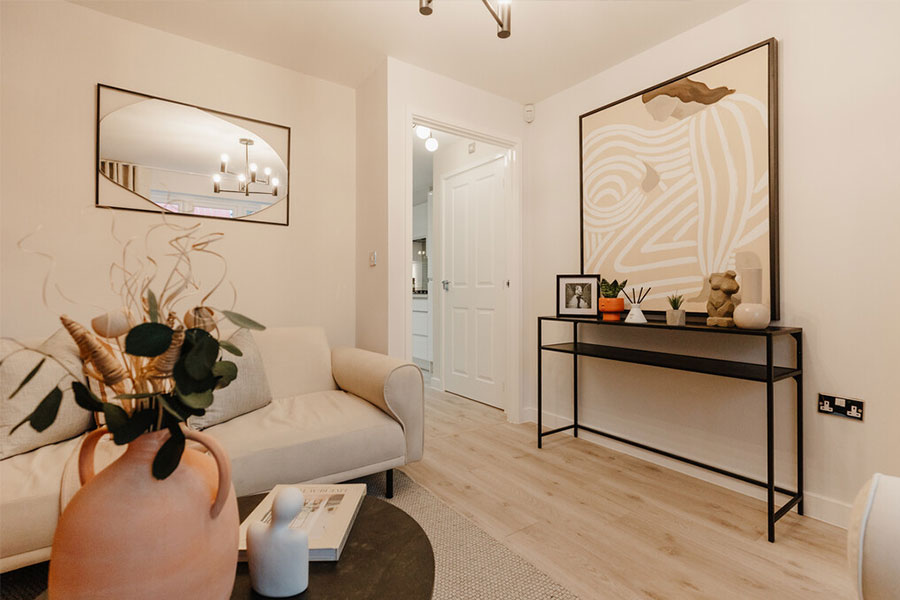 The Leven – Beaconfield Park, Cramlington
Our customer, @our.foxhill.home has used organically shaped vases paired with framed affirmations for a stylish shelving unit that maximises their interior space. Similarly, @thecollinshousehold_ is working on flaunting some photographs and accessories on some floating shelving above the stairs, which is usually an overlooked spot in the home.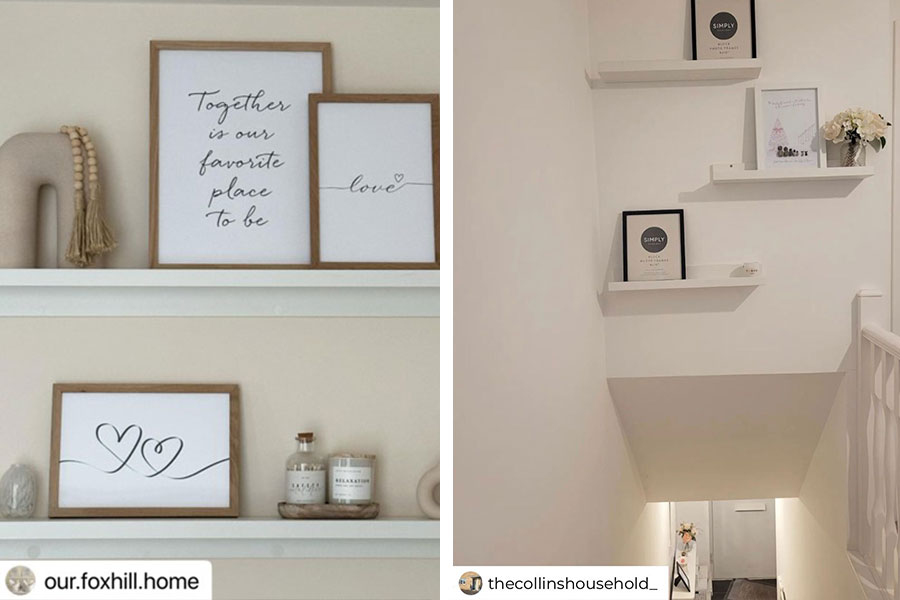 Fashion a gallery wall
Adorn an empty space with framed prints and photos to create your own gallery wall. Using photographs and prints, line your walls with your most cherished memories and keepsakes. The best part of creating a gallery wall is you're not limited by the scale of your display, and can simply keep adding to it and allowing it to grow as the years go by.
For added interest, our customer, @16_doors_down incorporated a small circle mirror in the centre of their gallery wall, that includes their favourite quotes and graphic prints, as well as happy memories.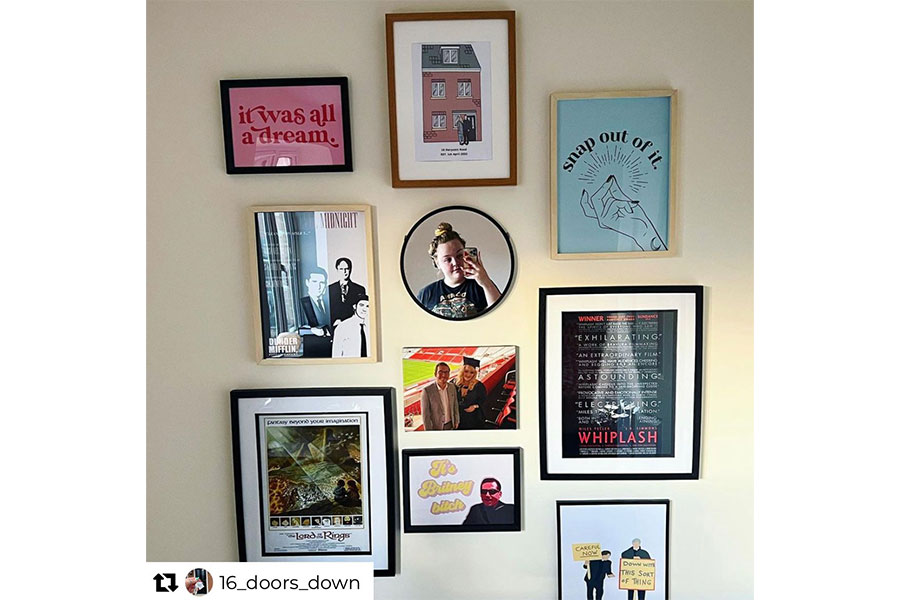 How have you filled an empty space in your home? Make sure you tag us in your interior snaps on social media - @KeepmoatHomes.