Making The Change: My Electric Car Experience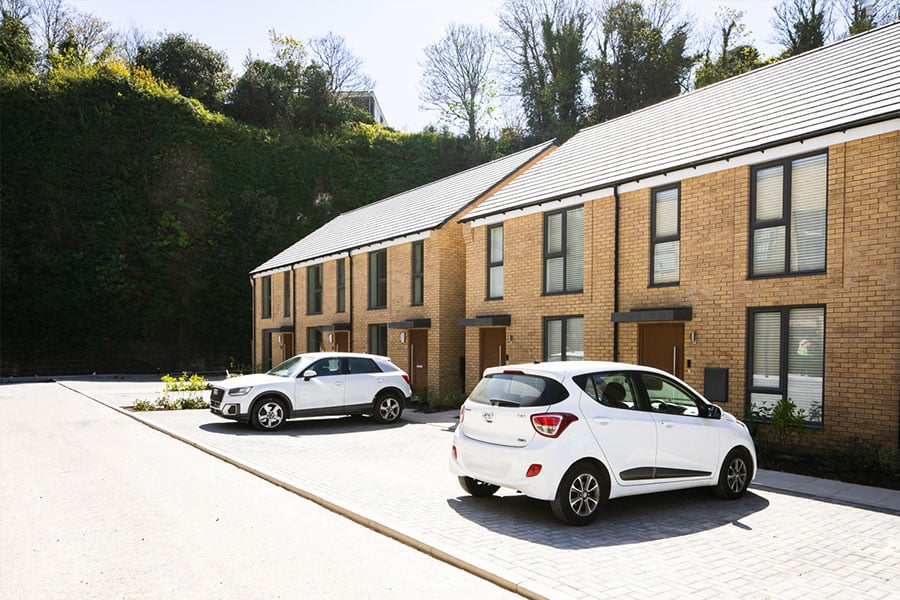 As a company we're working hard to reduce our carbon emissions wherever we can, including from our business travel and commuting, and as part of our commitment to be net zero in carbon emissions by at least 2050, we have introduced a range of fully electric (EV) and hybrid vehicles to our fleet for our employees.
If you're looking to make the change to an eco-friendlier vehicle, John Bowden, our Corporate Sustainability Advisor, has shared an insight into his experience using an electric car.
Deciding to go ahead
I was interested in an electric car for a few different reasons. Firstly, out of concern for the environment but also because by 2030 petrol and diesel cars will be banned from sale, so we'll all need to start thinking about making the change eventually.
I thought there may be advantages in being an 'early adopter' (which I'm not normally), kitting out my home to be EV (electric vehicle)-friendly ahead of the crowd and pre-empting policies like harsher MOT checks on combustion car emissions or city region petrol/diesel bans in the next few years.
Electric cars are not currently a taxable benefit (and when they are taxed it will be around a 10th that of other cars), so the potential tax saving could be in the hundreds per month for some people.
Learning to drive it
Having never driven an automatic before, let alone an electric one, it was definitely a little daunting to get into an EV car initially and started by driving it slowly round the block a few times.
My main tips are:
Read the manual on how to start your car. Mine required me to hold down the brake when switching on.
Electric cars are very quiet – one to remember around pedestrians who may not hear you. Also, it may not be so obvious when the car is running (no engine noise), so be careful with the accelerator when stationary.
There is no clutch so make sure you put your left (clutch) foot out of the way and never use it.
'Clutch control' speeds are instead via a very light touch to the accelerator (a tap and let go makes the car inch forward or back).
The car will automatically stay in position when stationary if you are in driving mode. It will not roll forwards or backwards when you are moving off on a hill. There is no traditional handbrake, and the parking brake function is only to be used when parking. I found 'hill starts' with no handbrake required a lot of a trust in the instruction manual and the car not to roll backwards – so I tested it out on a traffic free and gentle slope first.
DISCLAIMER: all cars are different so read the manual to determine if yours works in a similar way.
Driving on journeys
If you are doing a longer journey, you may want to plan it a little better when you are driving an EV. For example, if you need to stop for a break, it may be sensible to stop somewhere which has a fast charger. If your destination has no charge point, but there is a charger a short walk away you may find it's better to park there instead.
Whilst you may find that whilst your long EV journey isn't always as time efficient, you can exercise more, eat better, learn more or just relax along the way. Some people use money they've saved on petrol to go for a nice lunch while they charge their car on a longer trip, or others use the charging time an opportunity to read or listen to podcasts.
In terms of driving, I found that the EV car has great acceleration if needed. This does drain the battery however, in the same way as putting your foot down on a diesel or petrol would drain your tank. The difference is driving an EV with shorter range makes you more conscious about how driving impacts your energy use.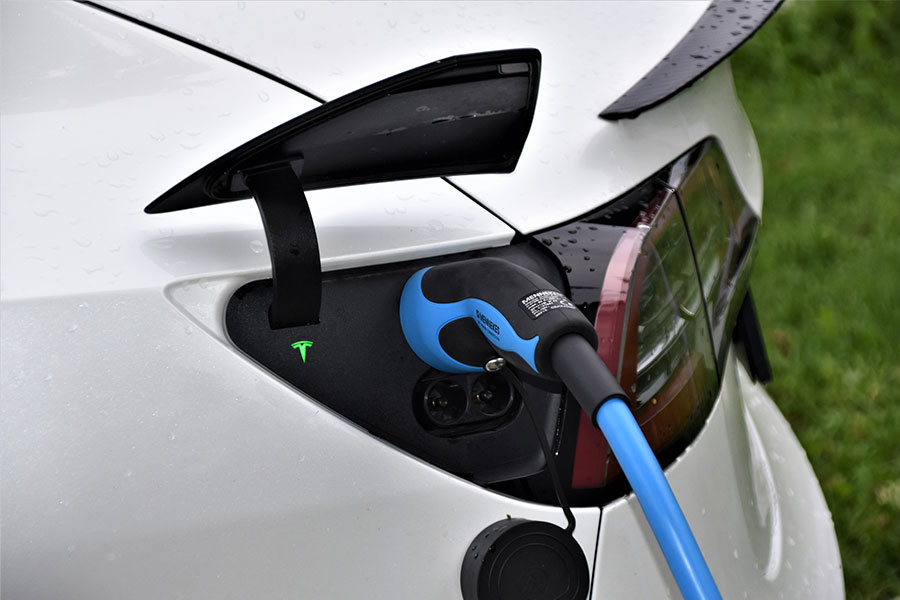 Charging the car: Out and about
Many electric car users use an app called ZapMap which you can download to your smartphone for free. It tells you where charge points are located, whether someone has recently reported a fault, and if restrictions are in use – for example at workplaces where chargers are for employees only.
You can look at the plug socket on your car to determine what charger types you can use. Faster chargers tend to have a tether which you plug into your car. Others require you to use your own cable to connect your car to the charger.
I found that other EV drivers were really helpful at charging points – generally everyone is in the same boat in getting used to their cars so there is no embarrassment in trying to figure it out. In fact, chatting to others at the charging point is a nice social aspect of driving an EV – it feels a bit like joining an unofficial club, similar to that of motorcyclists.
Just to note, many chargers will not let you disconnect your cable from the charger until you have first disconnected the end attached to your car.
Home charging
My first charger quote was from a small electrical company that suggested I would need to replace my main cut-out fuse, which could only be done by the electricity network operator in my region that he was not prepared to liaise with.
This seemed like hassle, so I went to mainstream charge point operator PodPoint. They informed me that they'd install a regulating mechanism as part of the package to avoid the fuse becoming overloaded, however in practice, you're more likely to be charging your car during the night when other energy use is low.
While they do install 22kw chargers, they informed me that this unsuitable for most domestic addresses, so you are likely to have a 7kw charger.
For the home charger, you may be able to claim some money back via a government grant, which I submitted to PodPoint via their website forms that new customers must complete. They required some photos of my driveway and main fuse board and asked some questions, but these were all pretty straightforward.
Priority was allocated to me as a customer who already had a car, and installation was booked for 10 days after the completion of my form. Installation took a few hours, with less than an hour electricity cut off.
Outcome
Overall, I'm really impressed by the EV car and whilst it may take some time getting used to the different aspects of the car, I feel on the whole it's a move in the right direction.
​If you have an electric vehicle, share your experience with us over on our social channels.