Interior design
26/10/2022
Lighting: How to create a warm and cosy atmosphere at home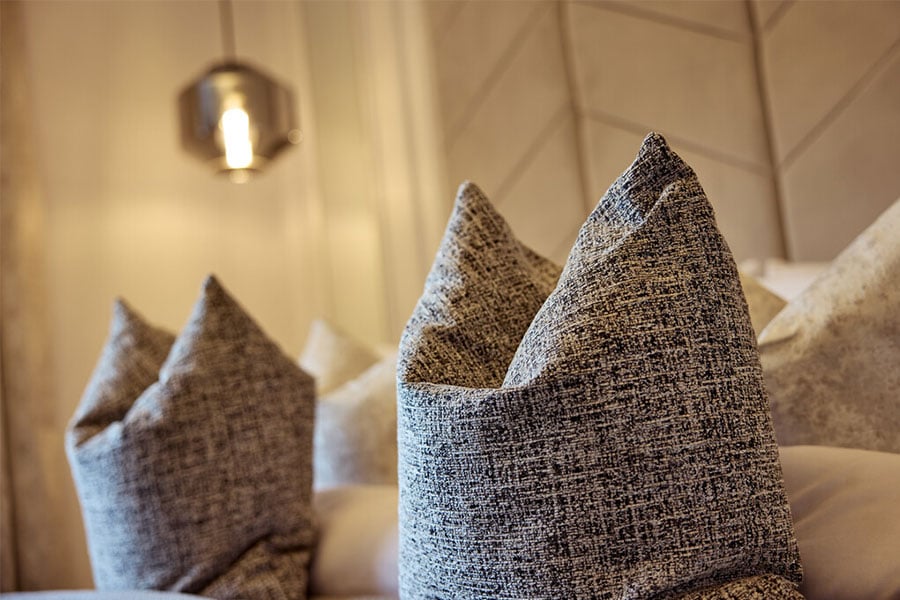 When it comes to interior design, lighting is key to creating just the right mood, especially if you're looking to emit a warm and inviting atmosphere during the colder months.
However, with the rising cost of energy bills, you might be wondering how to light your home for less, saving you those all-important pennies. If this is the case for yourself, simply read on for ways you can create a cosy, ambient space using lighting on a budget this winter.
Make the switch to LED to drive down costs
You might have seen in the news that LED bulbs are the way forward in keeping your energy bills down this winter, and this is because LED bulbs are the most eco-friendly bulbs on the market, using a whopping 85% less energy than traditional bulbs.
Analysis by smart lighting brand, 4lite, found that as of October 2022, the cost of running one LED bulb is less than 4p a day compared to that of a traditional halogen bulb which is 15p a day. Switching to LED could save you just over £13 a year per bulb (based on six hours of use). For 10 bulbs in a typical household, you'd be down £536 a year using halogen bulbs, but with LEDs this would cost you just £134 a year in energy, saving you an eye-watering £402 a year. It's a no brainer if you ask us!
More than just a bulb
This brings us to our next tip - investing in a couple of modern smart LED bulbs such as these, will give you the capability to choose your lighting to suit your needs and the purpose of the room, whilst considering the amount of energy used.
Choose from thousands of lighting colour options, brightness, and light temperatures at just the touch of a button depending on the time of day and the function of the room. For example, for your WFH spot on the dining room table, opt for brighter, whiter light to help you concentrate, then dim it down and warm it up to evoke a sense of relaxation during your evening meal.
Smart bulbs come in all shapes and sizes, meaning you can pick one to suit you and your interior design, no matter your taste and style.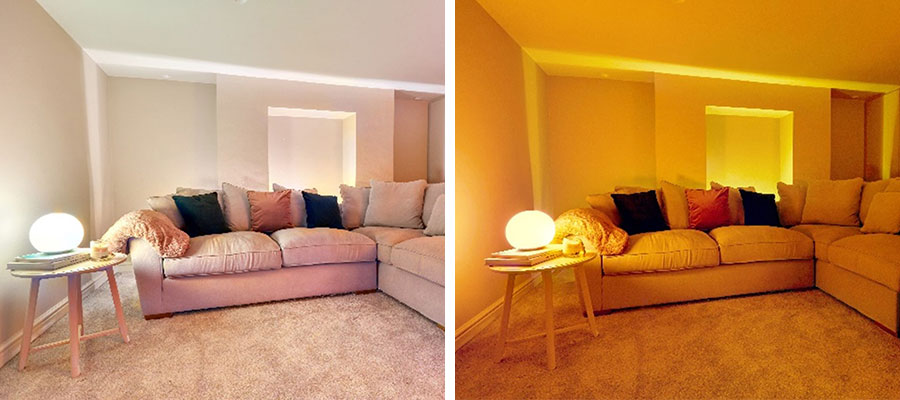 Incorporate multiple points of light
When it comes to putting your feet up and sticking on your favourite bingeable boxset on an evening, you don't want too much light creating an abrasive glare that could distract you and prevent you from completely relaxing.
So instead of whacking on the big light, create layers using multiple sources of light that are harmoniously blended for a perfect ambience. Go for a statement stand-up lamp, a strategically placed table lamp or even dainty fairy lights, combined with a couple of your favourite scented candles and lots of blankets to really dial up the cosy vibe!
If you choose smart bulbs, be assured that when these are dimmed, you're using less energy and are in turn keeping the costs lower.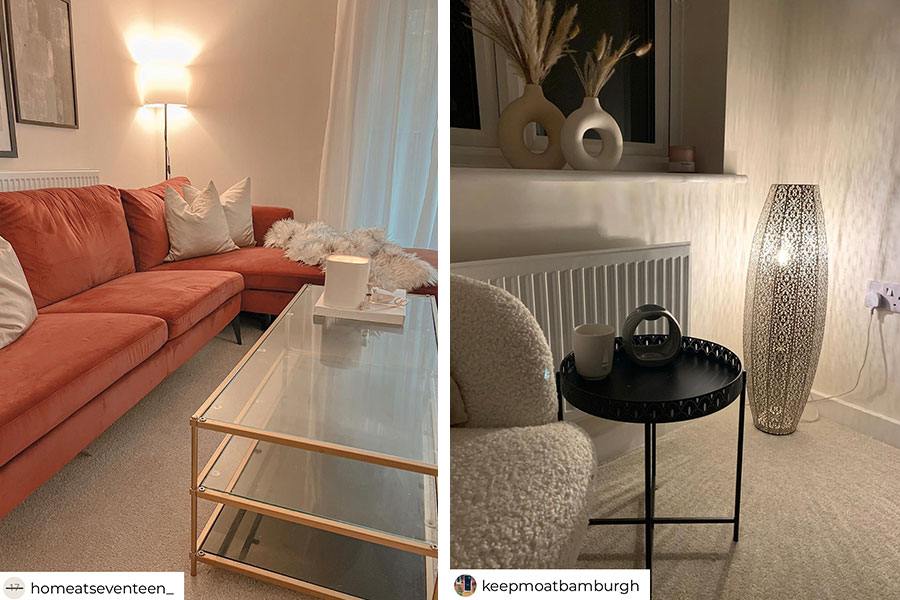 Location matters
The location of your lighting is key to ensuring that you're benefitting from full light distribution whilst getting on with your day-to-day tasks. Fewer, well-placed light sources will eliminate the need of installing extra, keeping your energy costs as low as possible.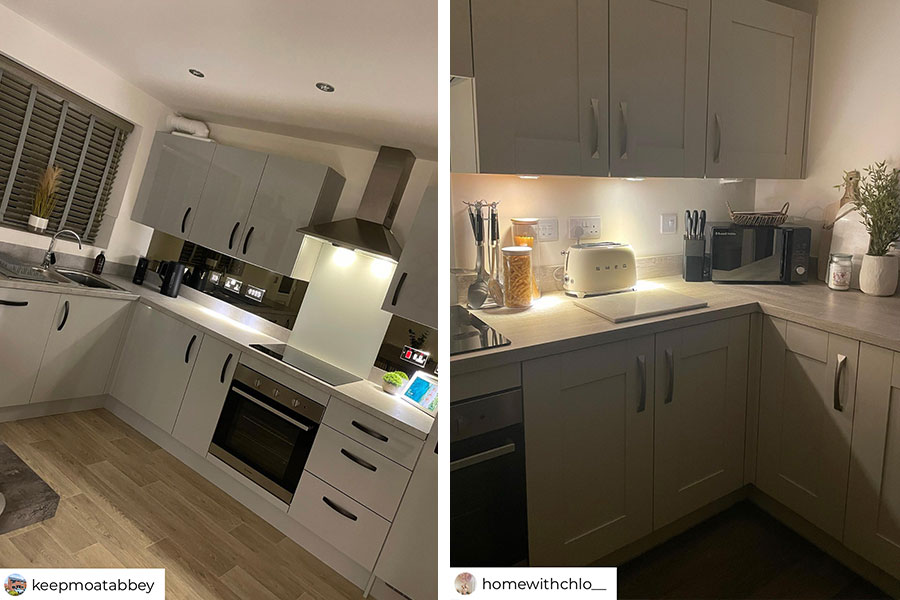 When in the kitchen for example, think about which areas you use the most when chopping and dicing and maybe consider placing a couple of strip LEDs to ensure full visibility whilst cooking up a storm.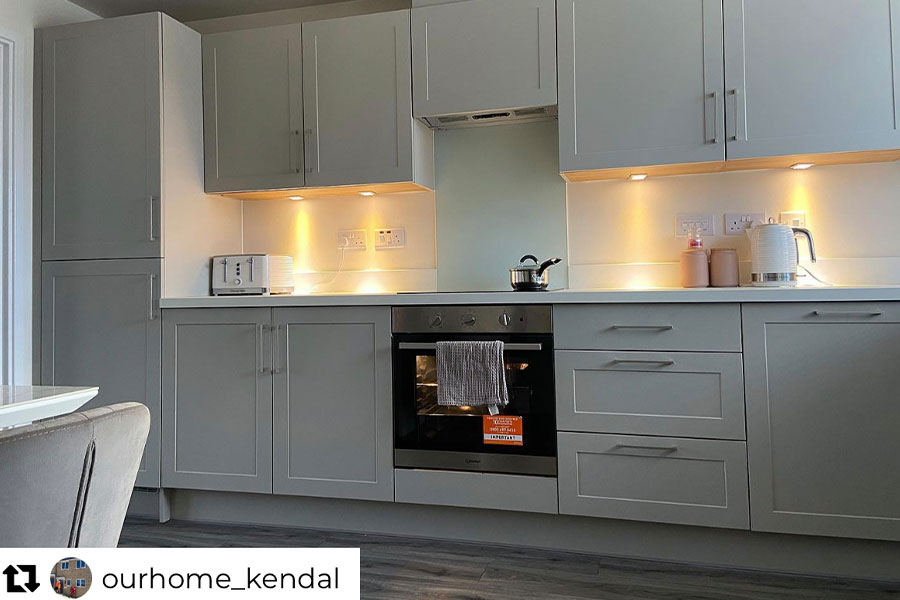 Bedding down for the night
With the nights turning cooler, a warm and inviting bedroom is key to helping ease you into a peaceful slumber.
Just before bedtime, use warm, yellow glows of light to highlight your bed, sending a signal to your brain telling you it's time to wind down. This combined with your favourite bedding, lots of plump cushions, and maybe an extra blanket to keep you warm will set you up for a dreamy night's sleep.
Using smart bulbs, you can even set timers and schedules via a handy app to ensure that your lighting comes on and turns off when you need it, such as when you wake up in a morning to help you feel awake and alert.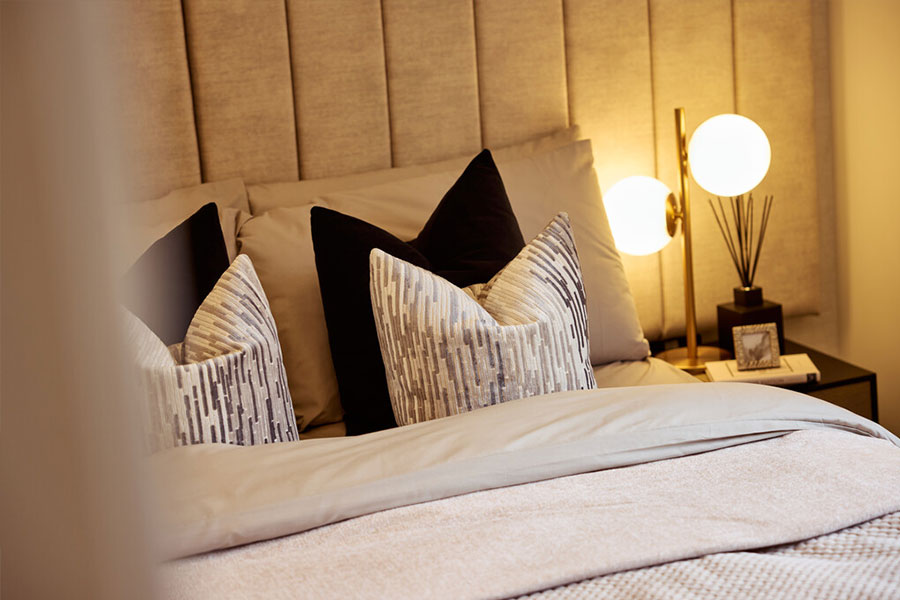 Do you want to be featured in one of our future blogs or on our Instagram page? Don't forget to tag us @Keepmoathomes in your pictures, along with the hashtag #Keepmoat.