Keepmoat supports Yorkshire prison to reduce reoffending rates with bricklaying academy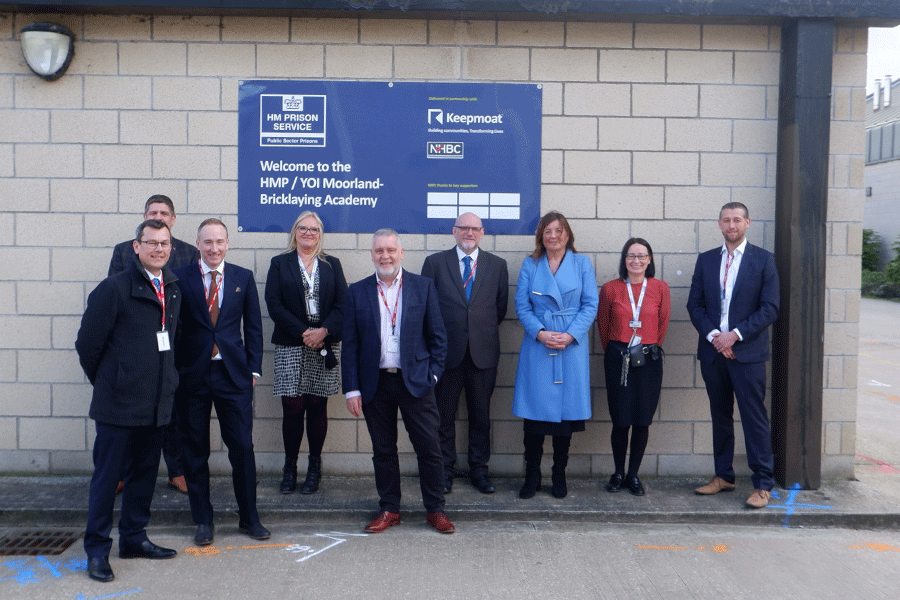 Keepmoat and His Majesty's Prison Service are tackling reoffending crime rates across Yorkshire with a new bricklaying academy, designed to enable prisoners to unlock employment opportunities on their release.
One of the first of its kind in Britain, the academy at HMP Moorland near Doncaster, will train, re-equip and provide skills to prisoners due to be released within the next six to 12 months.
The two organisations have worked in partnership, along with the National House Building Council, (NHBC), to deliver bespoke training that enables those preparing to integrate back into society with up-to-date skills and experience in bricklaying.
According to a recent analysis from the Ministry of Justice, those leaving prison, were significantly less likely to reoffend when engaging with a full time job, compared to those who did not. More than 300 prisoners are due to be released in Yorkshire over the next six months.
The bricklaying academy will not only develop their skills in construction; teaching them how to use tools and equipment, mix cement and build various types of walls, but also give prisoners the confidence and belief that they can secure a job once released.
The academy will also help to address the construction skills shortage. The industry needs almost 30,000 extra construction workers by 2026 to meet growing demand in the industry - a daunting challenge after the construction workforce dropped by 5 per cent in 2021.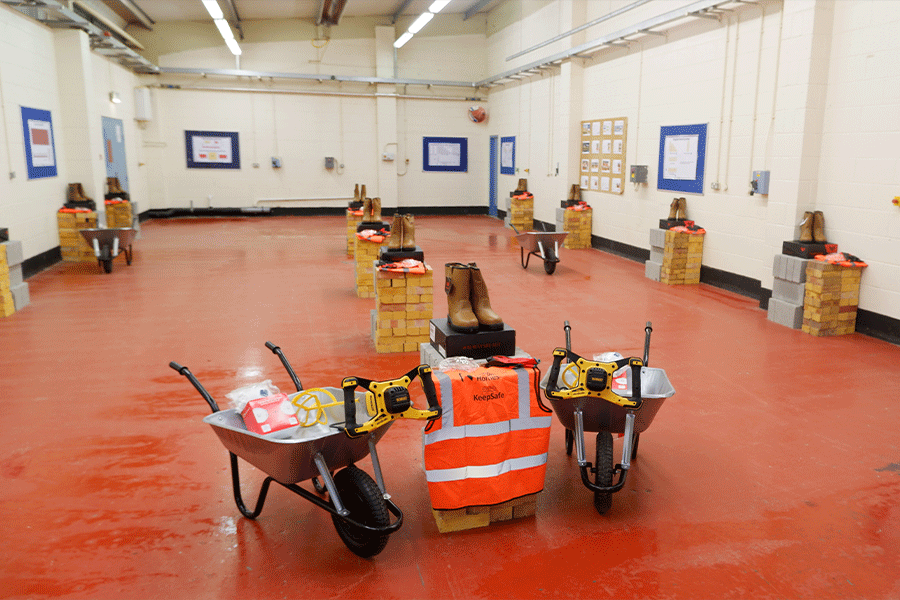 Tim Beale, Chief Executive at Keepmoat, said: "Of the hundreds of prisoners due to be released in the coming six months, a good number of them have previous experience working in trades. This presented an opportunity to help develop a programme to support those who wish to create a future career for themselves and ultimately, have a second chance at life.
"This academy also forms part of our ongoing commitment to provide opportunities to people across the country, including in traditionally 'left-behind' communities. At Keepmoat, we are passionate about equipping the future workforce with the skills, knowledge and experience to build high-quality, affordable homes, as well as to help boost Britain's regional and national productivity."
Paul Cole, Head of Reducing Reoffending at His Majesty's Prison and Probation Service added: "At HMP Moorland we prioritise the development of prisoners to enable them to gain meaningful employment opportunities upon their release. We're proud to help provide them with relevant skills and training, with an aim to help them find work and live law-abiding lives."
Geoff Mann, Qualifications Manager at NHBC said: "The training will provide an achievable and realistic pathway into a rewarding and well-paid career in the house building industry and we're delighted to see these prisoners and others from diverse backgrounds taking up this opportunity. It's vital we attract more people into house building to help address skills shortages and the challenge of an ageing workforce. It's hoped the academy will help to support the next generation of house builders, equipping them with the skills to build high quality new homes for the future."