Keepmoat starts construction on new development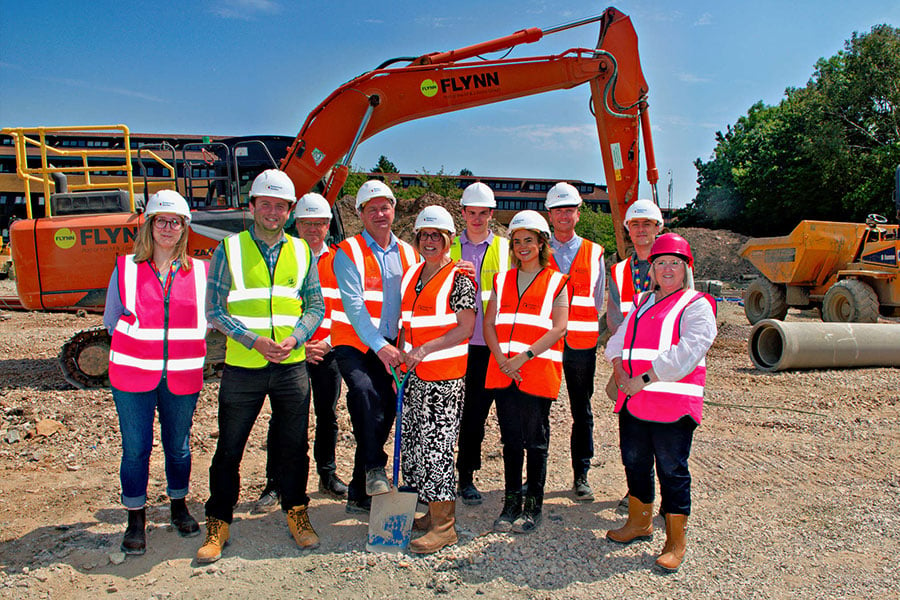 Top 10 housebuilder Keepmoat, has started construction on its new housing development, Park View, at Hawkfield Way on the outskirts of Bristol.
The development will consist of 91 homes, all of which will be sold to housing association Bromford, to provide affordable housing in the area. Residents will have the use of public open space, access routes, and close connectivity with surrounding developments, including Keepmoat's neighbouring development, Jessop Park.
John Owen, Land & Partnerships Director at Keepmoat, West Midlands, commented: "It's always an exciting time at Keepmoat when we're able to commence construction on a new development, particularly when it'll mean the provision of affordable housing to people who really need it. As one of the UK's leading partnership housebuilders, building strong links with local authorities and housing associations is crucial. We're working closely with Bromford to redevelop the area and provide people with a great place to live and work".
Sixty-nine of the new homes will be available for social rent, with Bromford making the remaining 22 homes available to part-buy, part-rent through its shared ownership scheme. There will be 74 two, three and four-bedroom houses in addition to 17 one and two-bedroom apartments.
Will Gates, Project Manager at Bromford, added: "We're really excited to see work getting underway here at Parkview. The partnership with Keepmoat to build these new homes is a testament to our commitment to providing new affordable housing in Bristol, which has become one of the most expensive cities in the country to buy or rent a home in recent years. As one of the country's leading developers of homes for social rent, we're really pleased to be playing our part in meeting the demand for affordable housing and know that these homes will make a real difference to people's lives and will have a positive impact on the local community. We can't wait to hand over the keys to our first customers and see them move in."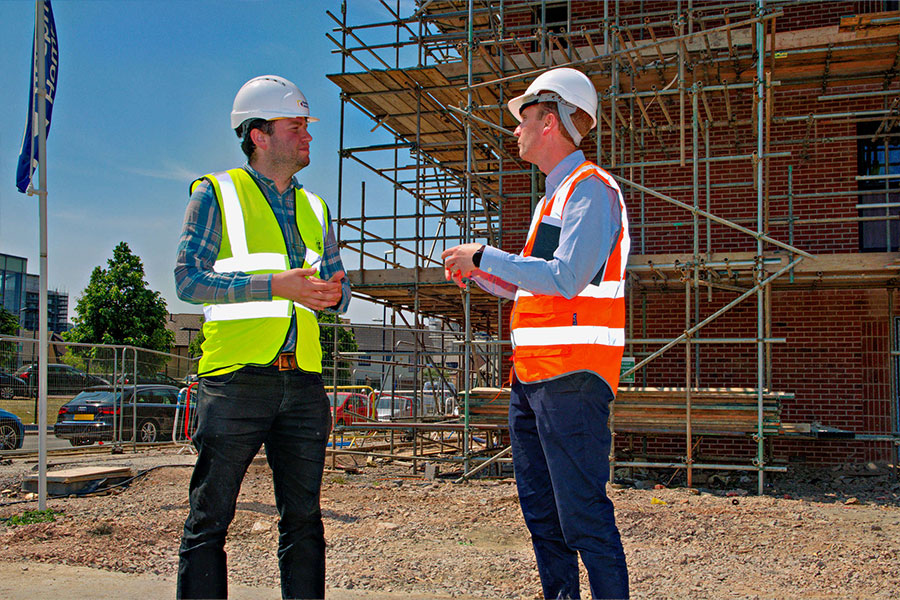 Planning permission for Park View was granted on 24th March 2023. Construction will take around two years, with the first of the new homes expected to be complete by the end of 2023. Overall completion is expected towards the end of 2024.
The start on site was celebrated by a visit from local dignitaries including Councillor Tom Renhard, Cabinet Member for Housing at Bristol City Council, John Smith, Executive Director for Growth and Regeneration; and Louise Davidson, Housing Strategy & Enabling Manager.
Cllr Renhard said: "I welcome this proposed development of much needed affordable homes that will add to the 11,000 new homes already completed in the city between 2016 and 2022. This will see new homes for social rent and affordable home ownership delivered for Bristol's citizens in housing need, adding to the 474 new affordable homes built in Bristol in 2021/22. With over 19,000 households on the council's housing register, including many families looking for larger homes, I am particularly pleased to see two, three, and four bedroom family homes being built here as we continue to accelerate affordable housing delivery across the city."
Keepmoat is a top 10 UK partnership homebuilder with a track-record of delivering quality homes in regions across the UK. To date, Keepmoat has built over 35,000 homes, transforming brownfield sites into thriving new communities.
Almost 70% of its current developments are on brownfield sites and over 70% of its customers are first time buyers. In the last survey year, Keepmoat achieved HBF five star builder status, receiving a rating of at least 90% in the National New Homes Customer Satisfaction Survey.
Bromford is one of the largest housing associations in the country, with over 46,000 homes across central and south west England that are home to 110,000 residents. Over the next seven years, Bromford aims to build a further 11,000 new houses, bungalows and apartments, to enable even more people to thrive.