Keepmoat Launches New Sales Office and Showhomes in South Shields as Council Grants Latest Planning Permission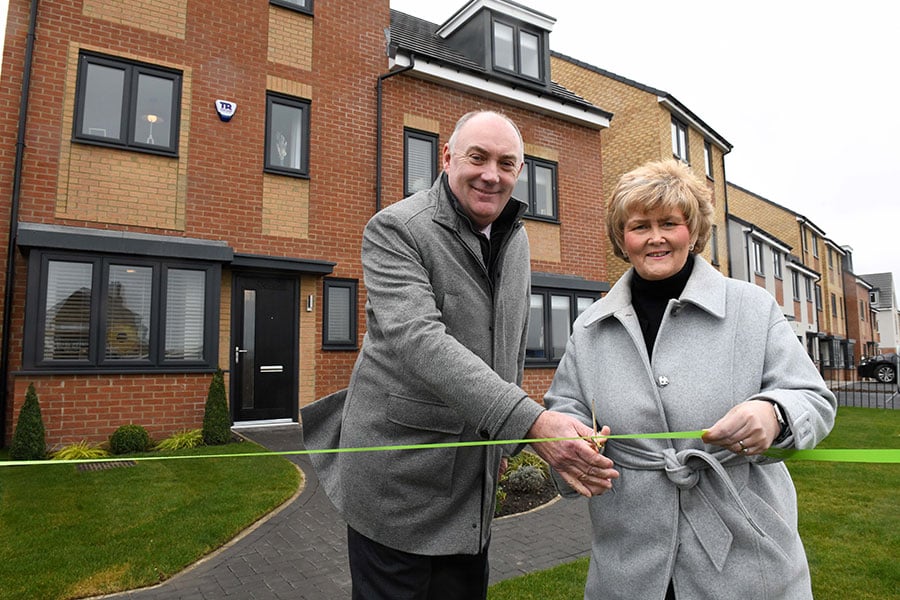 Keepmoat welcomed members of South Tyneside Council to unveil the show homes and sales office at its River's Edge development in South Shields – it follows news that planning permission for the next stage of this major £65m housing development has been granted.
The celebration, which took place on Wednesday 22nd February, was attended by Leader of South Tyneside Council, Councillor Tracey Dixon, Lead Member for Housing and Community Safety, Councillor Jim Foreman, Head of Economic Growth, John Scott, and Lead Member for Economic Growth, Skills and Climate Change, Councillor Margaret Meling.
For the first time, prospective homebuyers in South Tyneside will now be able to step foot onto the site, take a tour of the newly designed terraced showhomes, as well as visit the sales office and find out more information about the development.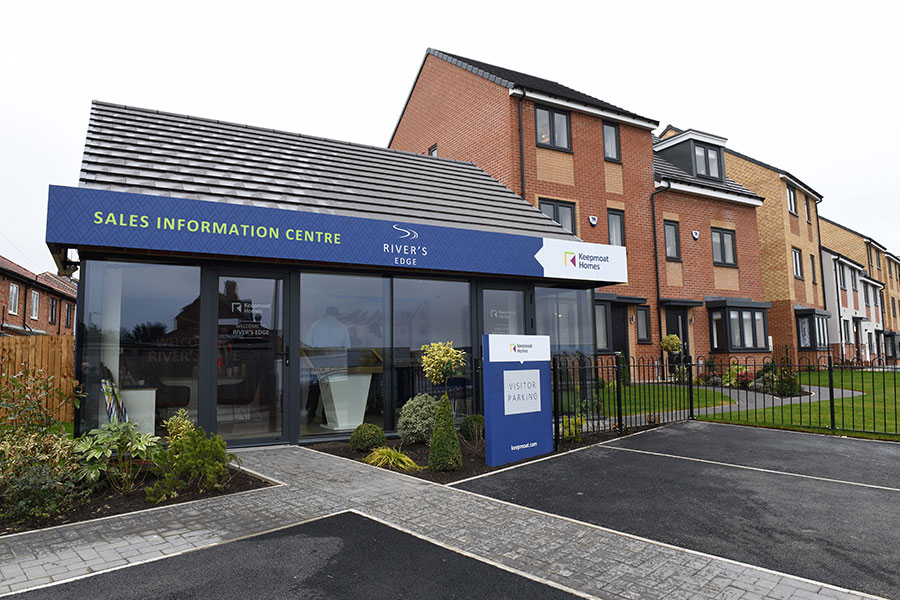 The four-bedroomed 'Richmond' and the three-bedroomed 'Stratton' house types are modern homes which include features that facilitate family life such as light and airy lounges, spacious bedrooms, en-suite bathrooms, and well-equipped kitchen diners, which can also be used as a social area for the family.
When complete, the riverside development will consist of 299 two, three, and four bedroom homes – 48 properties are currently being delivered in phase one of the scheme.
Located close to the Mill Dam area of South Shields, the new homes are within walking distance of the town centre facilities and transport interchange as well as having access to Sandhaven Beach and the panoramic views from Cleadon Hills. The development will be home to over 1,000 residents, providing a significant boost for local businesses in and around the local area.
South Tyneside Council has now approved planning permission for the remaining 251 dwellings in phases two and three, which will be a mixture of houses and apartments. These will include a further six homes available at a discounted market value, and 30 for affordable rent in partnership with Bernicia Housing Group. A new riverside promenade will also be built to open this stretch to the public for the first time in over 100 years.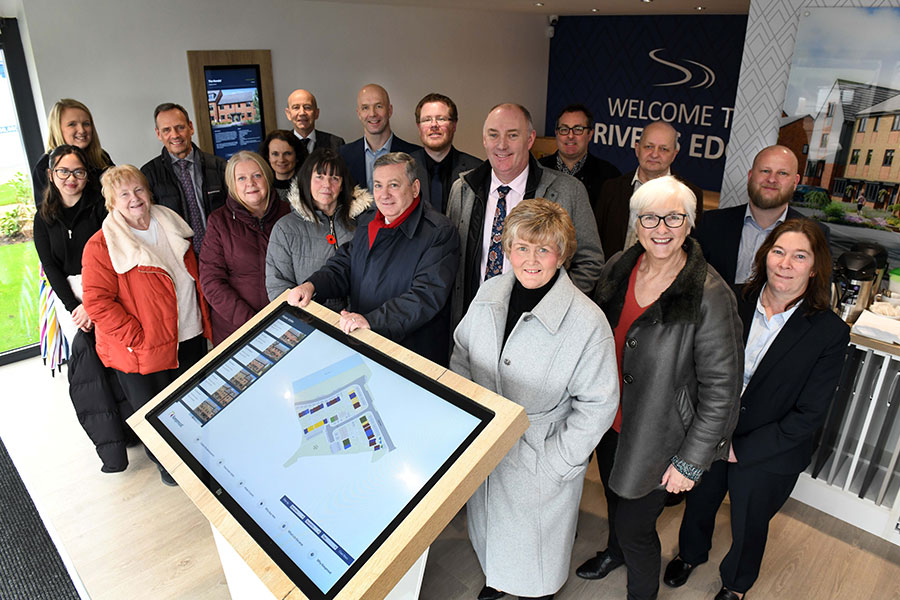 Ian Worgan, Regional Managing Director at Keepmoat said: "We're thrilled to be able to give home buyers a first glimpse of our exciting and ambitious River's Edge development. Built on a unique site that surrounds three of the old historic docks, the project offers unrivalled views from many of the new homes.
"Our work in Holborn is a continuation of our long-standing partnership with South Tyneside Council that has already delivered the Trinity South development in South Shields, which not only provided 225 high quality new homes, but has also been designed to encourage community integration. In addition to this, we are also currently working in partnership with the Council to redevelop the former site of Hebburn's civic centre and swimming baths, which will deliver 91 much needed new homes when complete."
Councillor Tracey Dixon, Leader of South Tyneside Council, said: "It's fantastic to see the new show homes open. This is the culmination of years of careful planning and preparation to transform former industrial land along South Shields riverside into a place that people are proud to call home. We have every faith it will be a really vibrant, desirable location with a huge amount of interest from local people.
"Our regeneration plans focus on increasing the residential population in and around the town centre – this means more footfall, more people using local businesses and services, supporting the local economy and therefore helping build a sustainable future for the town."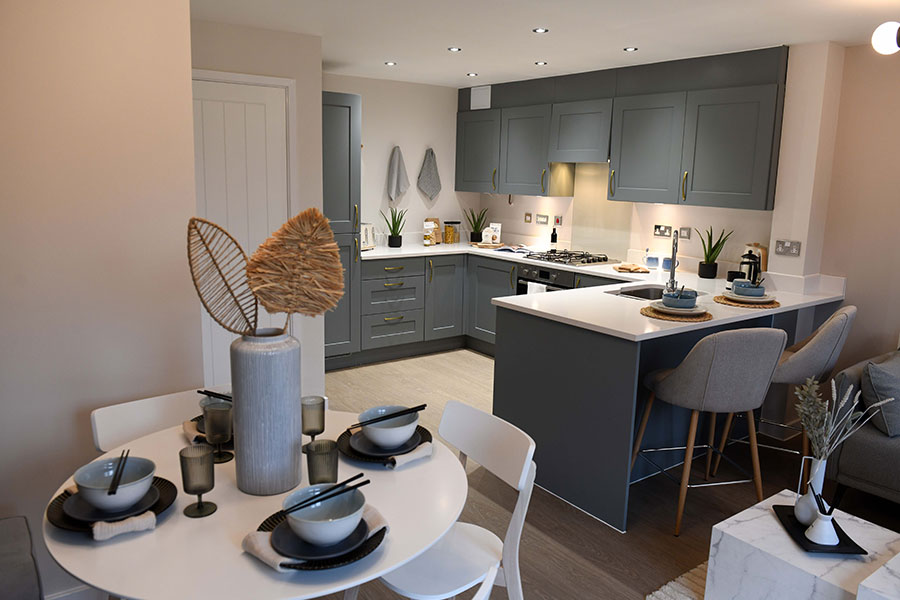 Keepmoat is working in partnership with Northumberland-based developer Cussins, to deliver the residential element of the new riverside community in South Shields. Phase two of the Holborn regeneration project is expected to begin early 2023, with the development due to complete in 2028.