Keepmoat Homes to bring 48 new homes to Dalmarnock in Glasgow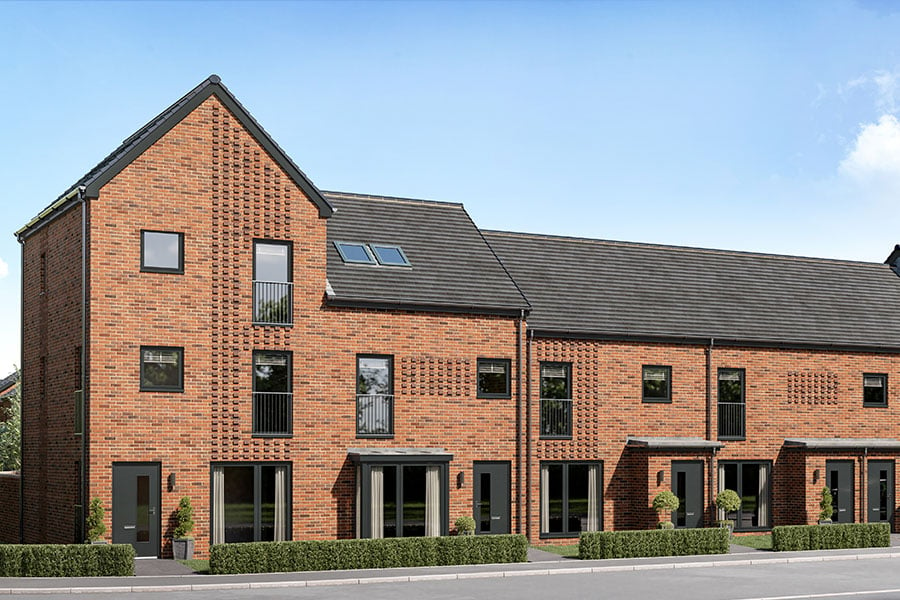 Keepmoat Homes, one of the UK's leading partnership home builders has completed the purchase of land at French Street, Dalmarnock, which will see 48 new energy-efficient homes built over the coming months.
The range of two-, three- and four-bedroom houses will have enhanced insulation and solar PV panels, as well as energy efficient designs for a lifetime of low energy bills. The development, Arrolbridge, will also be connected to a District Heating Network, and will be the first residential properties to connect to this network.
The development is located in the heart of Dalmarnock and will encircle a central green providing public open space, with play facilities. It is based less than three miles from the bustling city centre of Glasgow, with many historic public parks located in the vicinity. Named after Sir William Arrol & Co, the developments pays tribute to Dalmarnock's industrial past.
Derek Wilson, Regional Managing Director at Keepmoat Homes said: "We're thrilled to have secured this site, which is an exceptional location for homeowners, just a couple of miles away from the City Centre of Glasgow. We are looking forward to providing much needed family homes to the area. All of the homes have energy saving and environmentally friendly features for our customers, as well as being connected to the wider district heating network."
"Our Arrolbridge development has been designed for a new era of living, with innovative and flexible home office spaces included in each property."
The land was acquired in March 2022 by Keepmoat Homes from urban regeneration company, Clyde Gateway, on a partnership basis, enabling the homes to benefit from its District Heating Network that will be connected to each home.
The District Heating Network is a new system that will supply low carbon heat to the full Central Dalmarnock area where the site is located.
Ian Manson, Chief Executive of Clyde Gateway said: "We are pleased to be able to meet the growing demand for homes in the Clyde Gateway area with more and more people recognising the East End as a desirable place to live and work.
"Dalmarnock is perfectly located for local communities to have quick access to the city centre and first-class green spaces right on their doorstep. These quality new homes from Keepmoat Homes are a very welcome addition and we are particularly pleased that they will be connected to our new district heating network."
Work is due to start on site in May 2022 and is due to complete in 2023.