Keepmoat Homes Restores Historical Gates at its Hollington Grange Development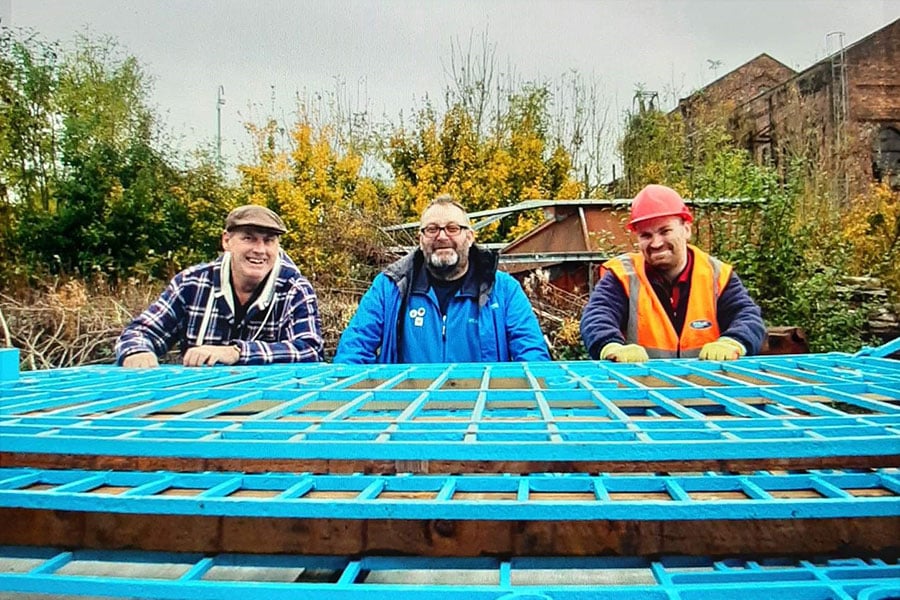 Keepmoat Homes has restored the historic gates at its Hollington Grange development in Stoke-on-Trent.
Following the acquisition of the site last year, the national homebuilder has renewed the original gates at the former Chattery Whitfield Sports Ground in Fegg Hayes, where its new housing development now lies, back to its original colour and donated them to Chatterley Whitfield Friends.
'The Friends' is a charitable organisation made up of ex-miners and volunteers who are interested in preserving the history of the area, and has already amassed a collection of historic maps, books, documents and artifacts from the site in 2000s. 'The Friends' are looking at installing the historic gate as part of the entrance to a memorial garden the Chatterley Whitfield Heritage Centre.
Gareth Roberts, Regional Managing Director at Keepmoat Homes, said: "It's been a wonderful opportunity to offer The Friends of Chatterley Whitfield a piece of history that they can display in their memorial garden. We were keen to ensure the heritage and culture of our Hollington Grange site is preserved and we're thrilled to have been able to restore such a precious item which will make for a fitting addition to the museum's already expansive collection of historical artefacts."
Nigel Bowers, Chair of Chatterley Whitfield Friends, said: "We are grateful to Keepmoat Homes for saving the gates to the old sports ground where their new development now is. The ground was formerly used as a recreational area by the miners from Chatterley Whitfield and the gates were in a sorry state. They have now been restored and returned to Chatterley Whitfield, where they will be placed in the memorial garden."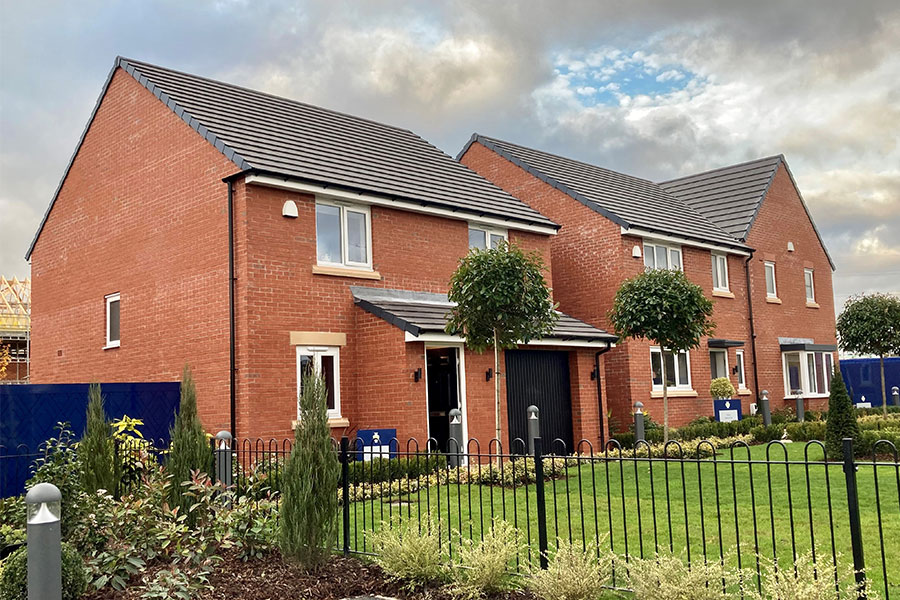 The news follows the launch of a new sales centre, two show homes and a view home at Hollington Grange. Comprising of 157 energy-efficient homes when complete, the new housing development will feature a range of two- and three-bedroom homes along with a children's play area.
In addition to this, of the 157 homes, Stoke-on-Trend City Council will be purchasing 39 homes from the housebuilder, with the focus on delivering energy-efficient affordable housing for families in the area.
Cllr Carl Edwards, Cabinet Member for Housing and Environment at Stoke-on-Trent City Council, said: "It's well-known that Stoke-on-Trent has a rich heritage and it's always very pleasing when pieces of our past are able to be preserved, and in this case, brought back to life for the enjoyment of the community. We welcome the delivery of this much-needed housing, particularly the 39 affordable homes for families. The type and choice of housing in the city continues to evolve and improve and I'm in no doubt this will be a fantastic community once built."
For more information about Hollington Grange, including opening times and appointments, click here.