Keepmoat builds homebuyer experience with new sales partnership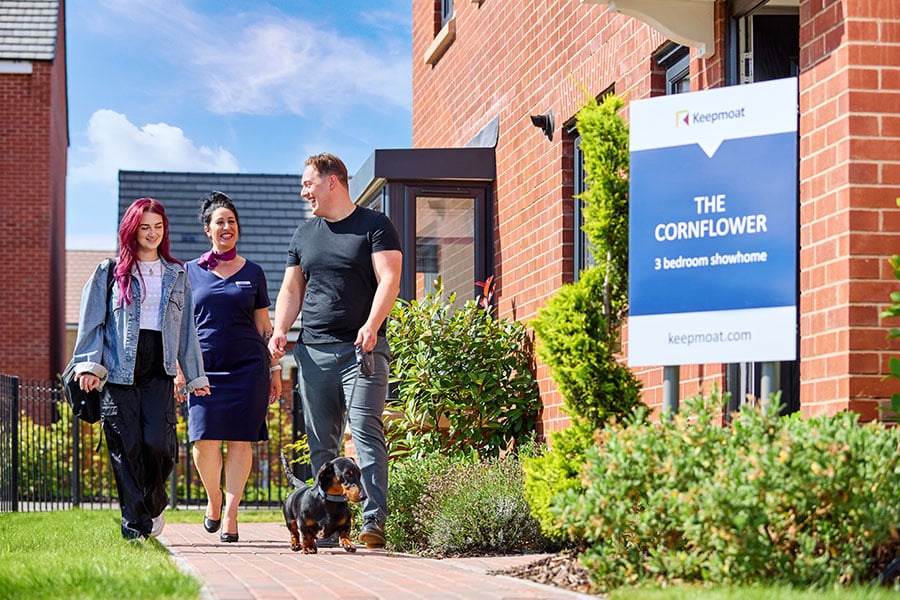 Keepmoat's commitment to homebuyers has received a new boost with extended membership of the Institute of Sales Professionals (ISP).
All the homebuilder's sales teams – from directors to frontline sales executives – are now members of the ISP as the company focuses on customer service through sales excellence, with continuous professional development of its salespeople and high ethical standards.
Eighteen months ago, two of Keepmoat's regional sales teams enrolled with the Institute. Now, all eight of the company's regions have joined the organisation – almost 120 salespeople in total.
Buying a home is the biggest financial commitment most people ever make, and Keepmoat is committed to hire and develop excellent salespeople who can work with customers to support them through the buying process.
As part of their growing relationship with the ISP, Keepmoat salespeople will be focusing on professional development and sales education, as well as taking the Institute's registration exam which tests their selling skills, knowledge, professional ethics and decision making. Once a salesperson has passed the test, they appear on the ISP's professional register of competent, ethical salespeople.
The exam is not a simple test. To pass, candidates must score at least 85% and a new exam has to be taken every two years, so salespeople need to keep their skills and knowledge up to date to remain on the register.
The registration and ethics exam is based on the Institute's Fair programme. Salespeople who are members of the Institute sign up to the ISP's code of conduct, pledging to Follow the rules; provide Appropriate solutions in the best interests of their customers, stakeholders and the organisations they work for; act with Integrity; and Raise the bar with continuing professional development.
Andrew Mason, divisional chair for Keepmoat North West, Yorkshire West and South Midlands, said:
"We are extremely proud of our new membership with the ISP. It demonstrates our continued commitment to providing an excellent service to all our customers through effective communication, a helpful sales approach and showcasing our expertise.
"The dedicated training tool, programmes and exclusive qualifications offered by the ISP, will support the continued personal development of our fantastic sales team. When our people are happy, supported and inspired, anything is possible. We know our people are key to our success and this membership is a key investment in enhancing sales capability at Keepmoat."
Patrick Joiner, managing director of the Institute of Sales Professionals said:
"We are delighted that Keepmoat has decided to expand its membership of the ISP to include its entire salesforce. We are always happy to work with businesses that recognise the importance of professional selling in delivering an outstanding customer experience.
"We look forward to working with the Keepmoat team as they roll out their membership and to supporting them in their commitment to develop sales capability across the business."