Interior design
30/03/2023
Introducing a Statement Piece into Your Home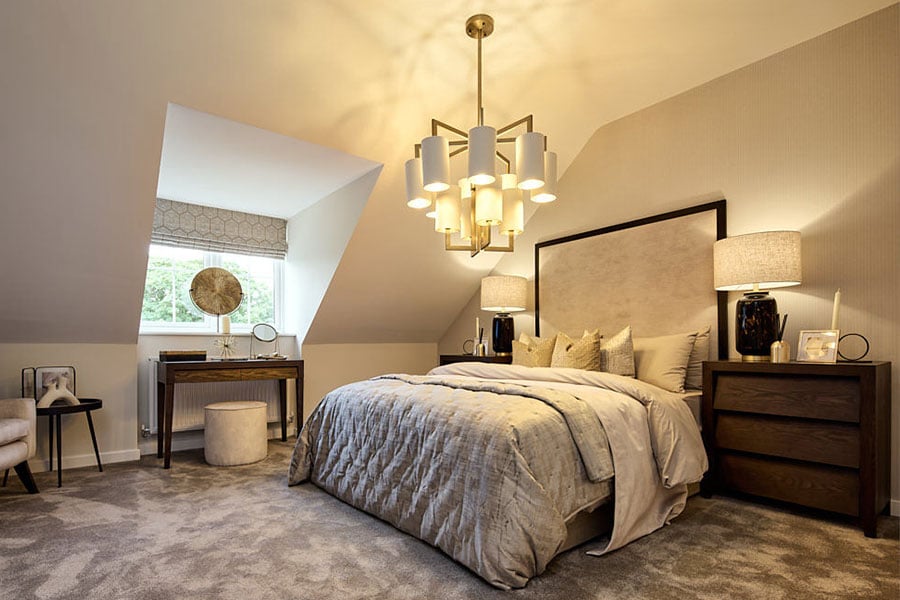 When you walk into your living room or bedroom, what is the first element that catches your eye? Is it a light fitting, feature wall or perhaps a piece of furniture? When you enter a room and your eye is immediately pulled to a particular point in the room, that's what is known as a statement piece.
If you feel like your home would benefit from an intriguing conversation starter or you're wanting to add that much-needed personal touch to your favourite room, we've got you covered. The trick is to make it stand out from the rest of the room.
The good news is you can introduce that missing piece from your home easily. That's why we've made a list to make finding that perfect new addition to your living room, bedroom or bathroom simple.
Hang a Sculptural Chandelier
A chandelier is a brilliant way to draw attention to the centre of a living room, dining room table or hallway. Although chandeliers look great in the classic spots, you can also try hanging them in a non-traditional space, such as above your bed to add a fresh take into your home.
Chandeliers like this brushed gold ceiling pendent from Lighting Direct or this square antique crystal design from Lights2go are great examples of how to let a light shine as the focal point in your space.

Bold Framed Artwork
Artwork on an otherwise empty wall can help to add a touch of personality to any room. Vibrant graphic framed prints like this example from Amazon can offer a quirky and bespoke styling to your dining space, hallway or living room.
Alternatively, if you prefer a more muted tone or wanted something even more personal, why not grab a large canvas from your nearest craft shop or repurpose on old one and let your creativity guide you. Create something truly unique to you using some drywall mud and paint for a simplistic textured style.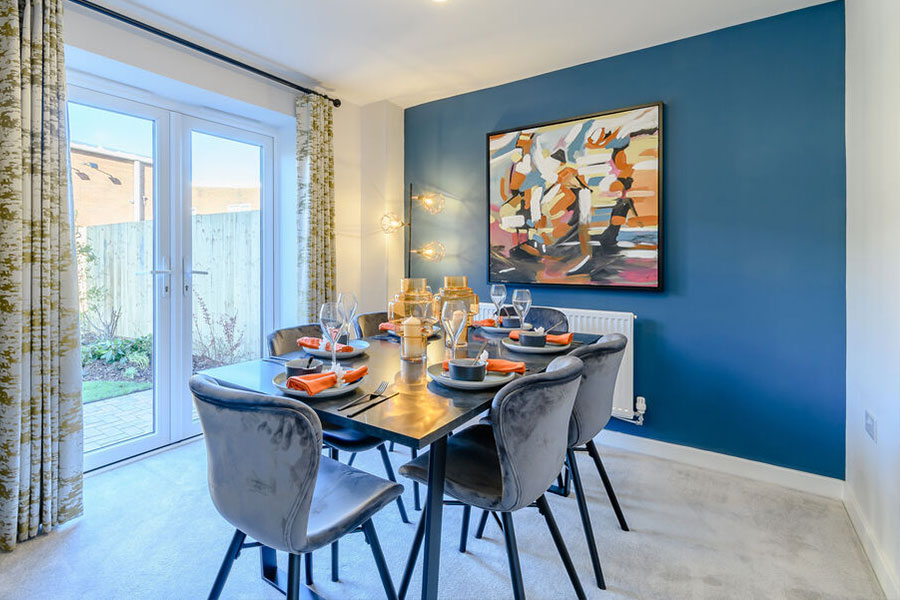 Create a Feature Wall
For an affective feature wall, it's important to choose the wall that your eyes are naturally drawn to as you enter a room. This is often the wall your sofa, headboard or kitchen table is against as this is usually the focal point of the room already. But make sure you don't overload your wall with too much furniture as this will take away from the impact and could make the room look too busy. Also be sure to avoid choosing the wall with any windows or doors!
There are numerous ways to approach your wall design, including wallpaper, murals, bright, dark, colourful and neutral coloured paint, and panelling. Whichever you decide, it's important to bring the finished look together using complimentary furniture and accent pieces such as mirrors and shelves.


Install an Oversized Mirror
Mirrors are often a given in bathrooms but can often be overlooked when decorating the rest of the home. To maximise a mirrors, impact and create the main focus of attention in your room consider an oversized mirror. For example, mirrors in the living room can be used to make a striking statement and unique shapes such as these oval mirrors from Ikea and B&Q or this frameless pond wall mirror from MirrorOutlet can add elegance and help to reflect the natural light in the room when positioned opposite a window.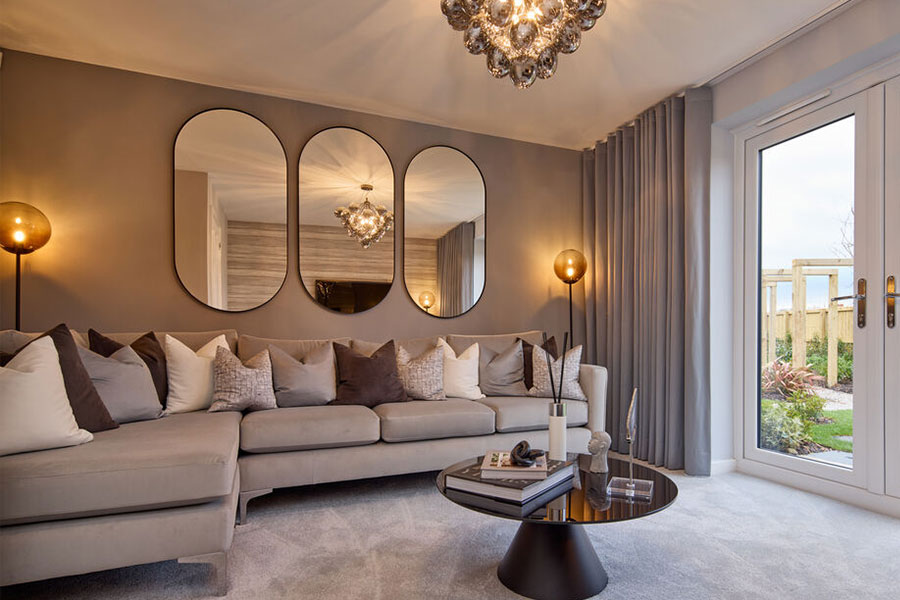 Headboards
A headboard can be the shining star of a bedroom and we can all agree that it brings a room together. From tall wall-mounted headboards, to shorter padded style headboards we've shared some of our favourites from around our showhomes in our inspiration gallery here. A headboard can often be accompanied by a matching ottoman at the foot of the bed like this example from Wayfair.

Statement Furniture
Whether it be the sofa, armchair or a coffee table, a piece of furniture that's bold and quirky can help elevate your room and show off your personal style to the max. You can even pair this with matching curtains to complete the look.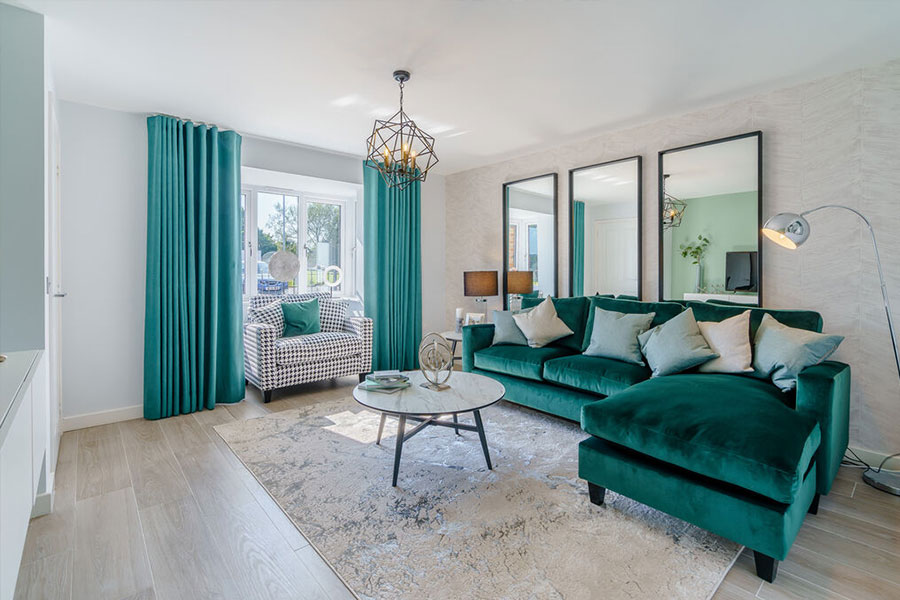 You can also use furniture to create a statement corner in your home. If you have an area of a room that you aren't quite sure how to style yet, why not create a fashionable reading nook or quiet space? You can mix and match various elements we've mentioned throughout this blog together to create the ultimate statement that all your friends and family will undoubtably want to recreate.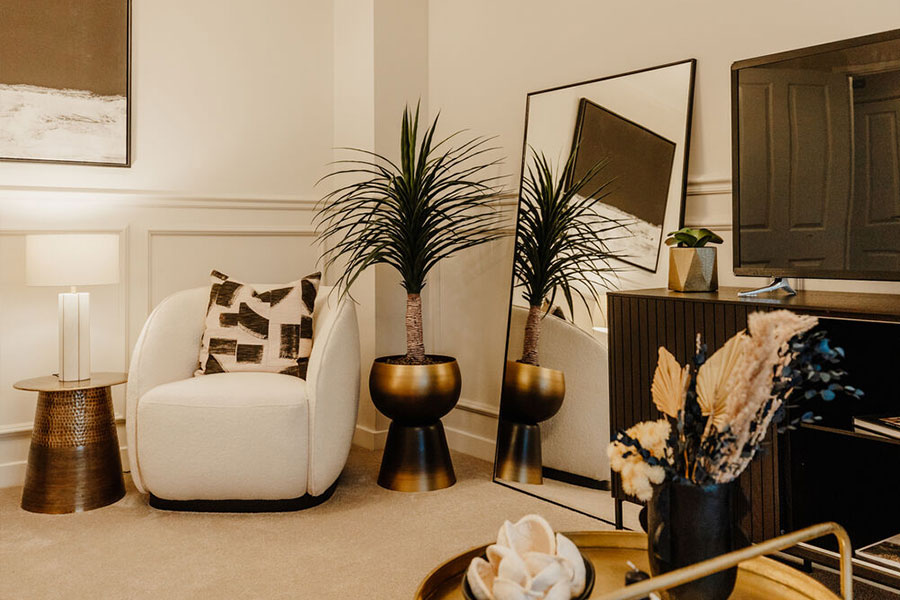 We hope you enjoy decorating your new home. If you have created an elegant and stylish space in your home using a statement piece, feel free to share your photos with us on Instagram, tagging @KeepmoatHomes in your posts, or using the hashtag #Keepmoat, we'd love to see them!