Interior design
24/06/2022
Inspiration on styling your summer house
Every home needs a nice and stylish outdoor space for the warmer months, that's not only comfy and practical but also great for hosting garden parties in.
The addition of a summer house can complete a garden and give it that extra wow factor. There are not only many different types of summer house but there are also many uses for them in your garden, so we've pulled together some ideas for your perfect garden summer house.
Choose the right positioning
The placement of your summer house is essential to ensure it fits into your garden seamlessly and makes sure you don't lose too much grass or patio space. Having it at the end of your garden, or in one corner, is ideal to ensure it still gets the sun while not cutting off large areas of the garden. As most summer houses are primarily for seating and socialising in summer, being further away from the house will give a secluded feel and also help with noise reduction during garden parties, especially if you have children.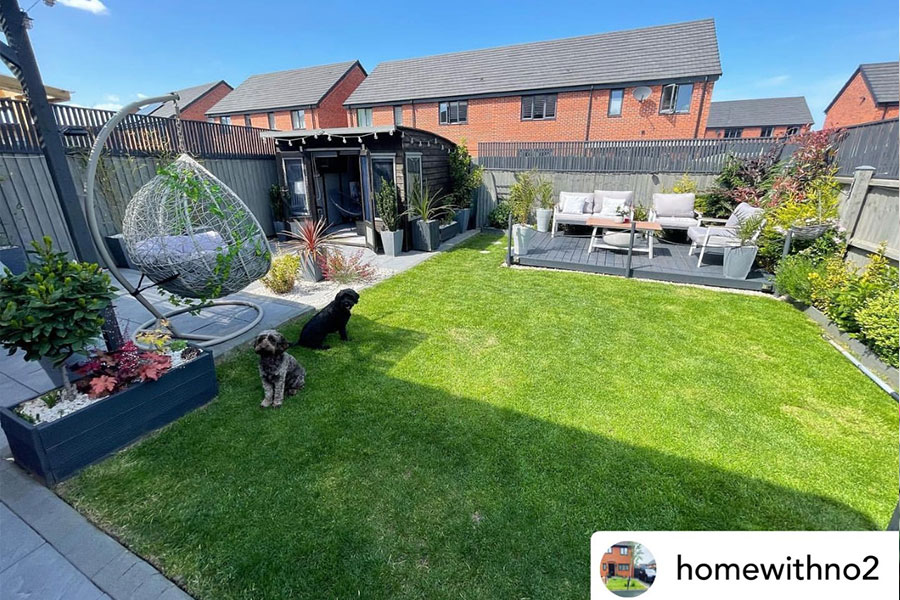 You can also cleverly place your summer house to create shaded areas in your garden for hotter parts of the day. You can then place a bench in the shade to lay or sit on when it becomes too hot outside, or even set up a table and chairs in the space for a spot of al fresco dining without the sun glaring in your eyes.
Style an outdoor living room
One of the most common uses for a summer house is creating a second living room outside for you and your family (and pets!) to relax in when the sun comes out.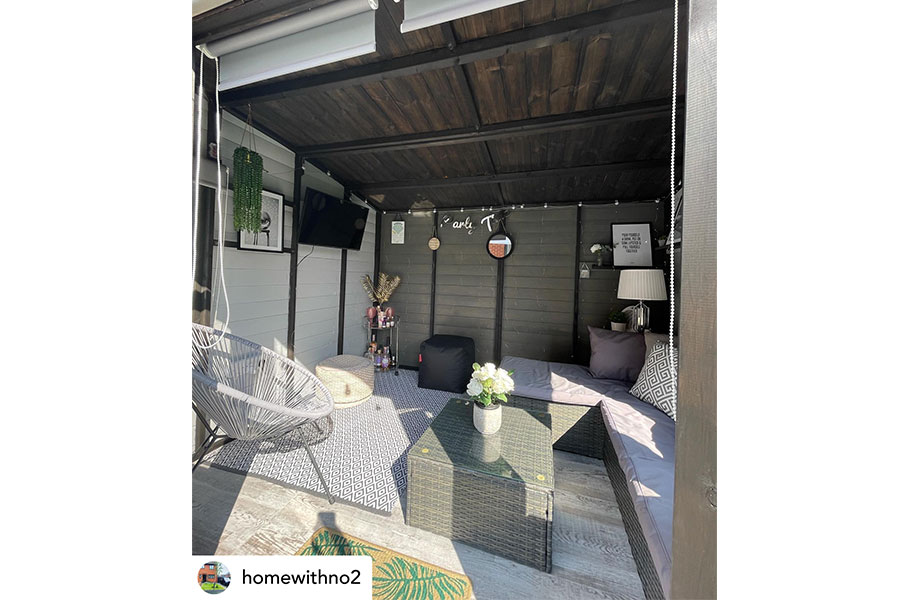 Style your outdoor living room with a nice rug, wooden or wicker furniture and lots of furnishings such as cushions, beanbags and throws. Make sure you have a cohesive colour scheme too and you can even style it similarly to your indoor living room to make it feel like an extension of your home. Having neutral and earthy colours, as well as more natural materials inside, will give the feel of being on holiday.
Create a summer bar
Is there anything that will make your friends more envious than having a garden bar? Depending on the size of your summer house, you could go as small as a drinks cabinet with cocktail glasses, all the way to a full beer draft system and bar stools. Just make sure you have plenty of drink options and quirky glassware to serve them in.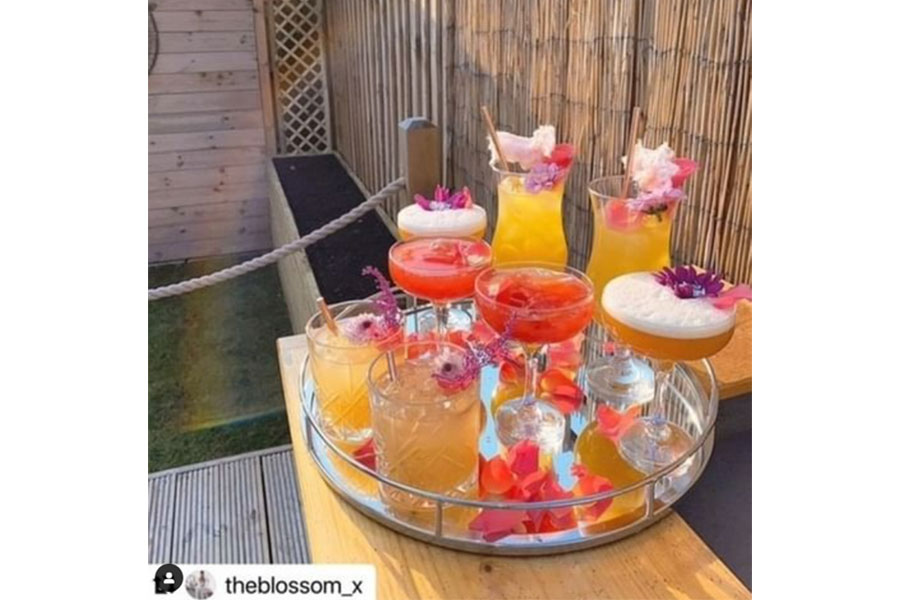 There are so many options when it comes to choosing the vibe for your outdoor bar, you could style it like you're in a tropical paradise with flowers, Hawaiian style grass and neon signs, or go for the look of a classic British pub – the possibilities are endless.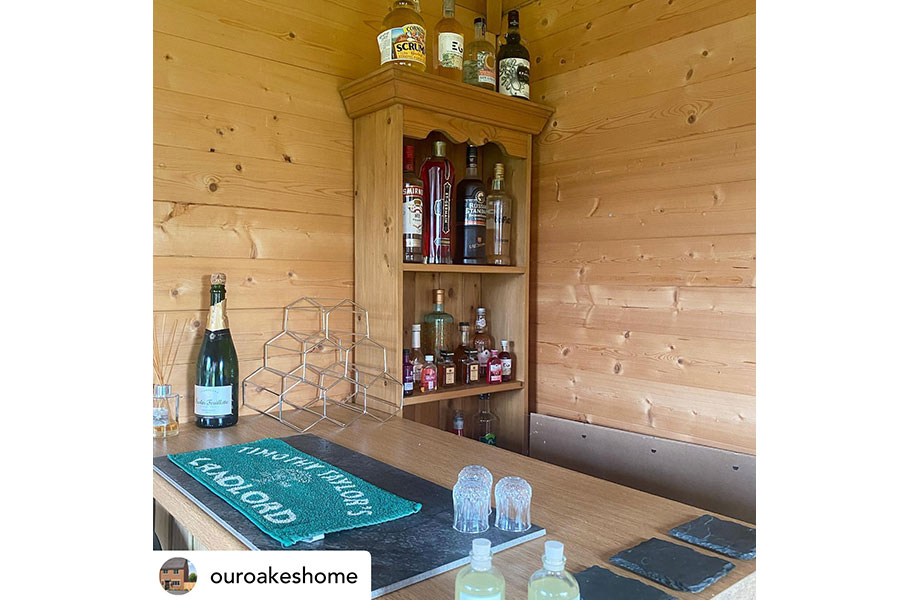 Make sure to add some ambient lighting, as it will no doubt be used lots in the evening, and this is key for impressing your guests and keeping the relaxed atmosphere going after the sun has gone down.
Set up a home office
With many of us working from home now either part, or all of the time, a garden office is a fantastic use of your summer house. Working in a bright room is great for productivity, and you won't feel like you're missing out on the nice weather while working during summer.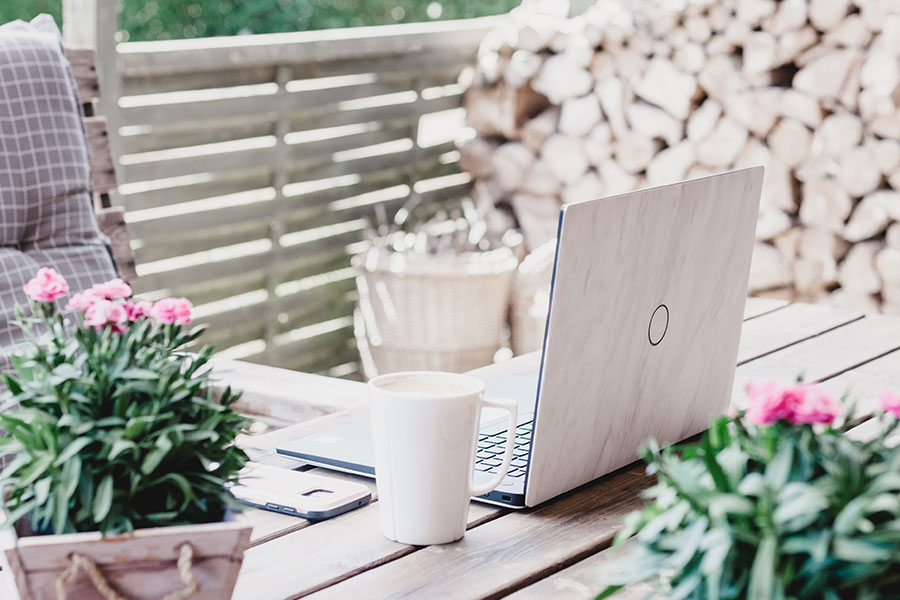 You'll have to make sure your summer house has electricity and plug sockets, as well as a strong internet connection and can fit a small desk near the door. If you add some shelving, you can also place photos and plants around your outdoor office to make it more homely.
Don't forget the outside
However you style your summer house from the inside, don't forget to add finishing touches to the outside too. Hanging lights, plants or a cute sign with a personal touch on the outside of your summer house will make it look really inviting, and will also keep your garden looking lovely even when it's not in use.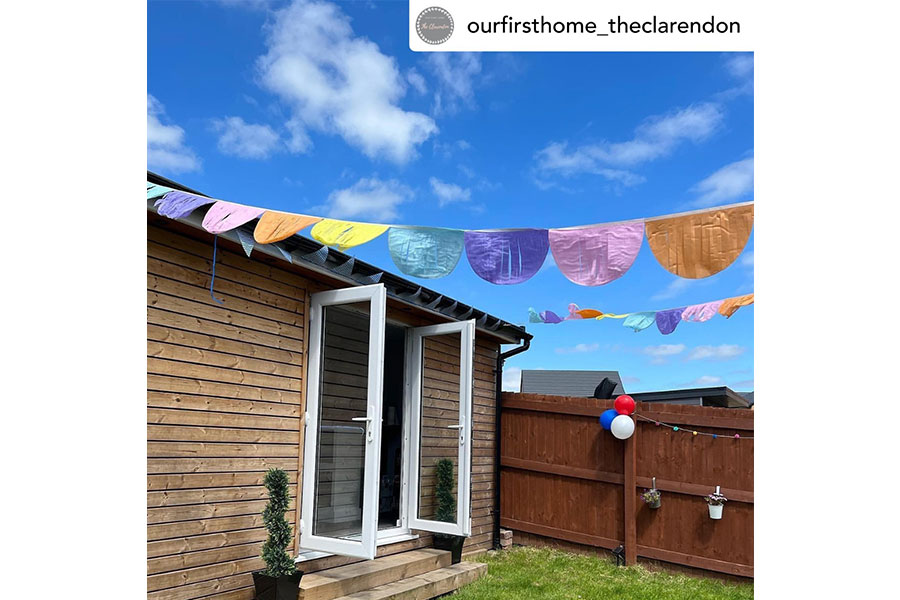 One of the most overlooked parts of having a summer house is what leads up to it. A great look is to have the summer house on raised decking or a patio, but if this isn't an option for you, instead add a garden pathway leading to your summer house.

Let us know your summer house style, tips and tricks, by tagging @KeepmoatHomes in your Instagram posts and using the hashtag #KeepmoatHomes.