Interior design
11/11/2021
How to style your home if you have small children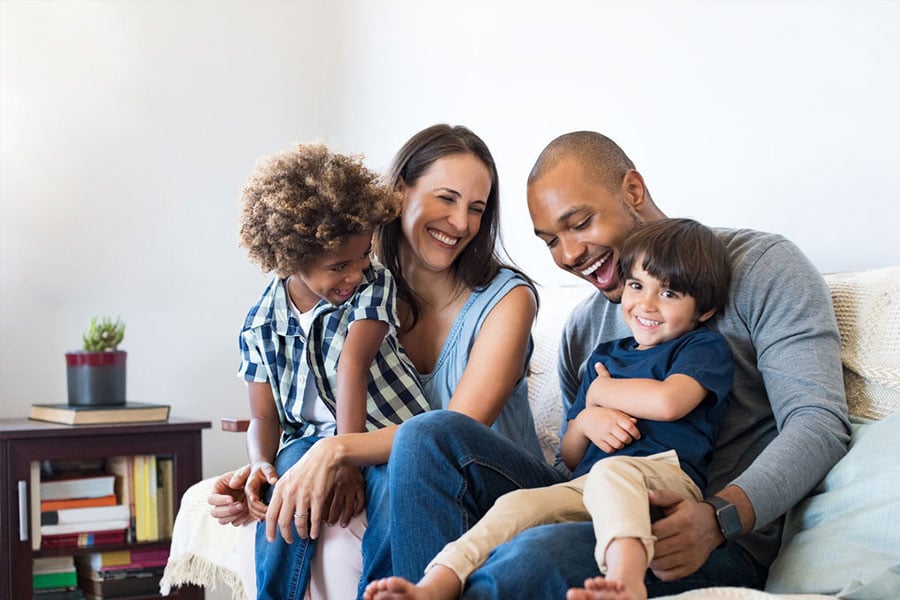 If you have small children or are looking to start a family, but think you have to compromise on style to child proof your home, then this couldn't be further from the truth! If you want Instagram ready interiors with on trend patterns, sleek décor and fabulous finishes while still having the perfect home for your little ones, here's a few top tips to tell you how.
Walls
If you have an existing colour theme in your home, keep it in all rooms, even the children's bedroom. Keep the walls a neutral colour and if you want to make the bedrooms more playful, consider a feature wall, or keeping wallpaper to one wall only.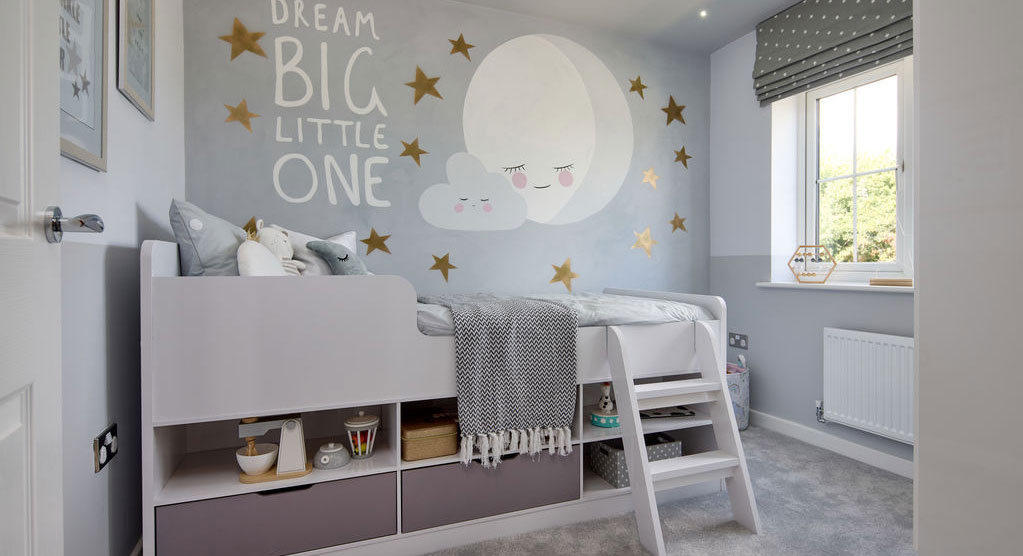 Pick a paint or other washable wall surface that makes a much more durable and easily cleanable area for handprints, misdirected food and the occasional drawing. If you like a specific wallpaper or want to incorporate this into your interior design then a good option may be to wallpaper the ceiling, which is out of reach from little hands who may want to pick at the paper.
Simple bright, block colours can seem playful for areas such as the bathroom, without compromising on children's prints that you may need to change once they get older, or that go against your sleek home style.
Floors
Carpets can be a lot of work to clean, especially on trend light beige and grey colours. Therefore, opt for flooring such as wood, lino or tiling that can be easily cleaned, particularly in areas like the hallways, living room and dining area.
Consider a rug to add a cosy feel as these are easy to take out and clean if they get too messy. Embrace patterns, or choose a darker shade rug which can both add style and hide mess, especially if you have pets running around as well as small children.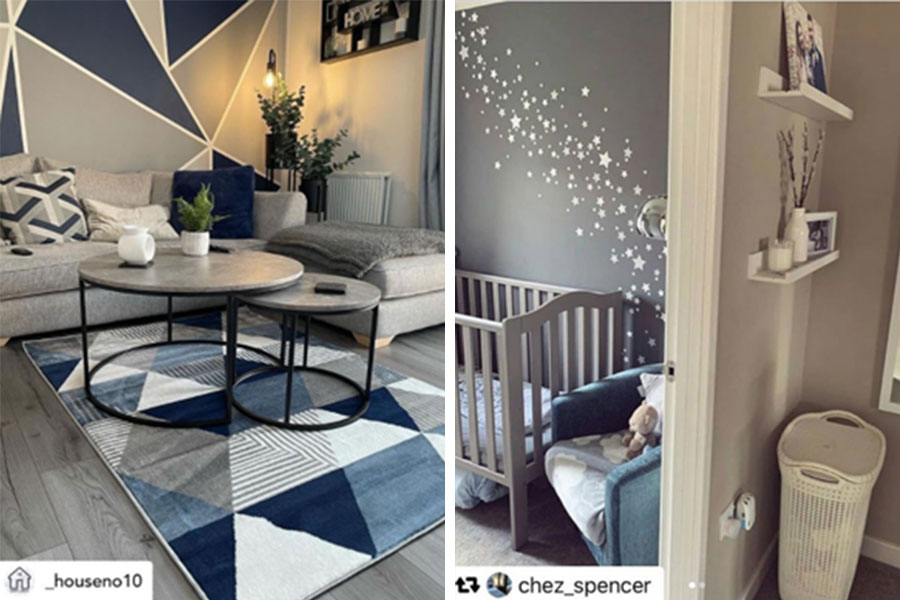 Furniture
Pick round tables, or one with rounded edges for the kitchen and diner, these will look classy and elegant but save any accidents. Avoid any glass furniture, as there will be constant smudges and fingerprints which will make the whole room look untidy. Instead opt for wooden tables, tv stands or bookcases, as these can handle a little more wear and tear and will add a more rustic feel to your decor.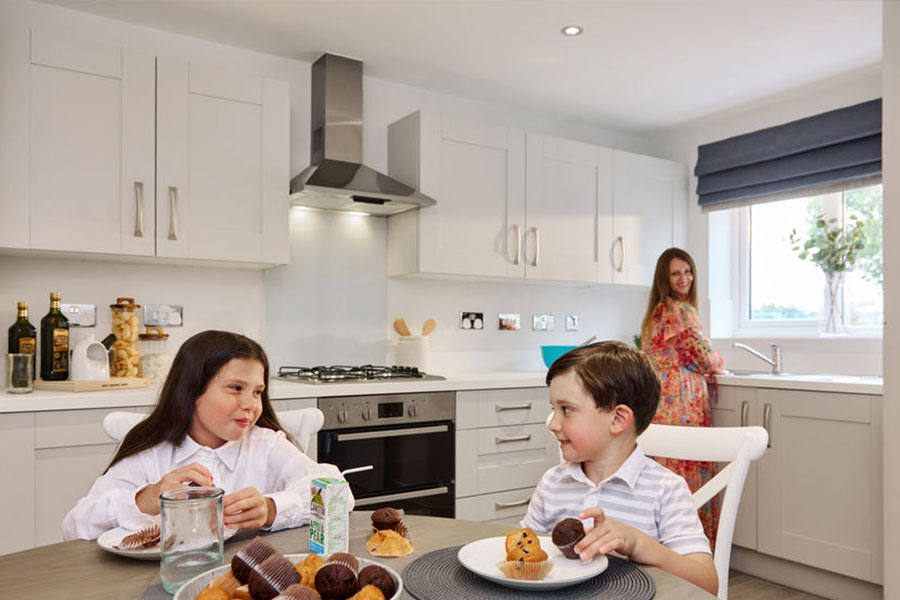 Choose soft furnishings for your living room, in durable and stain resistant fabrics. Why not add a splash of colour into your home with a contrasting sofa or chairs which can help create a more playful feel. Decorate the spaces your family will be relaxing in with lots of throws, cushions and pillows, so these can be easily cleaned or changed completely if they get stained.
Consider some fun seating for your children, such as beanbags or a tepee, and try to get these in either neutral colours, ones that match your sofa set or compliment your colour scheme (so you don't have to compromise on style!)
In your kitchen, you can even do some DIY and paint all your kitchen chairs the same colour. You wouldn't have to search for a highchair to match your existing seating or need to compromise on style for practicality.
Storage and decorations
Get creative with your storage ideas, use a bookshelf to display any toys that go with your home's décor, especially in the bedrooms. In other rooms of the house, keep children's items on the lower half of the bookshelf and add more adult ornaments, plants and photos on the top.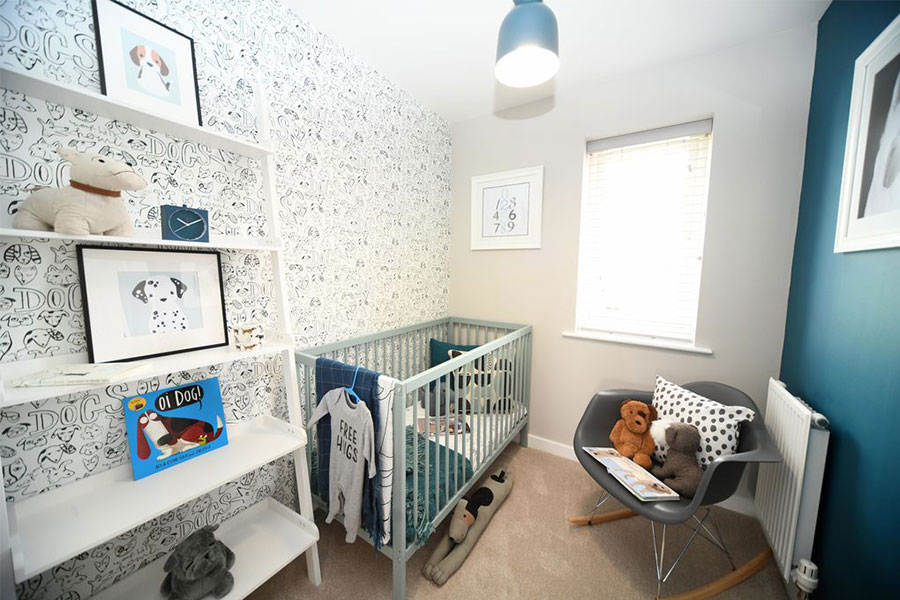 Use storage baskets with lids that double up as seating, as well as tables and benches with built in storage so you would never tell there were toys hiding in your furnishings.
If possible, keep the children's play area separate, either in a playroom or dedicate a corner of your living room for them to have their own space. You could also save a room especially for adults, such as the dining room where you can host dinner parties and have it as your personal space to style to perfection.
Frame your kids artwork in fun and quirky frames that fit with your interior theme, and keep family photos in more personal spaces, like the hallway or playroom if you have one.
If have any more tips on how to style your home with small children, show us on Instagram by tagging @KeepmoatHomes in your posts and using the hashtag #KeepmoatHomes.