Housebuilder given green light to advance with 433 new homes in Gedling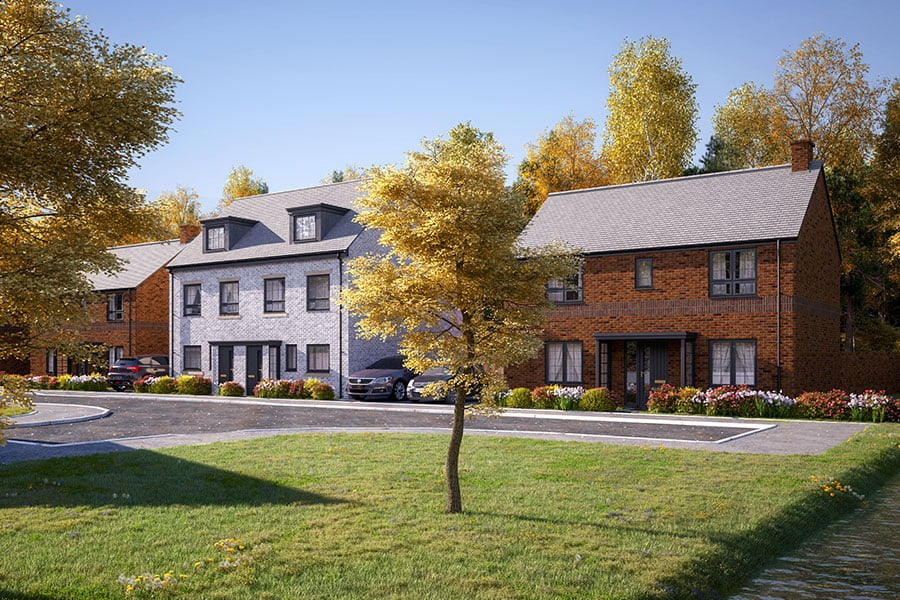 Planning for 433 new properties by Keepmoat Homes was granted by Gedling Borough Council for the final phase of its Chase Farm development in Gedling. This news comes after the recent opening of the highly anticipated Colliery Way access road, and forms part of Gedling Borough Council's ambitious housing development strategy.
Detailed plans were approved by Gedling Borough Council's planning committee, and work has been brought forward to deliver 433 new two-, three-, four-, and five-bedroom homes, 42 of which will be allocated as affordable housing across approximately 36 acres of land.
Initial plans propose a pilot scheme of 33 homes which are to be delivered to the new Future Homes standard, and all new homes in the final phase will include air source pumps, solar PV panels, increased levels of insulation and EV charging points, with the aim of helping tackle climate change.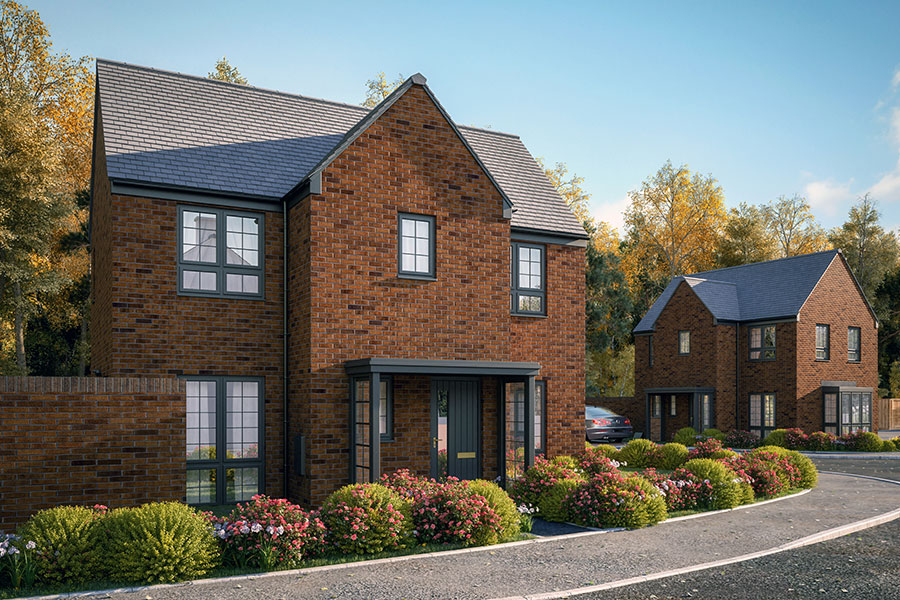 Shaun Fielding, Regional Managing Director at Keepmoat Homes, said "We're thrilled to receive the go-ahead for this final stage of our Chase Farm development in Gedling, with thanks to Gedling Borough Council.
"Our long-lasting relationship with Gedling Borough Council has enabled us to continue with our ambitious plans of regenerating the area, as well as shift our focus on delivering eco-friendly homes fit for the future.
"The continuation of Chase Farm represents Keepmoat Homes' commitment to building sustainable communities and homes designed for green living, and provides the standard to which future housing must adhere to."
Leader of Gedling Borough Council, Councillor John Clarke MBE said, "The opening of the new Colliery Way has not only offered relief from traffic to the residents of Gedling Village, it has also unlocked a vital part of the housing supply in the area and a new employment site.
"A key priority for the council is to provide more homes and to drive the delivery of housing at key sites and the Chase Farm development is one of the biggest local housing projects to take place in our borough in recent years.
"We are extremely proud of the partnership work with Keepmoat Homes and other developers to provide much needed housing while helping to boost the local economy through the creation of jobs.
"With the beautiful Gedling Country Park on the doorstep, nearby town centres and retail parks, as well as the benefits from the newly completed Colliery Way, these new homes are very attractive for people thinking of moving into our borough. This new community, right at the heart of Gedling, will soon become a reality, and I look forward to seeing this next phase of development take shape."
Chase Farm is a collaboration delivered in partnership between Keepmoat Homes, Gedling Borough Council and Homes England, and will see the delivery of 950 new homes upon completion in 2028.
Keepmoat Homes' East Midlands team have recently relocated their office to Keepmoat Homes East Midlands, Unit 1, Interchange 25 Business Park, Bostocks Lane, Nottingham NG10 5QG.