Hosting a pawfect Easter Egg Hunt for your pooch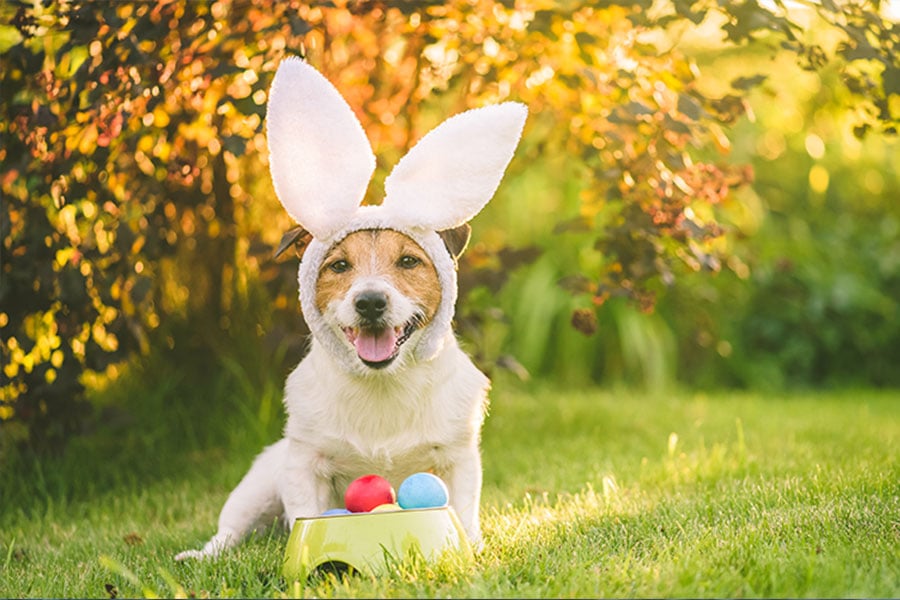 The Easter break is almost upon us, and we're looking forward to the long weekend relaxing and eating as many chocolate eggs as possible.
You may be planning some fun Easter activities this weekend, such as an Easter Egg hunt for the kids, but they aren't the only ones who enjoy hunting for treats! Why not set up a dog-friendly Easter Egg hunt to test your dog's sense of smell, whilst including them in all the fun? As long their safety is top priority, they'll love following their nose to find tasty treats whilst giving them a good run of the garden!
Follow our top tips below on how to set up a safe, dog-friendly Easter egg hunt that your pooch will love this Easter weekend.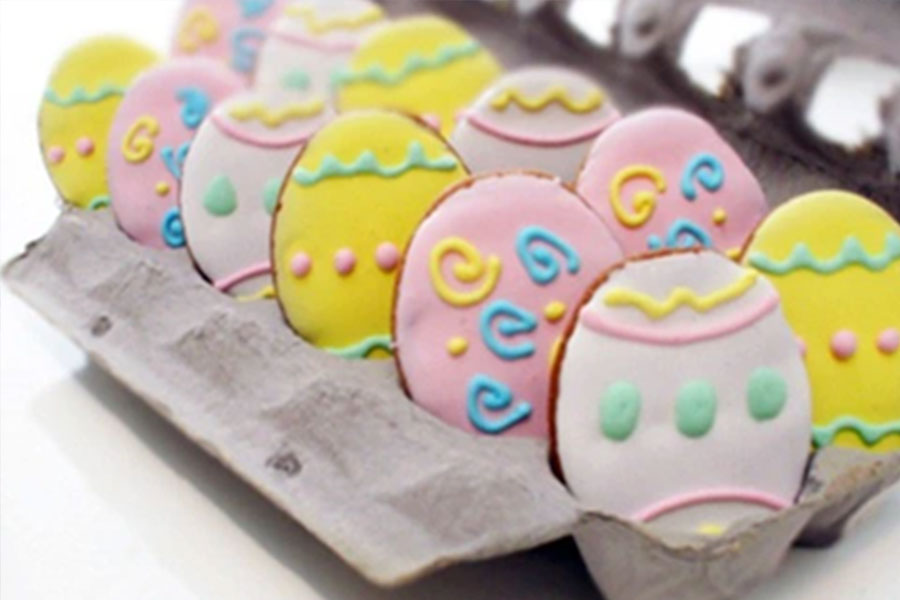 Pick the right dog-friendly Easter Treats
When planning for your own doggy Easter egg hunt, it's important to remember that using human treats such as chocolate eggs are incredibly toxic to dogs. So, keep all chocolate out of reach of your pooch and take extra care when picking their treats, or make your own!
These Hatchwells Dog Easter Eggs are made from carob, a pup-friendly version of chocolate and are perfect for hiding around the garden for your pooch to sniff out.
Safety first: If you choose to hide treats inside plastic eggs, remember to pick them big enough so that your pup doesn't swallow them whole.
Alternatively, if your dog is prone to chewing, simply hide the treats around your home or garden without the plastic casing.
Find the right hiding spots…
If the weather permits, this is a great game to play outside with your pup, simply hide your treats in different spots around the garden and let them loose!
Start by hiding them on flat surfaces or in mowed grass so that they are easy to find. For more experienced hunters, pop them in more difficult places to really challenge their sense of smell.
If you're opting for an indoor Easter egg hunt, just be sure not to hide treats anywhere that is too difficult for your pup to find, or amongst objects that are in danger of being damaged or ruined!
…and let the hunt begin!
Make sure to always supervise your dog during the Easter egg hunt, you don't want them to accidentally swallow something they shouldn't have! You could even keep them on their lead so that you can guide them to particularly hard-to-sniff treats, whilst keeping an eye on what they eat.
If you're hosting a hunt for multiple dogs, it might be a good idea to keep them separated during the hunt. Either keep them on their leads or let them run one-by-one to save from scraps breaking out.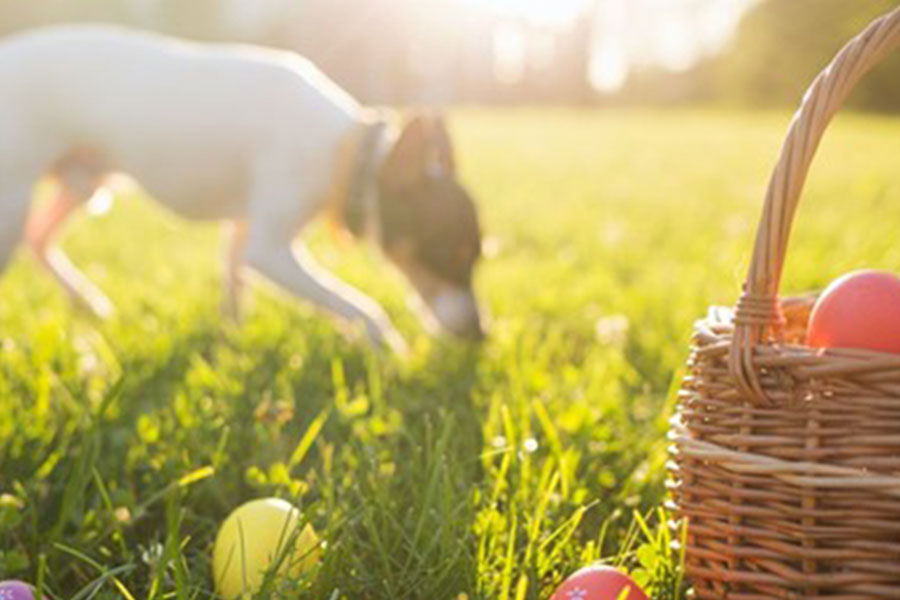 Have fun!
Easter egg hunts are a great activity for the whole family, so as long as you don't mix up the dog treats with the human treats, you'll be set for a fun-filled Easter weekend!
We hope everyone has a lovely Easter Bank Holiday! To be featured on our social media, make sure tag us in all your Easter fun by using the hashtag #KeepmoatHomes.