Hedgehog Highways get the green light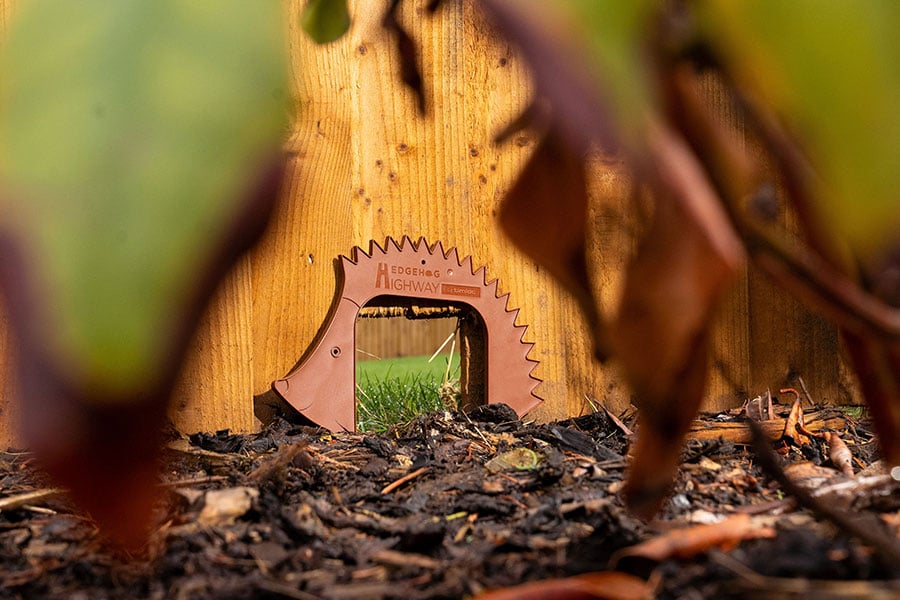 If you've kept an eye on our social media channels, then you'll have seen our big news about the launch of our Hedgehog Highways! These special 13cm-by-13cm square holes will feature in the upcoming rear and side fencing at our developments, to allow hedgehogs to roam freely across our housing communities.
For these endangered creatures, this is just one step we are taking to give hedgehogs a helping hand to thrive in built-up areas.
If you're looking for a little extra advice on what you can do in your home to help these lovable animals, we caught up with Sally Coulthard, author of The Hedgehog Handbook, to find out her top-tips for creating a hedgehog friendly garden.

Photo credit: Andrew Montgomery/Hearst Magazines
Hi Sally, thanks for joining us! To start us off, do you have any surprising facts that people may not realise about hedgehogs?
Of course! These wonderful creatures have many fascinating facts about them. Here's my top three that may just surprise you:
1) Hedgehogs are like garden commandos, they can clamber over walls, climb branches, swim and even reach running speeds of 9km per hour!
2) Hedgehogs have more teeth than humans, between 36 and 44 (humans have only 32), and that's what makes them so good at crunching insects.
3) Hedgehogs have more than a metre of intestines and a huge stomach for their size. So it's no surprise that they're always hungry…
Could you tell us about the decline of hedgehogs and what seems to be causing it?
In the 1950s there were around 30 million hedgehogs in the UK, and now, the best guess is that we're down to less than a million, which is a catastrophic decline. Quite why this is we're not entirely sure, but it's probably a perfect storm of circumstances, including our efforts to intensify agriculture for cheap food, ripping up wild spaces, and the over-use of pesticides.
Still, it's important to be positive and to work towards helping existing hedgehog populations by creating hedgehog highways, supporting organic farming and pesticide-free gardening, as well as encouraging wilder, more natural areas in gardens.

What are some of the best things we can do in our gardens to make sure it's a hedgehog friendly space?
There's plenty of things you can do in your home to help hedgehogs to thrive. The two most important things hedgehogs need is shelter and something to eat. Creating wild areas in the garden, no matter how big or small, will help provide a place of rest during the day, and allow them roam freely for food at night.
To make your garden a little more attractive for our prickly friends, you can follow these four easy tips:
1) Be sure not to clear away all of your leaf litter. Instead, gather a pile of leaves in a quiet corner of your garden to make the perfect day nest for your little visitors.
2) Create a permanent log stack or mound of twigs. Hedgehogs will love crawling underneath and it will attract an array of bugs which will be a welcome source of food.
3) If you're looking to spruce up your garden, plant hedgerows to provide a perfect shelter for hedgehogs, insects, birds and other animals that frequent your garden.
4) If you have some spare cash, invest in a hedgehog house, which could see your garden being chosen as a hedgehogs' space to breed come late spring/early summer.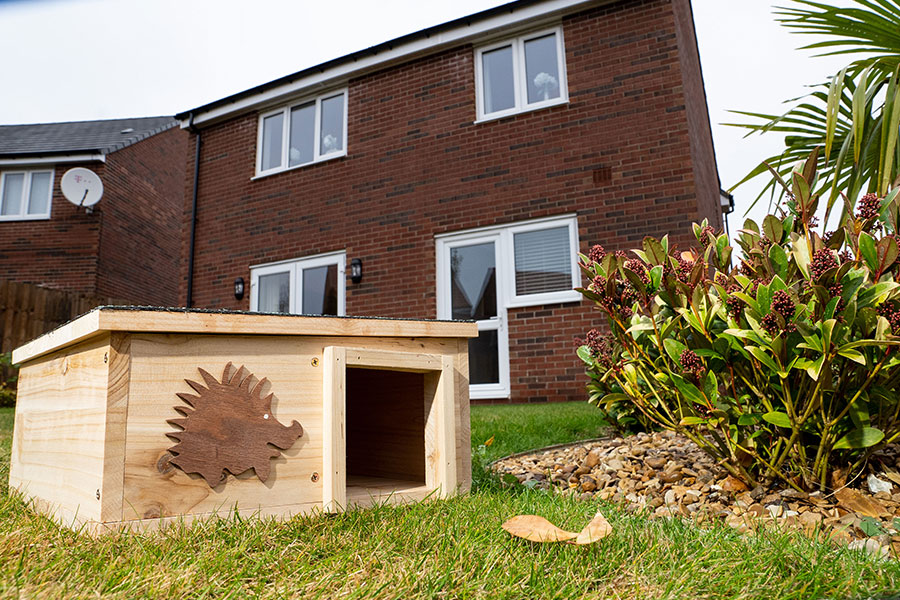 What's the best thing to feed a hedgehog to help attract it into your garden?
There are many things you can feed hedgehogs, and a few to avoid as well! Cat or dog food, minced meat, chopped boiled eggs, or specialist hedgehog food are always a good pick, as well as plenty of fresh water.
Just 100 grams of food is enough for one hedgehog per night, but if you think you could be getting multiple visitors, try putting more food out.
What are some of the common myths surrounding feeding hedgehogs?
Contrary to popular belief, hedgehogs mustn't be given milk, as they're surprisingly lactose intolerant and dairy products will make them poorly. Food such as bread, cakes, salty crisps and sweet biscuits aren't any good for them either, so be sure to avoid those.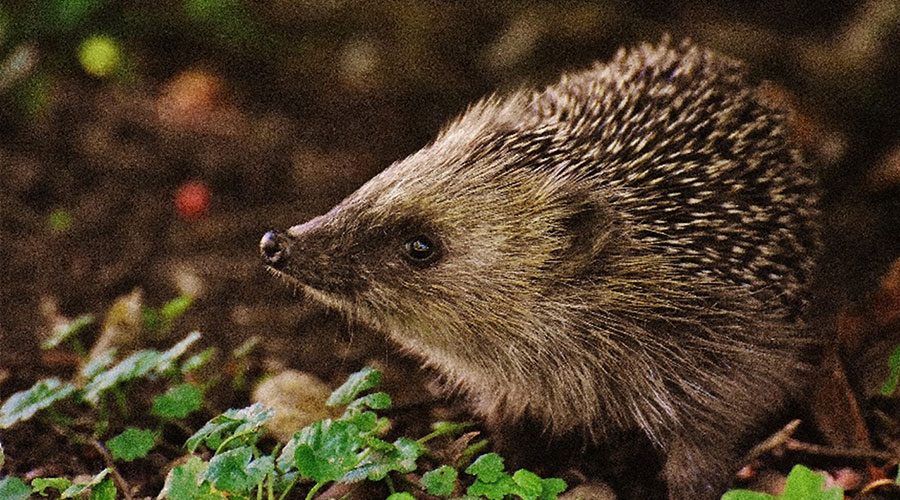 How should we be feeding hedgehogs that visit our home?
Between March and December, put food out every day if you can. Once hedgehogs start visiting your garden, they'll often return night after night which is really lovely to see. Leave any food you're putting out in a shallow dish, and be sure to put it in the same sheltered part of your garden each time. To stop other pests eating the food, you can create a feeding station by cutting a 10cm-by-10cm entrance hole into a plastic box, turning it upside down and fixing it in place with a large stone.


Thanks for joining us and sharing your vast hedgehog knowledge Sally, it's been great to learn more about our prickly garden friends.
If you'd like to learn more about hedgehogs, be sure to keep an eye out on our social media channels – and if you spot any hogs in your garden, let us know on social media using @KeepmoatHomes.