Interior design
18/08/2022
Get the Look: Recreating the Showhome Look on a Budget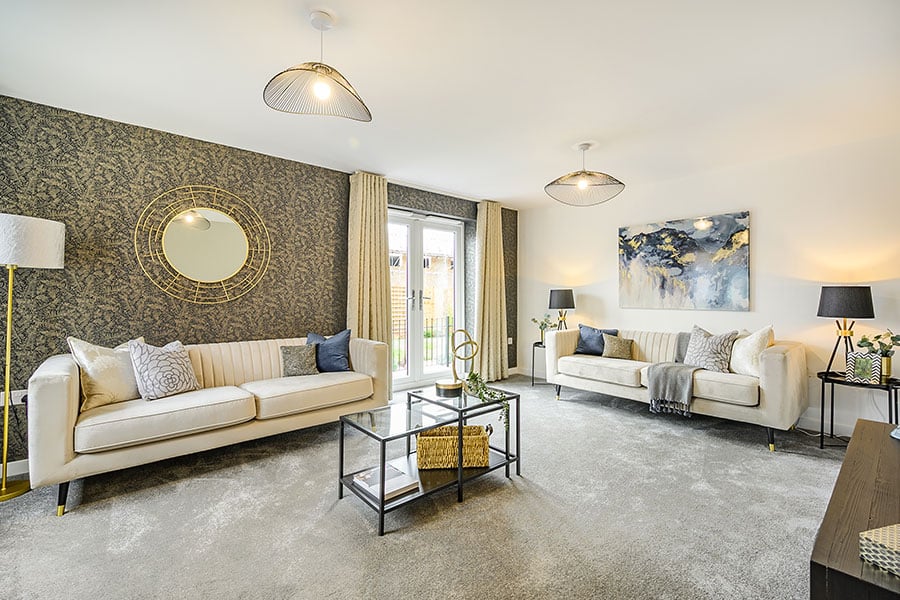 Photography taken at Exhall Gardens, Coventry.
A living room is arguably the most important room in your home and the place where you spend most of your time. If you've just moved into your new home and are looking to create that elegant look, but money is currently a little tight, we've shared some tricks to help you re-create our stunning Exhall Gardens development showhome, without breaking the bank.
Furniture
Whilst your furniture is usually considered to be the most expensive purchase in your living room, it doesn't always have to cost you a fortune. There is an ever-growing number of affordable furniture stores around which will allow you to grab the perfect bargain.
A cream sofa provides the perfect backdrop for other colours, materials and textures to shine in your room. An almost exact replica of our showhome sofa can be found here for £769.00, but if that's still a little too steep, keep an eye out on Gumtree, Facebook Marketplace or other second-hand stores. Many people more often than not replace their sofa when they look to redecorate, so you could just stumble across the perfect bargain to fit your own living room décor.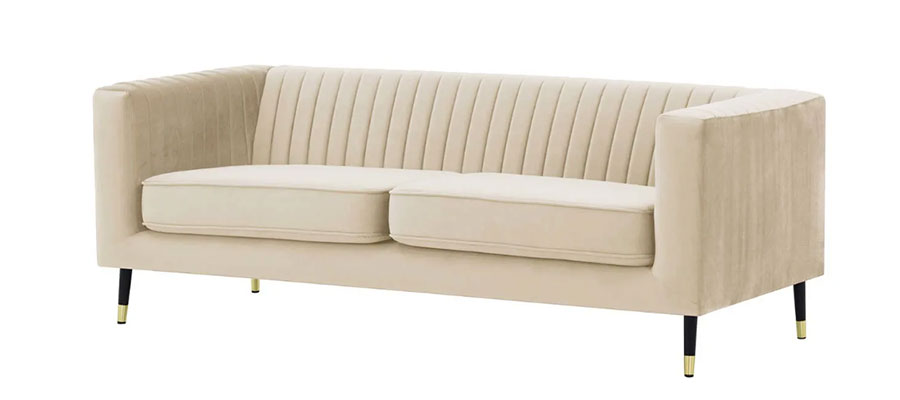 Pillows & Throws
Pillows are not only great for comfort, but they can really punch-up the elegant factor in your home. Large pillows create a very plush appearance and are one of the simplest elements that can really add to your space, without you having to spend too much.
Using an array of different scatter cushions and throws in a neutral room effortlessly adds some excitement to the colour palette. This Plain Blue Velvet Cushion is only £10.00, and this Woven Geometric Cushion for £20.00 would add a real vibrancy to your interior, complementing the cream sofa perfectly.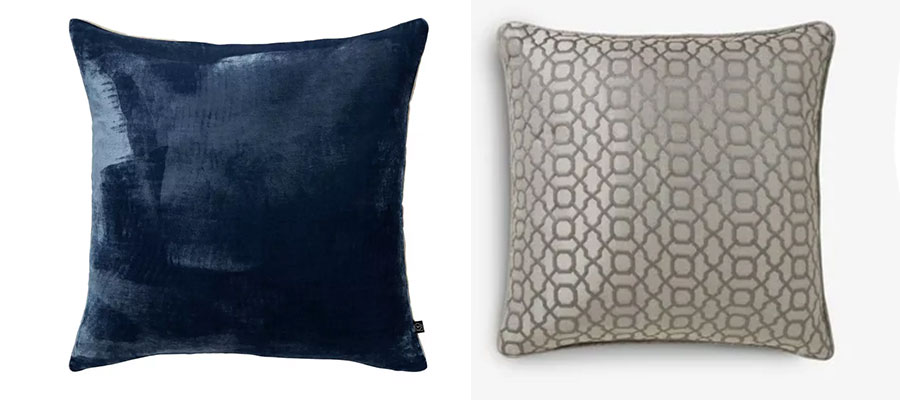 Whilst Herringbone throws are not often found cheap, this Caelan Herringbone Throw is currently on sale for a bargain price of £15.99.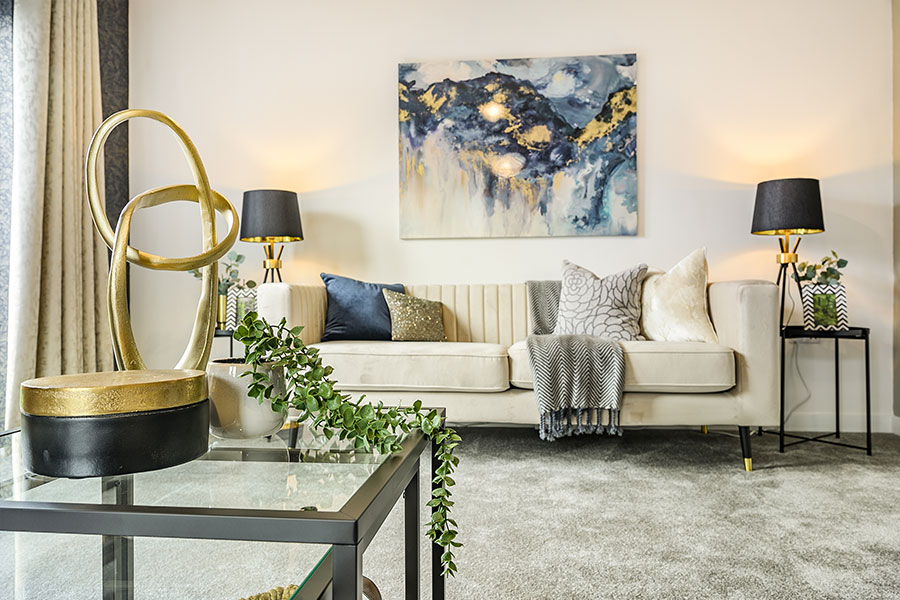 Accessorize
Gold is associated with wealth and riches, and by accessorising your room with gold ornaments, mirrors and pictures, it instantly adds warmth and opulence to your room.
Whilst gold is often associated with a hefty price tag, it doesn't always have to be the case.
For the table, this Gold Hammered Effect Loop Sculpture from Next is only £30 and this Black and Gold Small Box is currently on sale for only £13.59.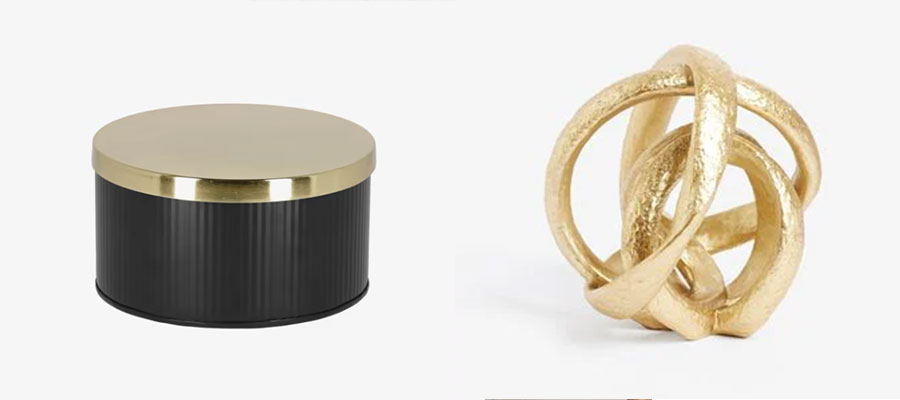 For the blue and gold abstract foil wall canvas, the exact replica can be purchased from Barker and Stonehouse for £139.00, however if this is a little over your price range for wall art, we've shared a couple of alternative suggestions below -
Wayfair has a great range of artwork at reasonably cheap prices. This Peaceful Calm III Painting is currently on sale for £7.72 and this Abstract Navy Gold Wrapped Canvas is £25.99. To support independents, stunning artwork can often be found on Etsy, such as this Blue and Gold painting which is available from £47.68, and this set of x3 Abstract Art Prints from Artze is currently £35.00.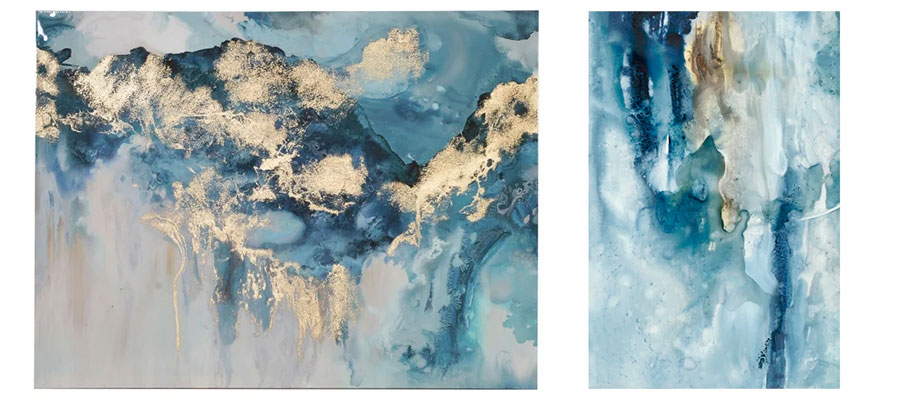 Hunting for those unusual items that draws your eye often brings a discerning character to your room and invites people visiting to ask the most loved question any homeowner longs to hear - 'Where did you find that?'.
Windows
A home without curtains can often look unfinished, however, these are fortunately one of the most budget-friendly ways you can add some real sophistication to your home. Instead of hanging curtains tight to the window frame, simply place your curtains high so they are close to the ceiling, and their ends just kiss the floor when hung.
A lot of high street stores offer lined draperies for a great price and look elegant and expensive. Materials like natural silk, linen, velvet and cotton often come with added style, such as these Linen Look Curtains and Matte Velvet Curtains from Next, which start from as little as £30.00.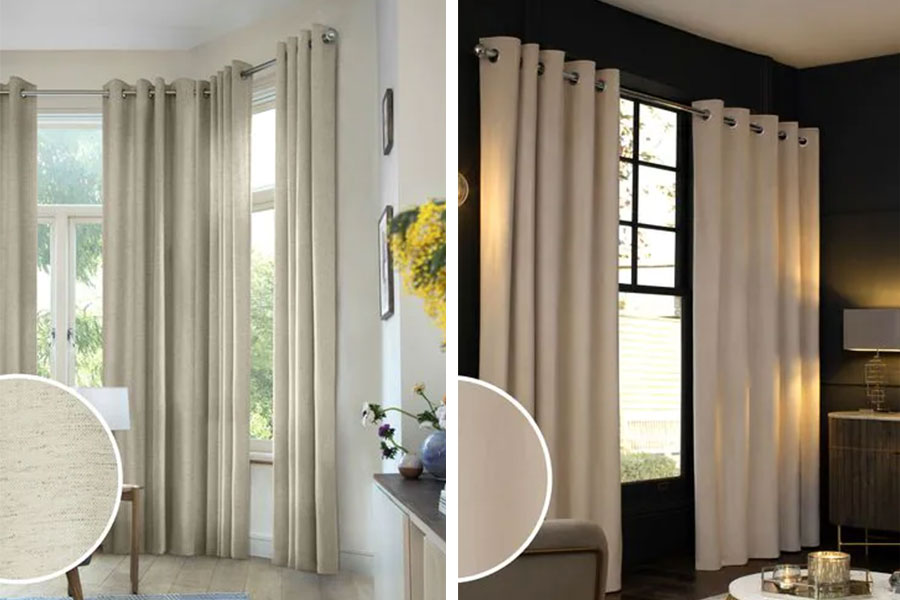 Lighting
Lighting can make all the difference in your home and are essential in your décor. A simple trick to increase the luxe feel is to have several different light sources, including table lamps and floor lamps throughout the room.
Simplicity is often associated with elegance, and there's no exception in our showhome. An exact replica of the table lamp can be found at The Range for just £21.99 and a similar floor lamp is available at Dunelm for £89.00.
The pendant light fitting is currently bang on trend and adds a touch of glamour to the room. If you opt for a design that is simple yet intriguing, it will be sure to add a talking point for guests. The Elements Jaula Easy Fit Pendant can be purchased for only £35.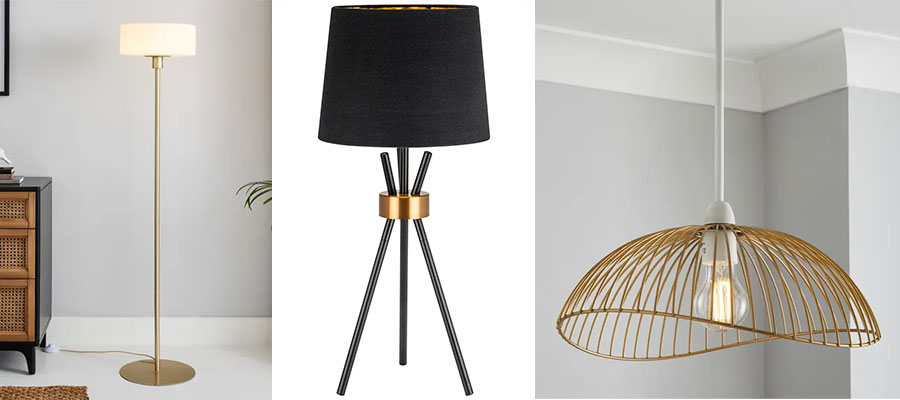 Tip
Surprisingly one of the most affordable ways to make your home look elegant on a budget actually comes with no price tag at all. A decluttered home and a simple weekly clean can make your home feel high-end in minutes. By keeping on top of any stains or marks on the carpets and surfaces can prevent your room from feeling a little shabby, and by making sure your windows are regularly cleaned, it ensures natural light can readily fill the room, allowing all your belongings to really stand out.
Another useful tool to have in your back pocket is the Google Lens Tool which can easily identify similar products online. The tool easily allows you to pinpoint a product you're trying to find and provides a list of exact replicas or similar products at a range of prices, with a link to where you can purchase them, helping you to create your dream room effortlessly.
We hope you enjoy re-decorating your new home. If you have created an elegant and stylish living room on a budget, share your photos with us on Instagram, tagging @KeepmoatHomes in your posts, or using the hashtag #KeepmoatHomes, we'd love to see them!