Interior design
21/07/2021
Get the look – Rustic Interiors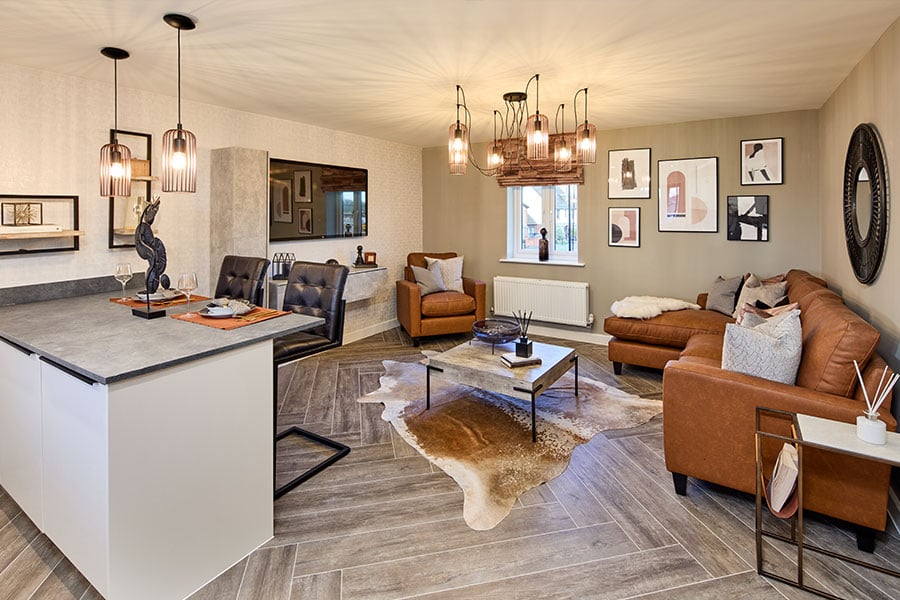 Showhome at Dominion, Doncaster
Modern rustic interior décor is not only timeless but bang on trend in 2021. Providing a calming and uplifting vibe, the style revolves around soft colours, raw edges and natural materials which has the simplicity and charm of the countryside.
If this rustic style combined with a bit of modernity sounds like something you'd like to try in your own home, check out our best matches to get the look of our show home at Dominion, Doncaster.
Sofa
The rustic brown corner sofa and matching chair are the shining star of this living room space, and its timeless design will last the test of time. This rustic centrepiece complements the wooden flooring and décor throughout the room and is a great way of creating another dimension to an open plan space – whilst also letting you sprawl out in comfort!
Save
This rustic corner piece from Wayfair is a great match and just sits slightly lower to the floor it comes in at £929.99.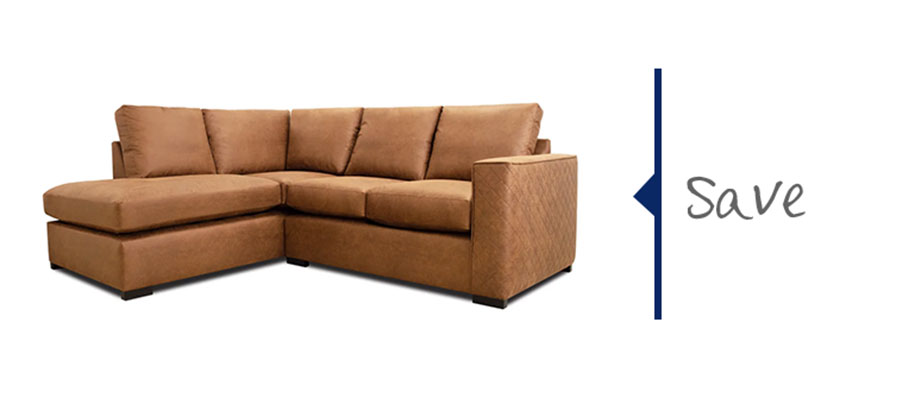 Splurge
This stunning DFS corner sofa is almost a perfect match, right down to the detailing of the leather, and would compliment any rustic interior space with a price point of £1,399.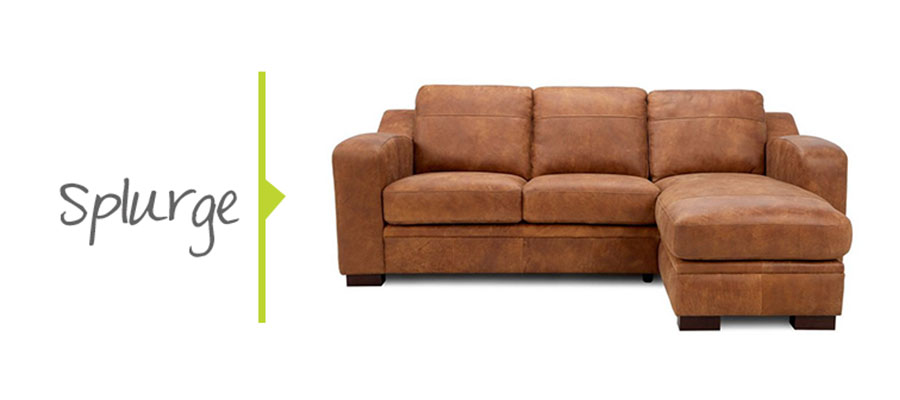 Lighting
Save
The kitchen light fitting adds another aspect of contemporary design to the room, complementing the breakfast bar and open plan space. This pear cage pendant with filament bulb from 4Lite can be purchased from Wickes and is a perfect match to create a dazzling feature to your space. Priced at £40 per pendant, its smart technology means you can control and set the perfect lighting via an app or your voice-controlled smart devices, whether you're cooking up a storm or relaxing on the sofa.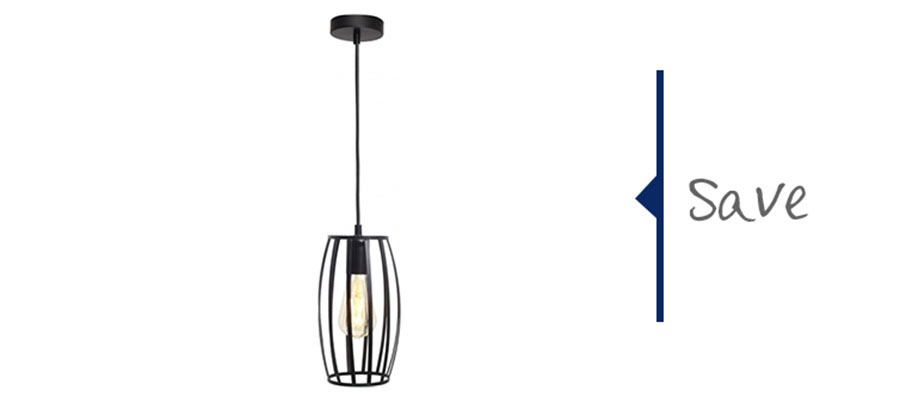 Splurge
The living space lighting aspect adds luxury to this room and is a real eye-catcher to the ceiling. The six copper-coloured shades have an attractive cage look, so that the light shines into the room from every angle. This lighting from lights.co.uk is almost a perfect match to our show home and costs £234.90.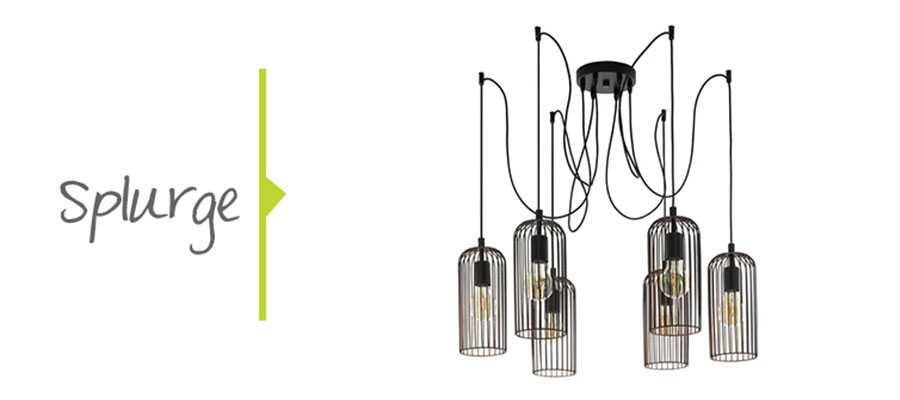 Rug
Get the full rustic look with a quirky cow print faux rug, adding an aspect of natural materials while creating a calming moo'd.
Save
This Beliani rug is a great match and a great price at just £39.99.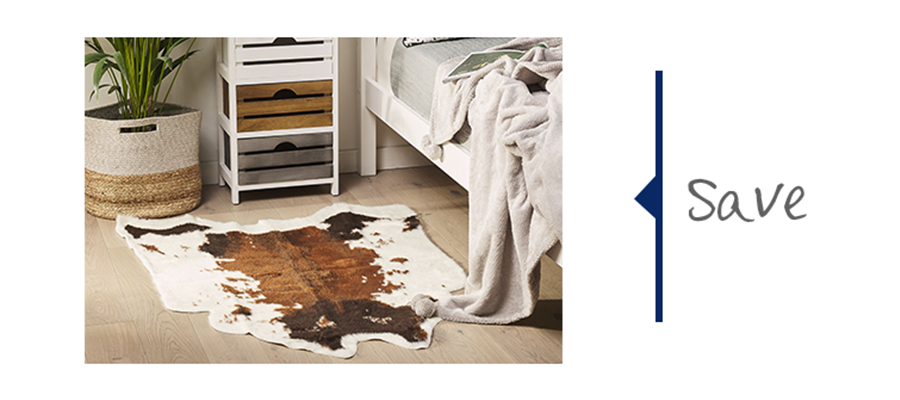 Splurge
This Next cowhide rug with metallic accents is a great way of achieving the statement look at £110.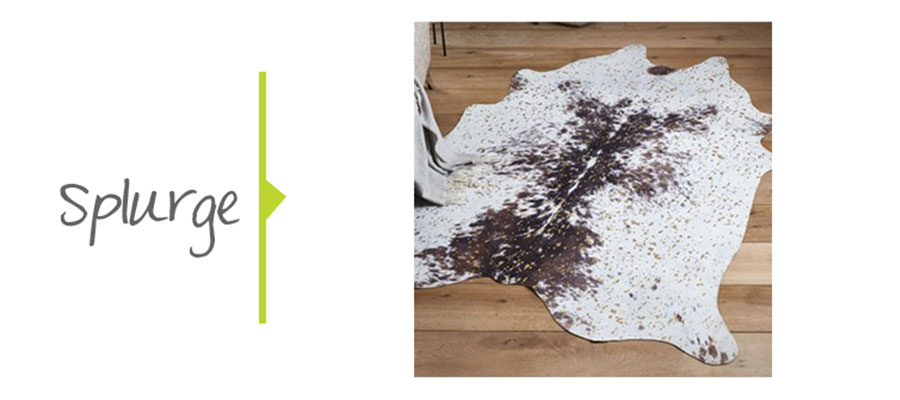 Coffee table
Marble tables are bang on trend this year and can act as a key centrepiece without detracting from other statement pieces in the room.
Save
This concrete effect coffee table has a simplistic form combined with a raw finish look, making the piece both practical and visually appealing. Save with this table from Beliani at only £159.99.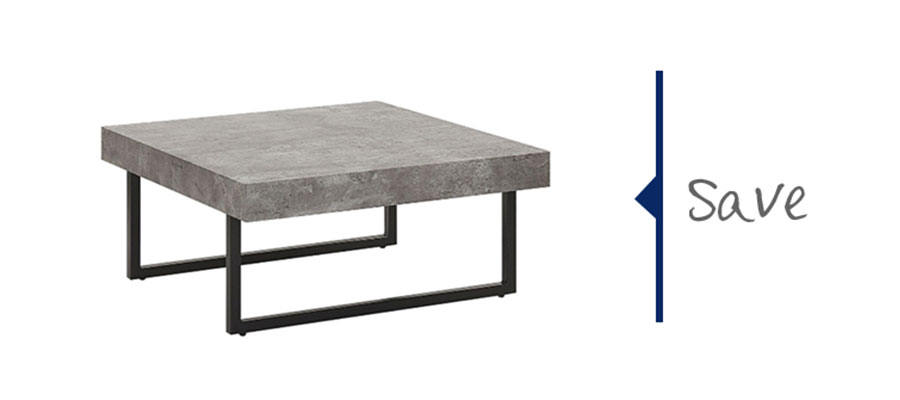 Splurge
If you'd prefer a stainless-steel finish to your coffee table, this Gillmore coffee table is a sophisticated and luxurious addition to your living space but comes in at a hefty price of £759.00.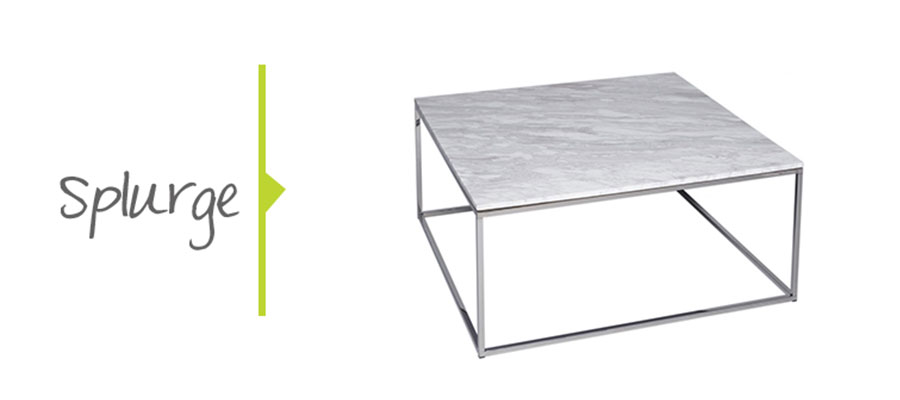 Mirror
Add the soft edges to your living room design and complement the rustic style with a rounded decorative mirror.
Save
This quill rounded mirror from Select Mirrors will make for an eye-catching design in any living space and costs just £75.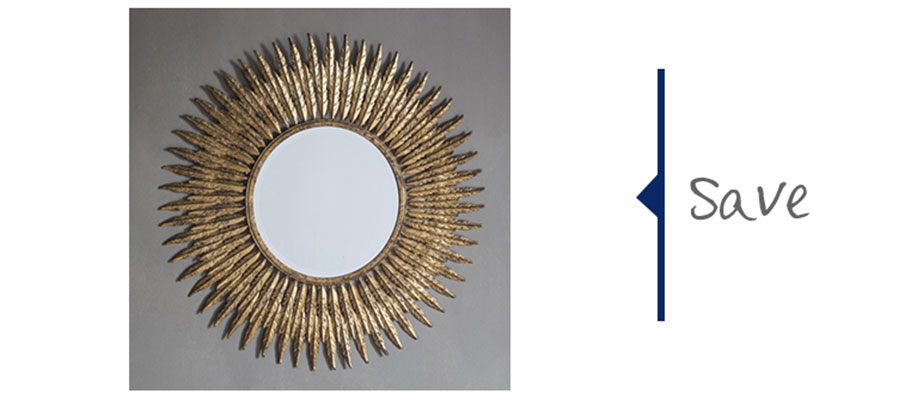 Splurge
A classic yet contemporary piece, this wicker mirror from The White Company will add a statement touch. With beautiful edging on the outside and an overall delightful finish, we think it'll make the perfect finish to your interior look. This piece is priced at £150.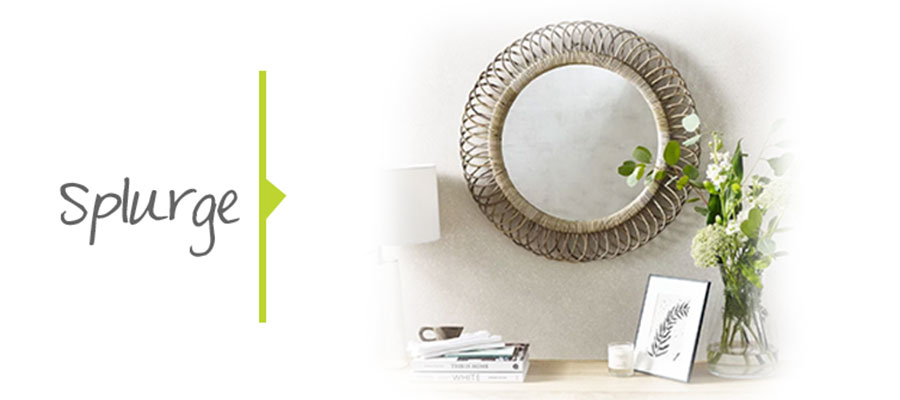 Total look cost:
Save: £1247.96
Splurge: £2652.90