Interior design
10/03/2022
Get the Look – A Bold Boudoir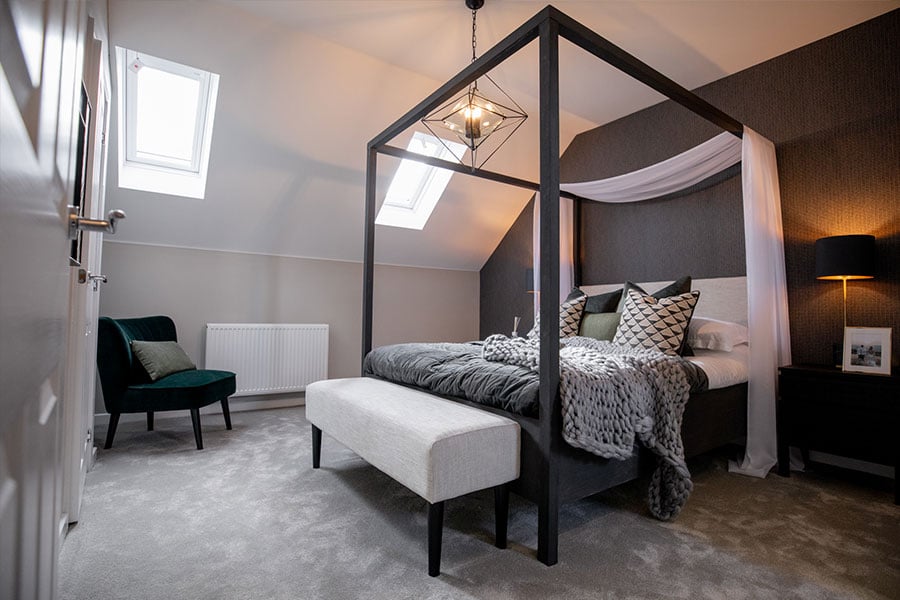 Show home at The Sycamores, Stockton-on-Tees
A bedroom is somewhere where your personal style can thrive – maybe you want personal touches and one of a kind furniture pieces dotted around, or perhaps you prefer a serene sanctuary with moody colours and toned-down minimalism for the ultimate night's sleep?
Our show home at The Sycamores exhibits the very best in bold but simple interior design. If you can't get enough of it, we've listed similar items below so you can get the look in your own home, whether you're looking for something budget-friendly or high end – take a look.
Bed
The four-poster bed really is the star of the whole room, so you want to make sure you're making an impact and getting this right to set the tone from the second you walk through the door.
Save
This metal bed frame is £159.99 from CrazyPriceBeds.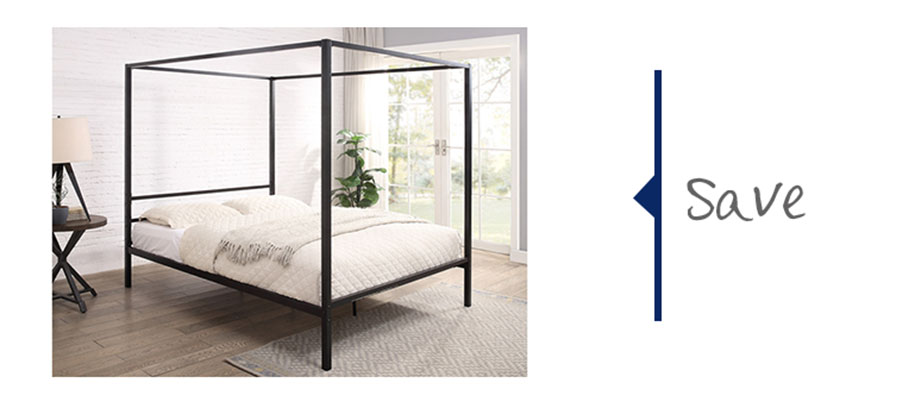 Splurge
For a more bohemian style with built-in headboard, this bed is £1,200 from Perch & Parrow.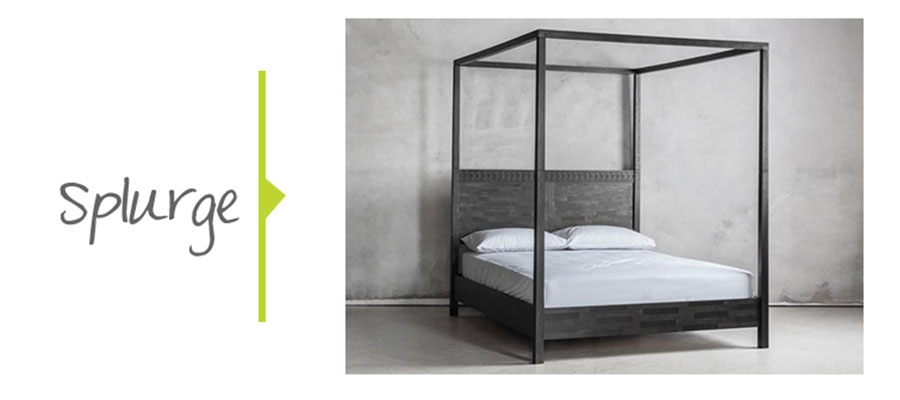 Chair
Velvet accessories remain bang-on trend this year, and with the dark tones already set in thanks to the soft furnishings, simply adding a velvet chair of any moody colour will enhance the style.
Save
This chair is £84.99 from Living and Home and comes in a variety of colours.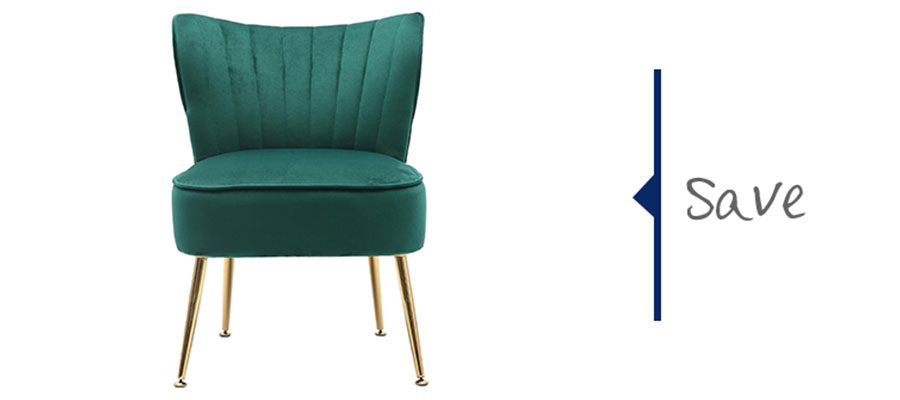 Splurge
If you're open to spending a little more, this Charley chair is £179 from Made.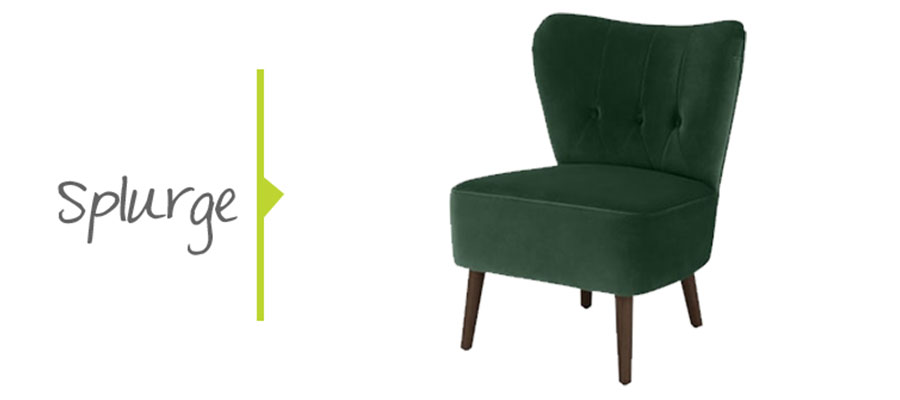 Ottoman
The cream ottoman at the end of the bed, brings both contrasting colours into play in one fantastic piece, and provides another eye-catching feature for the room to show off and can provide some extra storage if you need.
Save
This foldable cream ottoman is £12.80 from Dunelm and gives the same elegant effect without going over budget.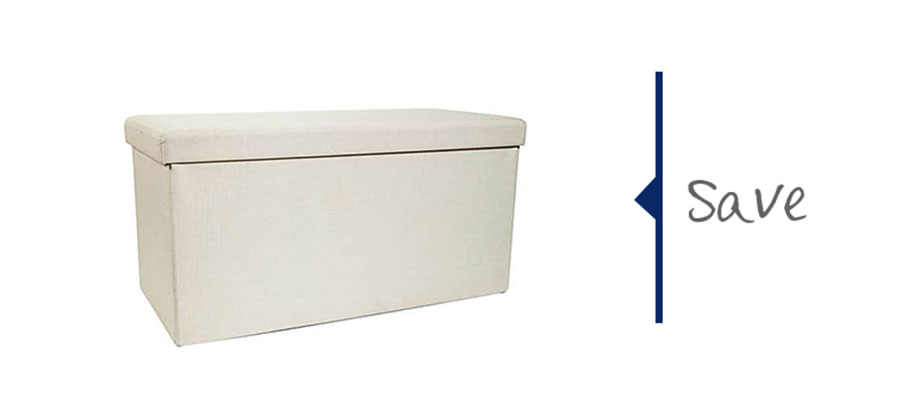 Splurge
This almost exact match is £1,150 from Tom Dixon.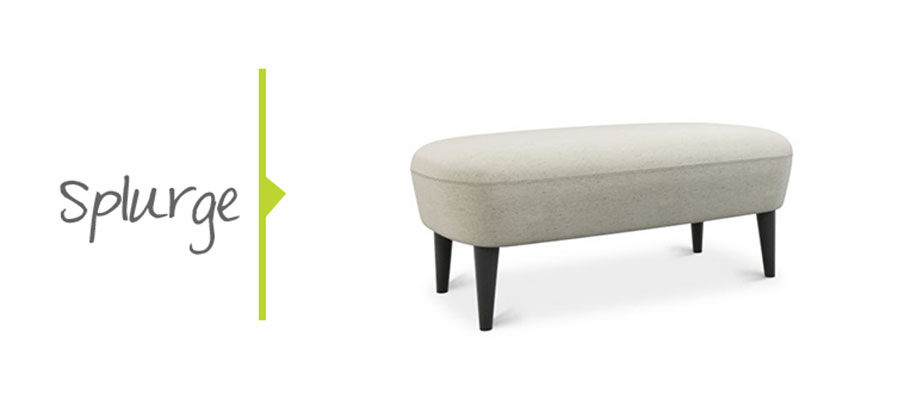 Light Fitting
The geometric-style light fitting is welcome in such a relaxed setting. Its intricate detail brings the look of the room together and finishes it off beautifully.
Save
This star pendant shade has all the right angles and is £22.99 from Value Lights.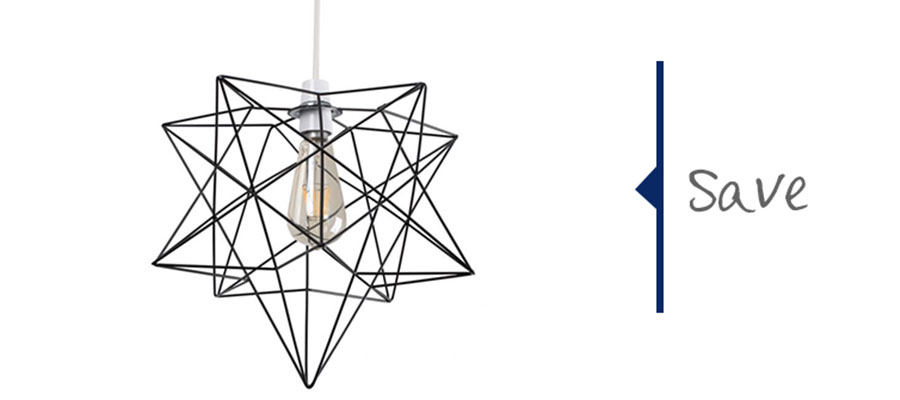 Splurge
This almost exact match is £159.99 from Wayfair.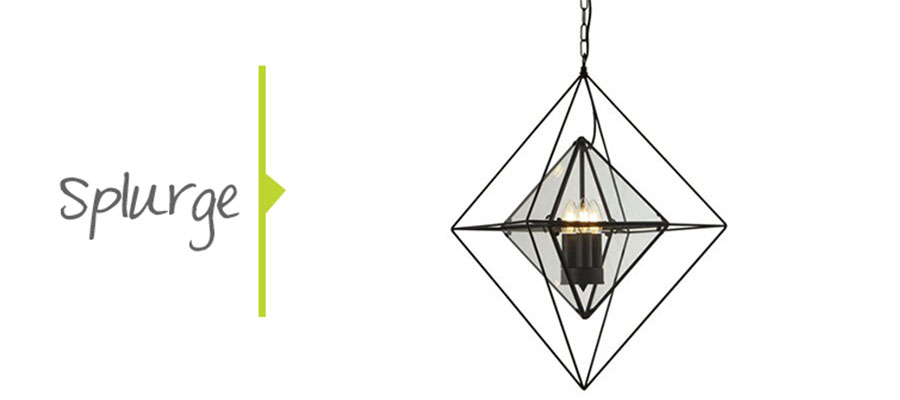 Lamp
The lamp is subtle against the dark back wall but gives an atmospheric glow to the room. If you wanted, you could supplement a table lamp with a floor lamp which would give the same effect.
Save
This table lamp with black shade is an affordable £22.99 from Value Lights.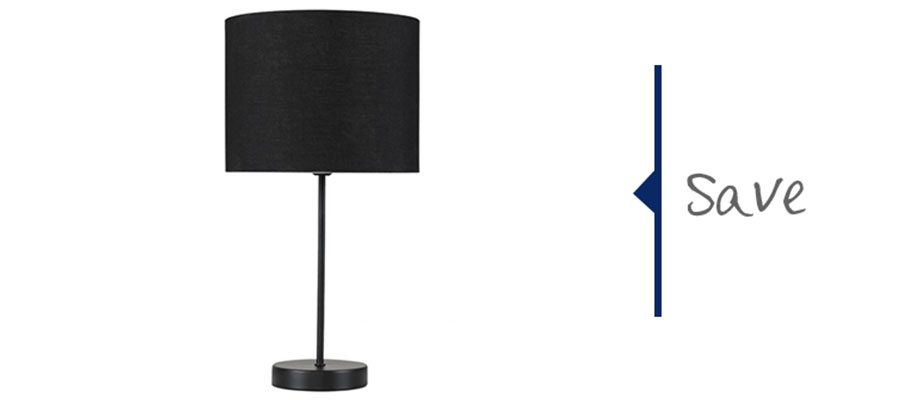 Splurge
For a bit of extra opulence, this table lamp has a brass coloured base and is £62.99 from Wayfair.
Total look cost:
Save: £303.76
Splurge: £2751.98