First Wales Development Acquired by Keepmoat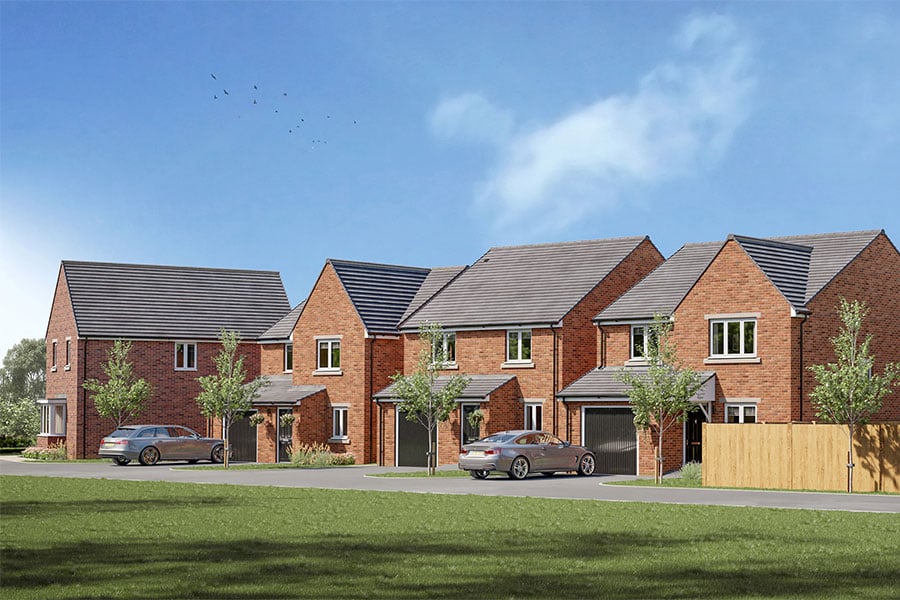 National homebuilder, Keepmoat, has cemented plans to develop its first ever Wales site following the completion of its latest acquisition in Deeside.
The land, situated along the River Dee has been purchased from private landowners for an undisclosed sum and will be transformed into a new housing development. The site is part of a wider re-development programme in the area and planning approval has already been granted by the Flintshire County Council's planning committee back in March 2020.
The 129-home scheme will comprise of a mix of two-, three-, and four-bedroom detached and semi-detached homes available for private sale. In addition to housing, the site will also feature a children's play area for residents to enjoy.
The development will generate opportunities in training and employment through the use of sub-contractors, work placements and educational visits to the site, as part of its commitment to create a sustainable community, which will be delivered throughout the lifetime of the project.
Beth Harrop, who lives in the area, has recently joined Keepmoat as a Construction Trainee and will be assisting the team to deliver the brand-new homes at Deeside. She spoke of her recent appointment: "I joined Keepmoat straight out of my studies, and I couldn't feel prouder to have landed such a fulfilling role. Having grown up local to the site, it's incredibly exciting to be working on such a landmark development which is helping to bring great opportunities to my local community.
"Whilst every day in my role is different to the last, our passion for building quality homes remains the same."
Gareth Roberts, Regional Managing Director at Keepmoat, said: "We are really excited to transform the site, which is in a prominent location by the River Dee, into a new neighbourhood.
"Securing our first ever site in Wales marks a milestone for the business and furthers our goal to expand into new areas and deliver real value to the people who live there. Our vision is to create a place where people want to live and enjoy, and we're driven to ensure the development is a major benefit to the local community.
"We're looking forward to providing high quality housing that integrates well with the local community and are excited about turning our plans into reality."
Work at the development is expected to commence this month and will take three years to complete.