Eggciting ideas to keep the kids entertained during the Easter Holidays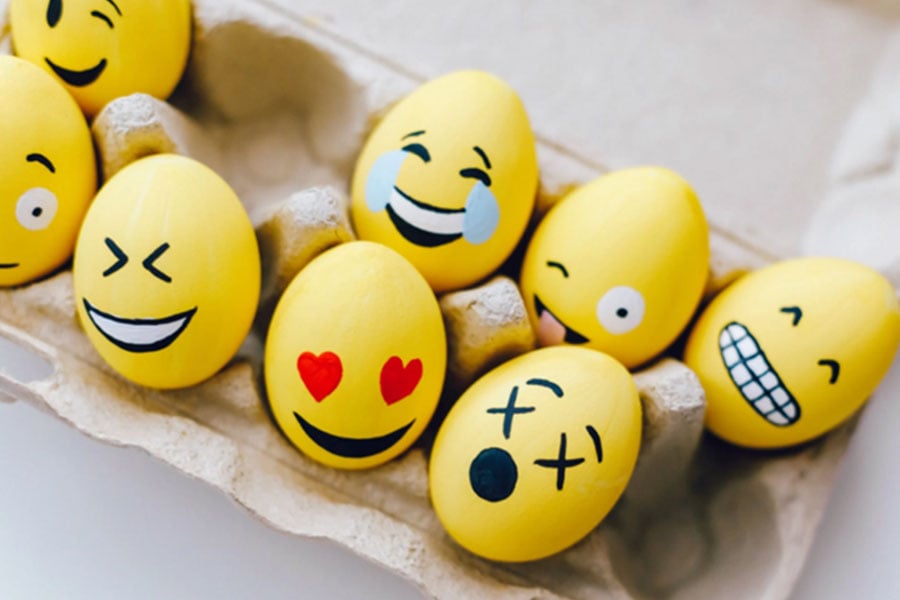 Trying to come up with new ways to keep the kids entertained over Easter is a challenge for many. But don't despair, we've partnered up with Heart Handmade and our customers Hayley and Chelsea who have shared a couple of their favourite fun activities that will help keep kids busy and entertained during the Easter break.
One of the most popular and fun activities to help get the kiddos into the Easter spirit is dying and painting eggs.
With only a few simple supplies necessary, you can have a lot of fun as a family for an afternoon and then you and your partner can have a few drinks and spend the evening hiding them around the garden for the ultimate Easter surprise!
Painting eggs can be as easy or as complicated as you like; simple pastel shades are perfect for the season; you can even use a sharpie to draw little faces and some wire twisted into the shape of ears to make little bunnies.
How to paint Easter Eggs
Firstly, you will need water-based paint; acrylic 'craft paint' is ideal or even poster paint as they're both easy to clean. It's important to note that you do not need artists' quality acrylic paint - 'acrylic craft paint' is a mix of acrylic paint that is easier to wash out of hands and clothing if you get to the stain quickly (always handy with the kids). You will also need some paint brushes, but a basic set will be fine to use.
If you're feeling extra creative, then try making emoji eggs! This is a fun activity to get the whole family involved and create your favourite funny faces – and it's pretty simple too! Start by painting or dying your eggs then decorate to your choosing.
Top tip: Don't forget to boil the eggs first, just in case they get dropped so as not to leave a scrambled mess on the floor, and be sure to paint / dye on the hard shell.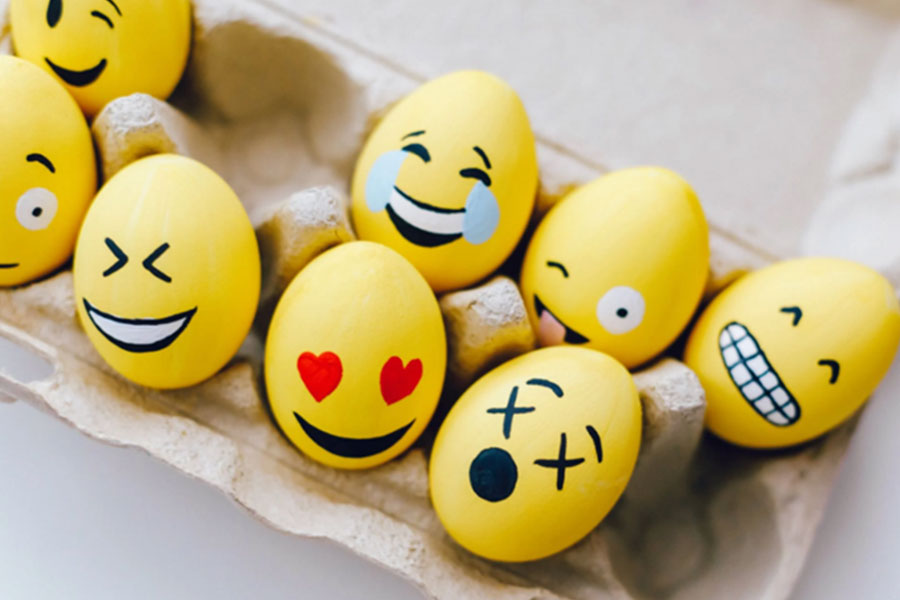 How to Dye Easter Eggs
½ a cup boiling water
1 tsp of vinegar
15 drops of food colouring
Mix the ingredients in a bowl until you have the colours you want and repeat for each different colour. Dip them into the dye for approximately 5 minutes and be sure to use a slotted egg spoon or tongs (if you're hard pushed for either of those, use two cocktail sticks at the end of the eggs to remove from the dye), then place on a drying rack – and don't touch the eggs until completely dry!
It's a simple easter activity you can get the whole family involved in – with the added bonus of being easy to wash out of clothes (a win for all the Mum's and Dad's out there!)
Anyone who knows me and my daughter will understand that we love nothing more than getting the art box out, sitting down together and getting crafty. Some might even call us Craftoholics!
That's why, when there's a special occasion such as Easter, it's the perfect excuse for us to go the extra mile with the crafts! So grab the glue and prepare to get messy and make some fun memories!
There are a few Easter themed crafts we have enjoyed making in the past, which are all relatively easy and don't require much planning. Which is always a bonus when you're thinking of last-minute ways to entertain the children.
Here are a couple of our favourites which I hope you enjoy making together, just as much as me and my daughter have done.
Everlasting Daffodils
What you'll need:
Glue
Scissors
Pencil
Egg boxes
Pipe cleaners
Yellow paint
Orange paint
First, you'll need to cut out the middle part of your egg boxes. Then cut down each side until it resembles a flower. Paint the inside of these orange and the outer edges yellow and leave to dry. When they have dried (which shouldn't take too long at all), you'll want to go ahead and glue the pipe cleaner onto the back of the egg box.
And it's as easy as that!
It's a straightforward and lovely activity to do together – and afterwards you'll have your very own Everlasting Daffodils.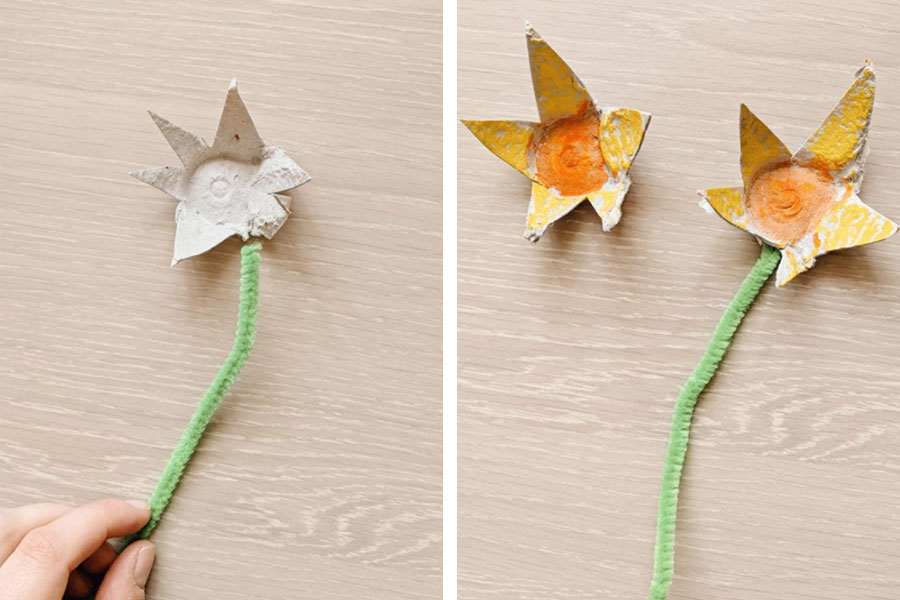 Top tip: These look lovely popped into a little vase on the windowsill of our brand-new kitchen!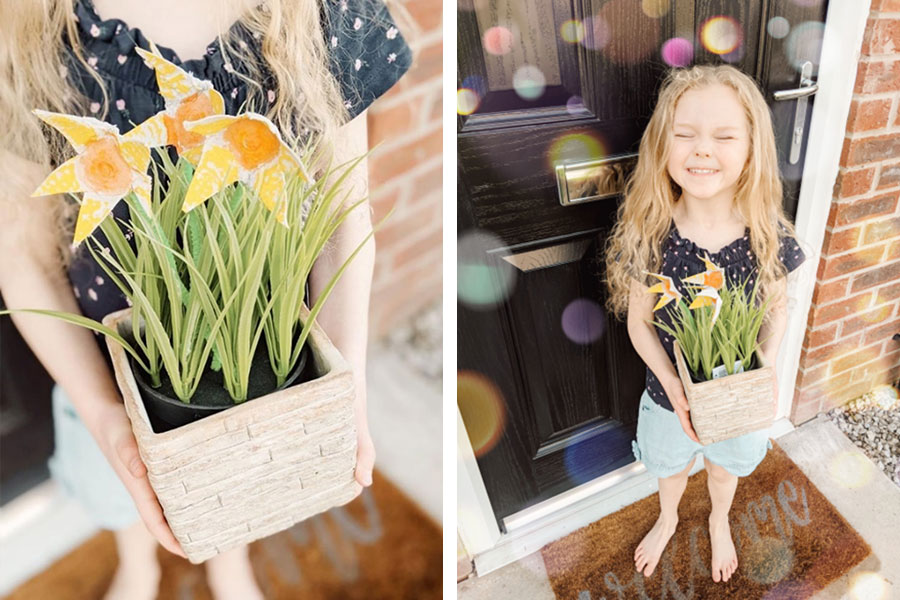 Footprint bunnies
What you'll need:
Glue
Scissors
Pink paint
White card
Black felt tip
Pink felt tip
Cut a large circle out of the card. I used a small plate to draw around to use as a template. This will be the rabbit's head!
Next, you'll need to make your footprint ears. On a separate piece of card, make two footprints for each ear. When they are dry, cut each footprint out and stick them onto the back of the rabbit's head, toes pointing upwards.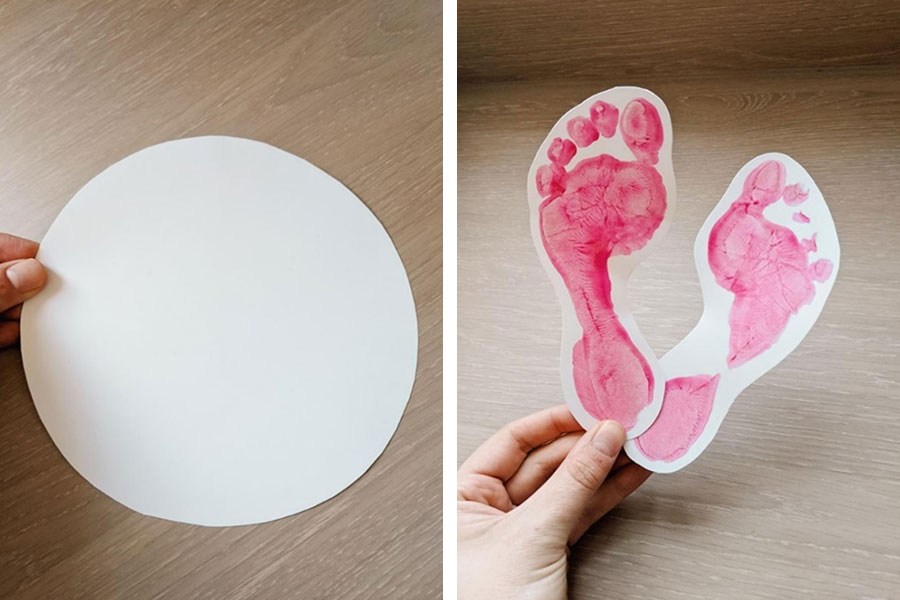 Finally, draw on your rabbit's facial features. I especially love how my daughters looked when she draws them on herself - I think it gives the rabbits some character!
TA-DA! You should have your very own Footprint Bunnies, cute right? We hope everyone has a hoppy Easter and enjoy getting creative!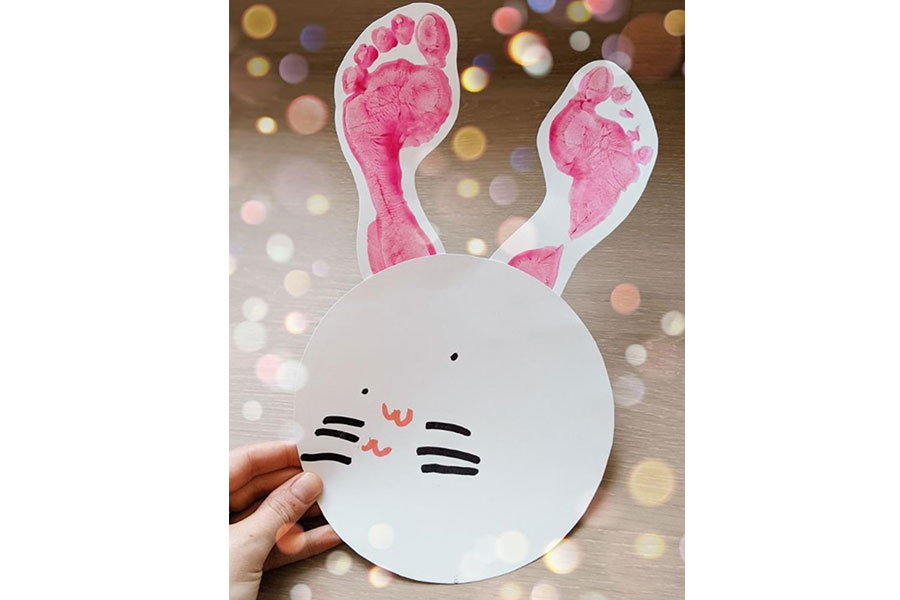 Easter break is one of our favourite times of the year, it's when the weather becomes a little brighter, warmer, and greener after the colder months during the winter. It is also a time where my husband and I try to have some well-deserved time off from work to spend with the kids over the school holidays.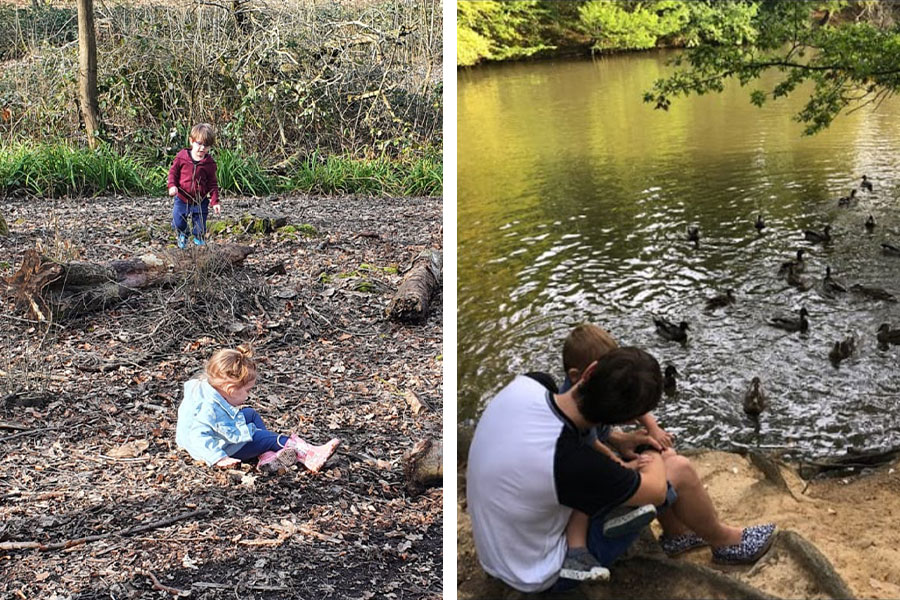 Our children absolutely love the outdoors and the school holidays are the perfect time to get out and about in the local woodland park for some exercise and fresh air. The kids especially love the ducklings and baby rabbits hopping about in the forest.
There is also so much we can do indoors with arts and crafts, cooking and a little imagination – and it's the perfect excuse for the family to indulge in lots of food. My husband's family are originally from Cornwall, and absolutely love a traditional Cornish pasty. So, we have decided to make our own and bring a sense of home to us in Essex. So, as a family, we will cook our favourite Cornish Pasties and chocolate buns – and we might even make enough to feed daddy the following day.
If you fancy making some delicious traditional Cornish Pasties, this is the scrumptious recipe we followed.
To all the parents out there trying to keep their children busy and active at, you're doing an amazing job! We hope you have a cracking Easter with your little ones and don't forget to share your Easter creations with us - we'd love to see these! Use the hashtag #KeepmoatHomes and be sure to tag us in your posts.