Interior design
27/09/2022
Decorating your home for Autumn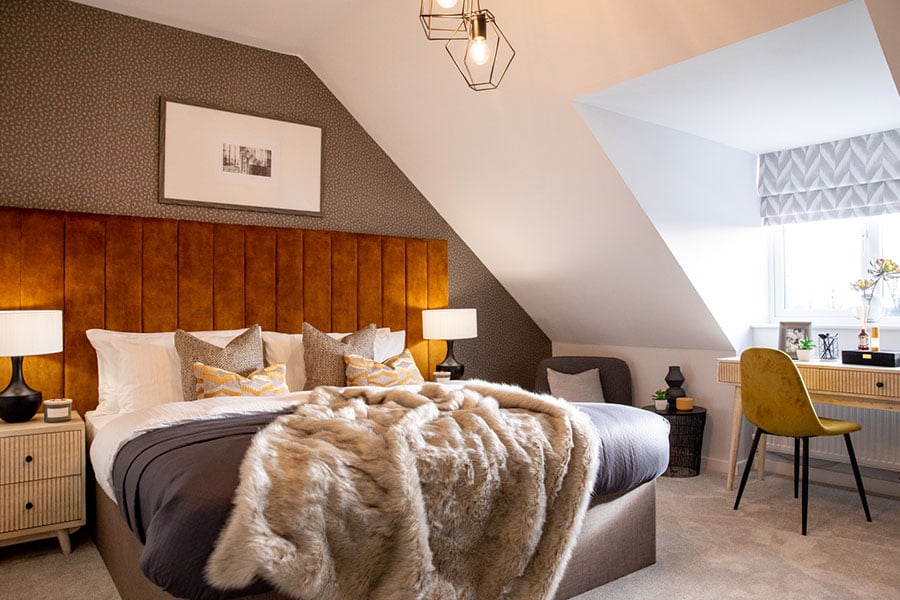 After one of the warmest summers on record, Autumn has finally fallen, and many are excited for the refreshing balance of cooler weather that means we can get under our cosy blankets and don our jumpers again.
There are plenty of ways to increase that comforting Autumnal feeling in the home, by using a warmer colour palette, and comforting furnishings. Here we have shared a handful of ways to ensure your home is styled for the new season.
The Right Colour Palette
Using colour in your home doesn't have to be just about painting the walls. Tactile rugs, and a charming palette of accessories can create a real autumnal statement in your home, without having to completely re-decorate.
The key colours you need to incorporate to create a cosy interior are orange, red, brown, beige and gold. But don't feel limited to these colours, play around with different shades within them that fit best with you and your home. You can utilise a variety of shades of red such as burgundy or maroon, or if you aren't a fan of a true orange, try a dark ochre colour, and if gold is too on the nose for you, why not go for a bronzed gold?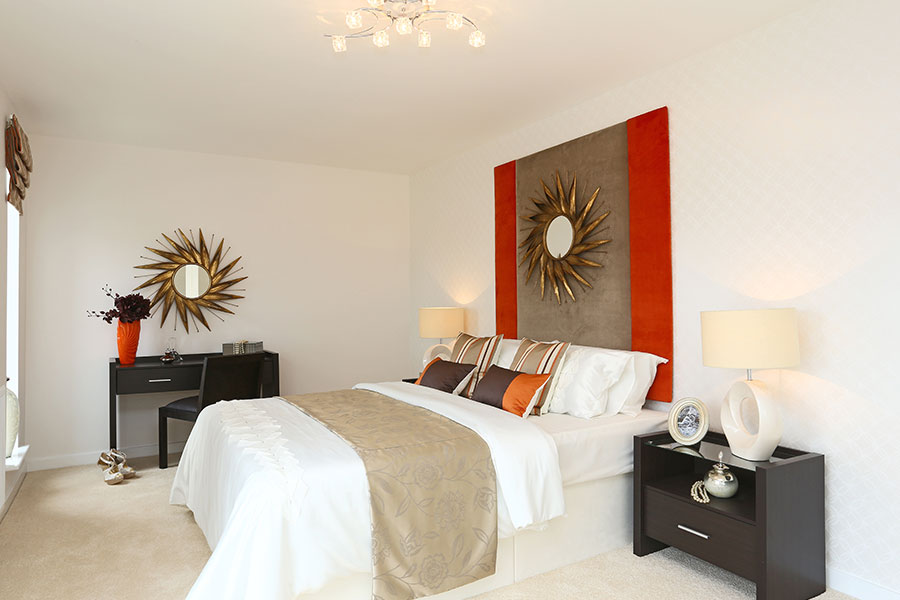 The Ornaments
You can have plenty of fun welcoming the new season into your home with accessories and ornaments.
By adding accent pieces, you can easily emulate the essence of autumn. More often than not, it's the small intricate items you add to your interiors which add up to create that overall cosy feeling.
By simply placing some candles in and around your room, you can create that warming glow often associated with autumn, and if you opt for some cinnamon scented finds, this will give your house that ultimate seasonal feeling.
For those looking for a traditional take on autumn, place some iconic squashes in and around your home for that true authentic feeling. This will also carry you perfectly all the way to Halloween.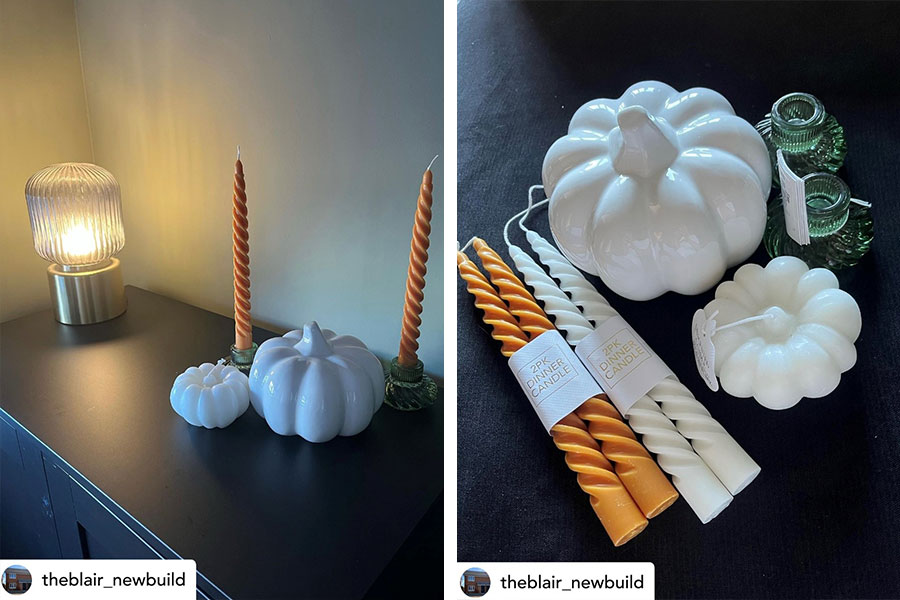 Dark Wood
We have seen a lot of different types of wood become popular in interior design, and dark wooden floors and furniture are being used more and more to create a warm ambience within a home design. Woods such as walnut, cocoa oak and cognac oak can be a great choice to create a timeless classic style of interior.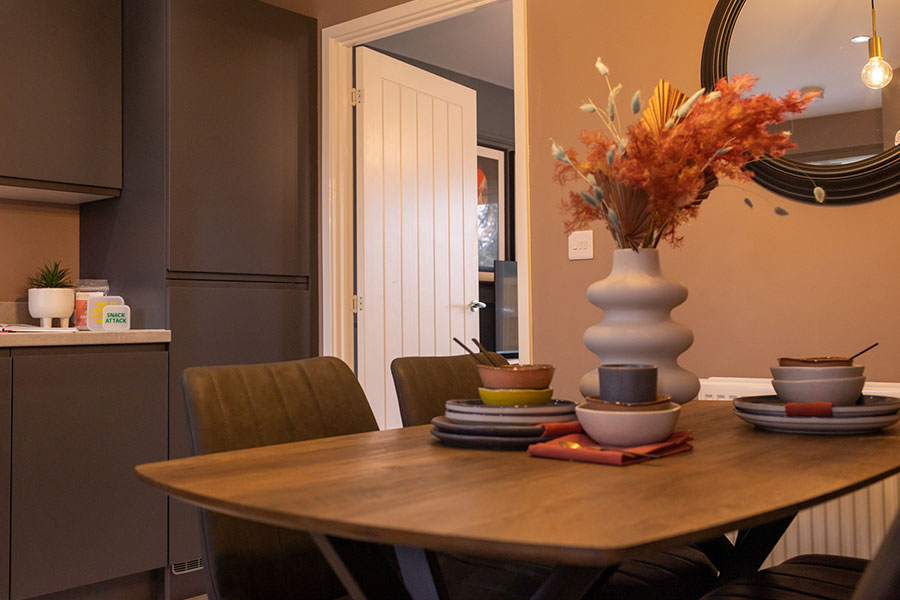 Soft Furnishings
To reflect the weather change, blankets and throws are essential to create that comfier look in your home – and ultimately there's nothing more inviting than being able to wrap yourself up in a warm blanket. In the same vein, look for cushions that work with your desired Autumnal colour palette, as well as a new duvet set.
The key to styling for the autumn season is layering. By simply layering up all the soft furnishings, you can really create that soft cocooning vibe. Think sheepskins, boucle or faux fur.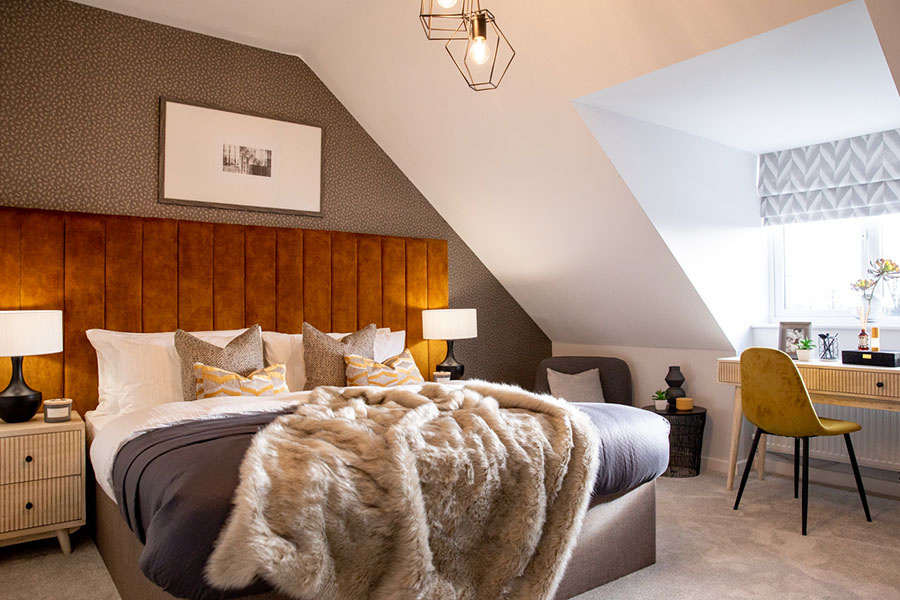 Floral Features
Plants can also transform your abode from Summer to Autumn seamlessly. By simply infusing earthy warm tones into your vases, you can re-create the leaf piles outside which are often associated with Autumn.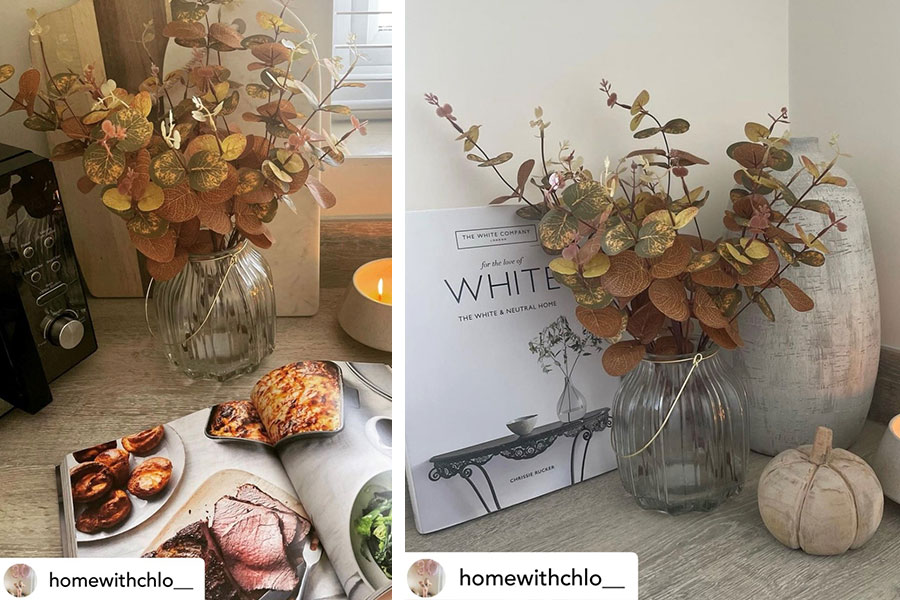 For those who prefer real to faux flowers, why not look at purchasing a Croton plant which typically has dark, lance-shaped leaves with splashes of yellow, red and orange.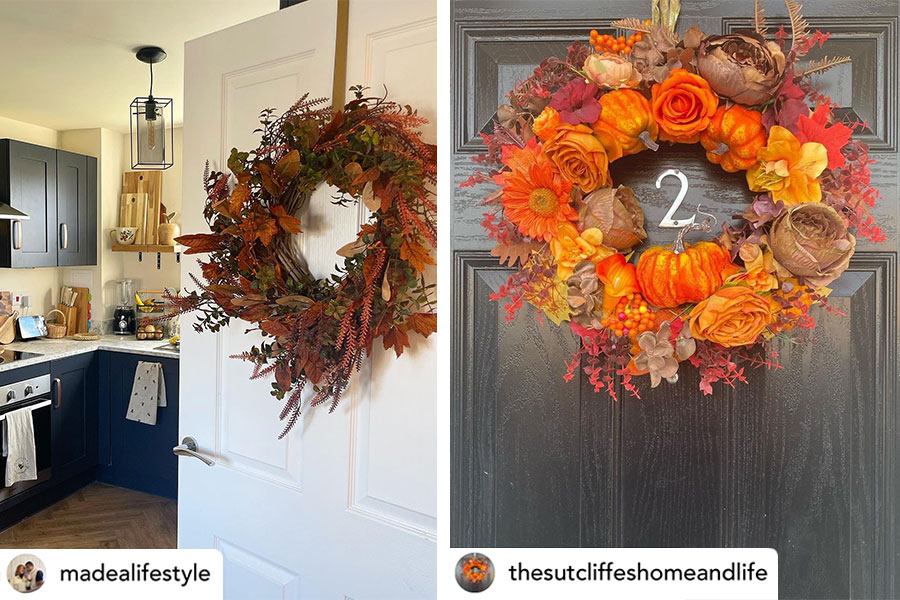 Whilst a large part of furnishing your home for Autumn is bringing the outdoors in, don't forget the outside of your home for opportunities to add the final touches. A wreath in rich tones of russet, orange and ochre hues adorned on the door will instantly create that inviting setting for your guests the moment they arrive.
How have you added accents of Autumn into your home? Share pictures with us on social media by tagging @KeepmoatHomes on Instagram along with the hashtag #KeepmoatHomes!