Creating The Perfect Outdoor Cinema Set Up In Your Back Garden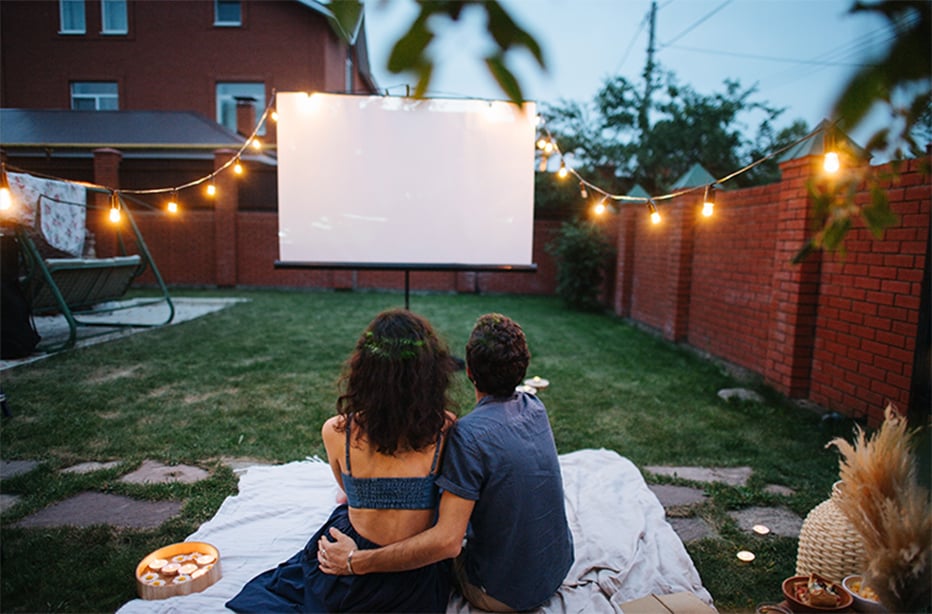 If you'd prefer to get the big screen effect from the comfort of your garden, rather than travelling to an indoor cinema, hosting a cosy open-air cinema setup is a great alternative.

It might not be the latest cinema release but if you're looking to rent a brand-new release or stream a classic, we've shared our top tips for perfecting your movie night at home - all you need to bring is the snacks!
Picking the perfect spot
The first thing to consider when creating your own outdoor cinema set-up is which spot will give you the best cinematic experience. There are many factors to consider, such as which spot will be glare free from the sun, where can you position and plug in the equipment, and which spot gives you some protection from the great British weather?
The big screen
If staying at home and watching movies is your ideal night in, then it might be worth investing in the full cinema experience. This includes the big screen, surround sound, and even the cosy finishing touches.

For the big screen, there's plenty of options out there to ensure you get the best cinematic experience possible. If you're feeling extra, an inflatable screen is a quick and easy solution to get the perfect cinema set-up(they're also perfect for streaming sports matches!)

If the inflatable screen isn't for you, why not invest in a screen with a foldable stand, they're easy to assemble and store away afterwards, and have a stable frame to withstand any breeze.

For those looking for a more permanent screen, a pull-down projector screen is a great addition to your garden space. These can be installed on your fence and you simply pull down and stream a movie whenever you want that at home movie experience.

But don't worry if you're on a budget, you can create your own DIY screen with just a white bedsheet by pegging this on the washing line (or hanging on a wall),and weighing it down to the ground with some rocks or stones– it's a great money saving hack for movie night.

Next up is the projector and there's plenty of options out there to perfect your movie night, no matter how tech savvy or whatever your budget might be. Most projectors allow for a HDMI connection through a laptop or USB or you can even choose a smartphone projector which allows you to simply stream from your phone to the big screen.

If you're wanting to upgrade the sound of your outdoor movie night, make sure you get some additional speakers you can plug in and place around your garden, just make sure these are positioned towards the audience for the best audio.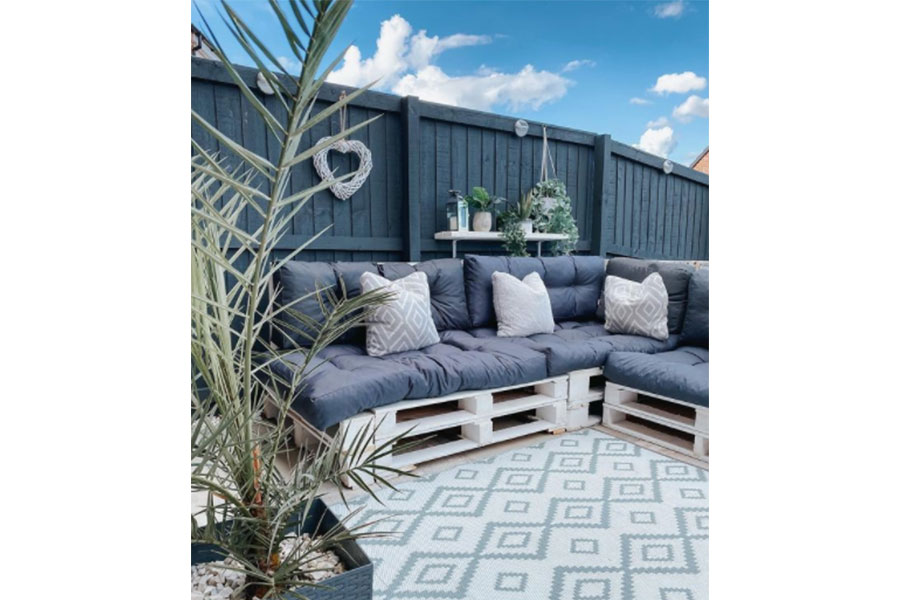 The Cosy set up
Now for the fun part, transforming your garden into a cosy and comfortable set-up to get that immersive cinema experience. Firstly, if you have garden furniture already, pick the perfect spot to set this up in front of the big screen and just add in some comfy cushions and throws - and don't forget the lighting for when it gets dark. This could simply be a string of fairy lights or some solar lights around the garden.

Don't worry if you don't yet have any garden furniture, you can create a cosy set up on the grass with duvets, cushions and blankets – just try not to fall asleep 10 minutes into the film!

It's not a cinema experience without the snacks so stock up on your favourite treats before your movie night, create a picnic to perfect the full experience – yes this means popcorn, nachos, ice cream, and lots of chocolate!

Finally, the last (and most difficult) task is deciding on what movie to watch, will it be the latest release you haven't watched yet or an all-time family favourite? We'll leave that decision to you!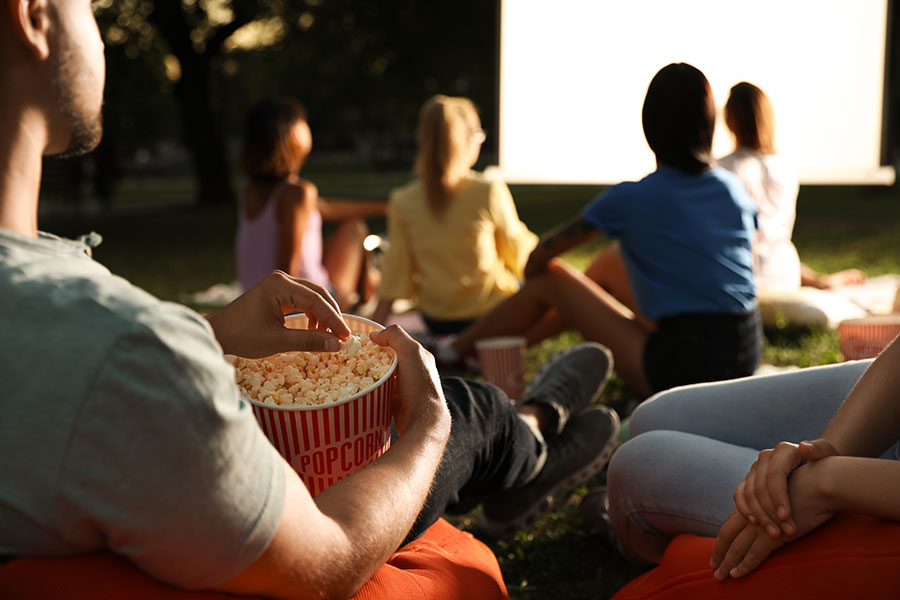 If you've created your own cosy movie night in your garden, show us your set ups by tagging us in your posts and use the hashtag #KeepmoatHomes.