Creating A Sublime Staycation At Home This Summer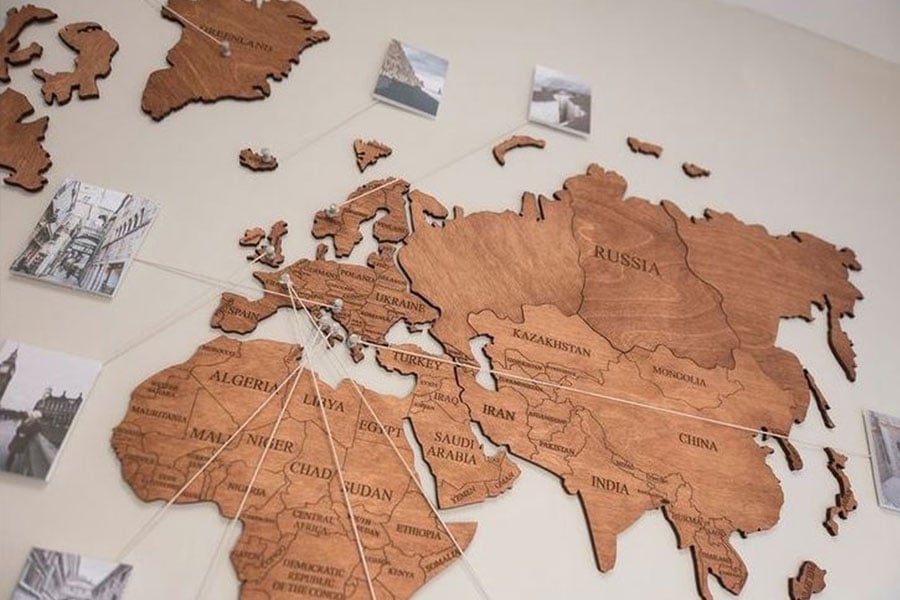 We appreciate it's becoming increasingly harder to make home feel like a relaxing escape, especially as our lives become busier by the day, but with a little creative thinking, you could curb those holiday blues and turn your home into a vacation retreat. From splashing by the pool to finding your zen, we've shared a handful of ideas for an indulgent holistay which are guaranteed to ensure you won't wish you were anywhere else!
Bring in the beach vibes
Nothing beats the warm salty breeze and ocean sea views, but if you can't head to the beach right now, bring the rush of the ocean into your home. Blue hues instantly feel coastal, and by focusing on turquoise, teal and aqua colours, set against a light and airy backdrop, you can really channel the coastal chic vibes in your home.

Anchor your room with a natural fibre rug and some rustic wood furniture, mixed with some tropical florals and add some seashells and coral accessories to really transport you to distant shores.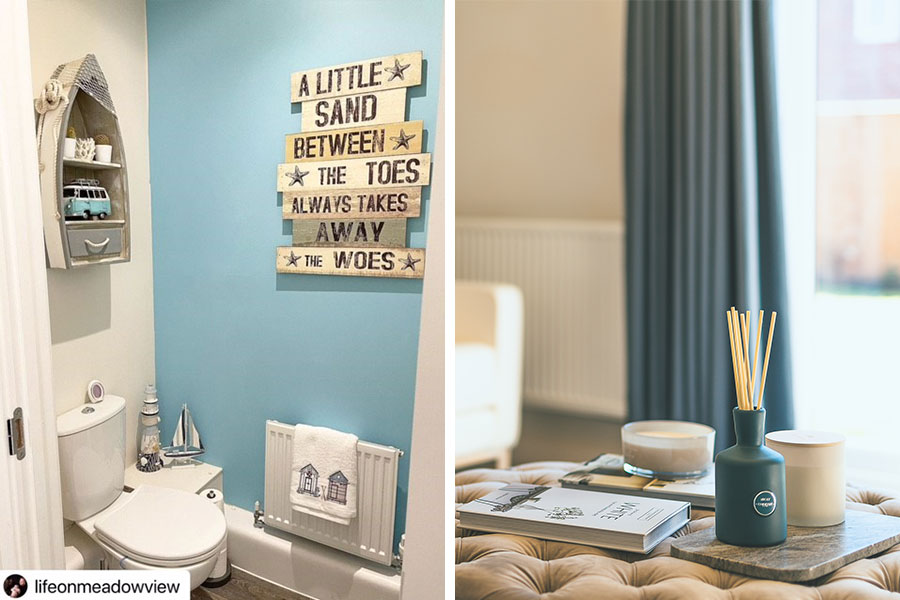 Get the five-star treatment
If you're craving a luxury night away, you can check-into your own luxury hotel room at home. Give your bedroom a mini-makeover and set the scene with luxurious white cotton sheets, a plush duvet, and an array of cushions – and don't forget to do the pillow chop! Complete the ultimate hotel experience and re-create the classic turndown service with a small chocolate on the pillow and towel art at the end of the bed. We bet you will be counting down the minutes until you can dive straight into bed for a blissful night's sleep.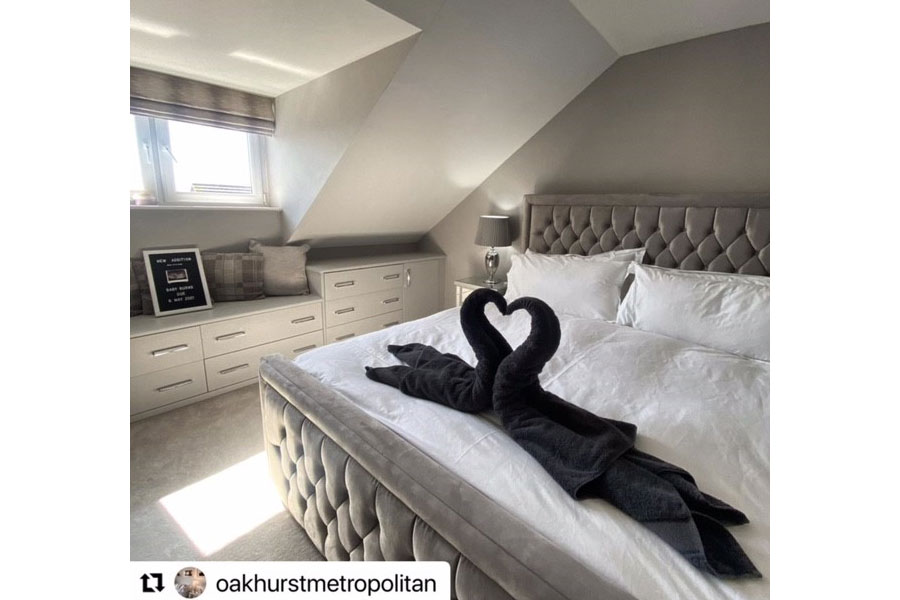 Go all-inclusive
If your usual holiday routine consists of popping to the bar for a refreshment, why not channel up the tropics with your own bar at home? For those looking for the ultimate Caribbean vibes, a tiki bar is great addition – there's an array of ready-made designs you can purchase, or you could have a go at making your own. However, don't forget the music – whether reggae is your holiday vibe or deep house music, have this playing through some speakers, a laptop or your phone in the background and then all that's left to do is pull up a chair and indulge in a cocktail or two.

If the weather isn't cracking, a kitchen island or breakfast bar is a perfect substitute and can easily transform into a hotel bar – simply clean the surface, add some bar stools and stock up on the drinks!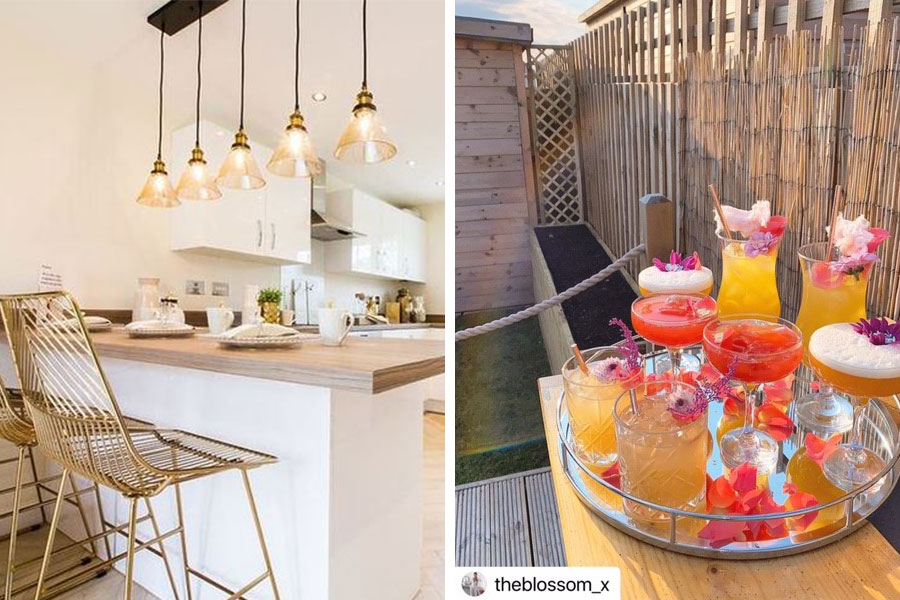 Find your zen
If a lush yoga retreat in a faraway location is high on your vacation list, you can bring this vibe to your own abode. To create a dedicated zone in your home for some gentle exercise, simply infuse some ice water with citrus fruits and some cucumber slices, grab some candles and some indoor plants, roll out the yoga mat and tune into an online class – and before you know it you'll be winding down in downward dog.
Make a splash by the pool
No holiday retreat is complete without a pool – and in our case a hot tub. It's the perfect way to unwind and if the weather is quite warm, you could turn down the heat slightly and create your very own heated paddling pool. Don't forget to purchase some inflatable drink holders so you can sip your tipple whilst you indulge in the bubbles – and make sure you have a sun lounger close by to relax and dry off on afterwards – it's a key holiday staple!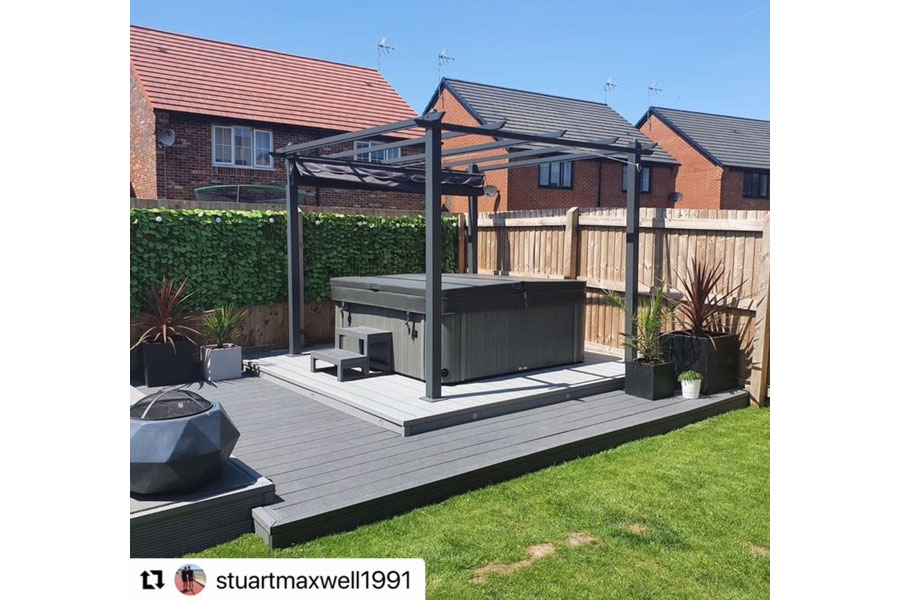 Create a cosy retreat
Vacations are all about relaxing and rejuvenating so why not transform a corner of your home or garden into a peaceful resort-style oasis. Fill the space with indulgent furnishings; from cushions, throws, candles and flowers, and pop a small table nearby so you can keep the snacks and drinks to hand - and I'm sure if you ask nicely, you could ask your partner to keep you replenished, or have some little waiters on standby.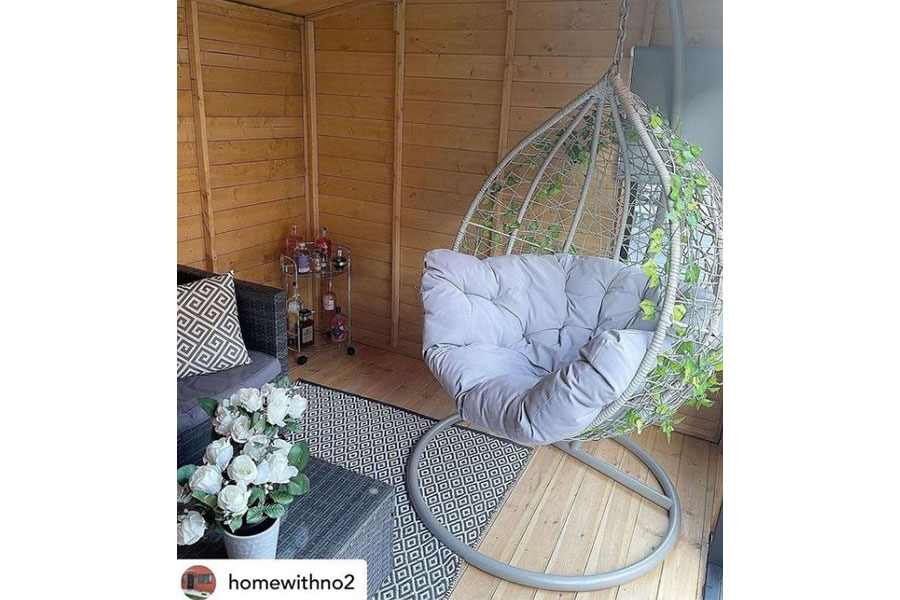 Have a spa day
A must for a relaxing getaway is a spa day so why not create a tranquil sanctuary in your own home? Light some candles, grab a couple of face masks, kick back in a hot, bubble-filled bath and give yourself a little time to rejuvenate. On vacation, we spend most of our time doing what we enjoy and having some time to ourselves, so for the ultimate experience, pop on a luxurious bathrobe and some cotton slippers and spend most of the day chilling – you never know, the home spa may become a new weekly tradition.
Let us know how your creating the ultimate holiday at home experience by tagging us on social or using the hashtag #keepmoathomes.