Interior design
29/04/2022
Clever and effective ways to enhance your home using mirrors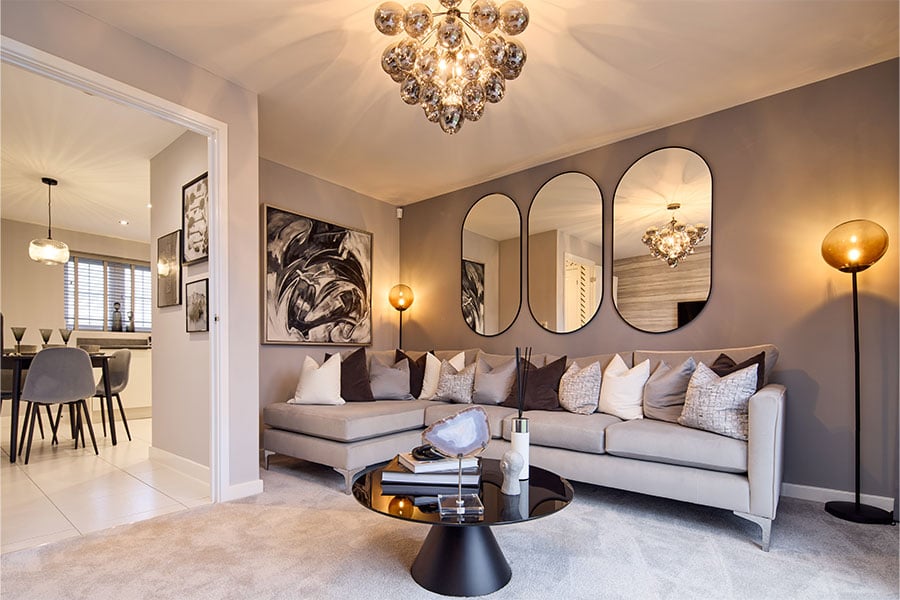 Sometimes you might feel as if your home is a little drab, dull, and uninspiring, leaving you in an interior design rut – but we have a quick and easy solution! Mirrors, when used effectively, can transform your home and make rooms look bigger and brighter.
As well as having more practical uses, mirrors are a great way of breathing new life into any room. With clever and careful placement, you can use them to reflect some well-needed natural light and create a focal point on a feature wall to showcase your own personal style.
With hundreds of different sizes and styles on the market, there's a mirror to suit every taste, room, and budget! Read on to unlock the clever ways that you can enhance any room using mirrors.
Maximise Natural Light by Placing Mirrors Opposite Windows
Lighting is key to keeping a room looking fresh and bright, and the more natural light the better, to achieve a warm, inviting feel whilst creating an optical illusion of a larger room.
Placing mirrors opposite windows is especially handy for when you want to increase the natural light in a small living room or dark dining room, as it not only echoes the natural light, but also helps to bring the outdoors in, which can elevate your mood.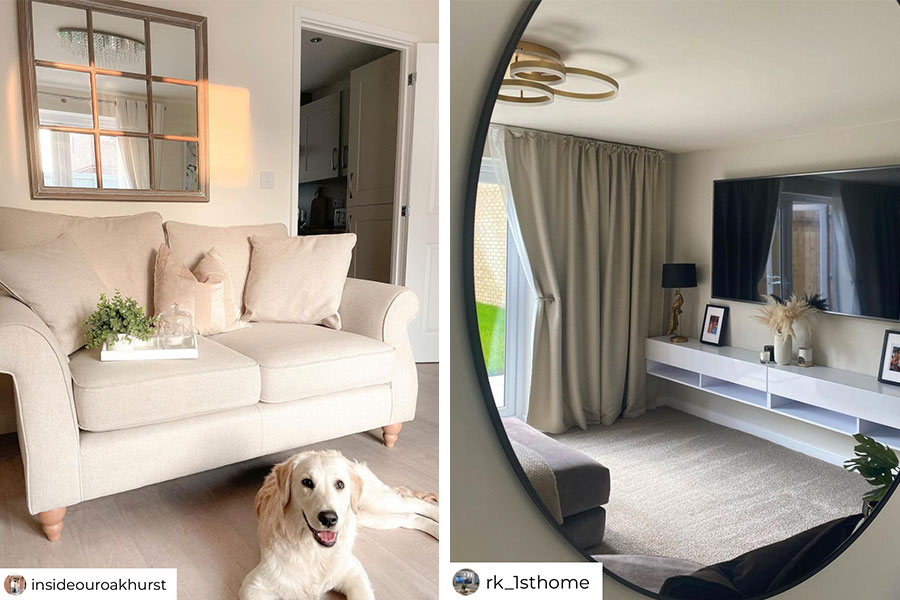 Highlight the Hallway
Hallways and stairwells tend to be the narrowest, darkest part of the house and can feel cramped.
But by simply placing a mirror at the bottom of the stairs or on a hallway wall at a convenient and effective height, you can make the space feel airy and open, as well as providing a handy outfit checkpoint right before you head out of the door!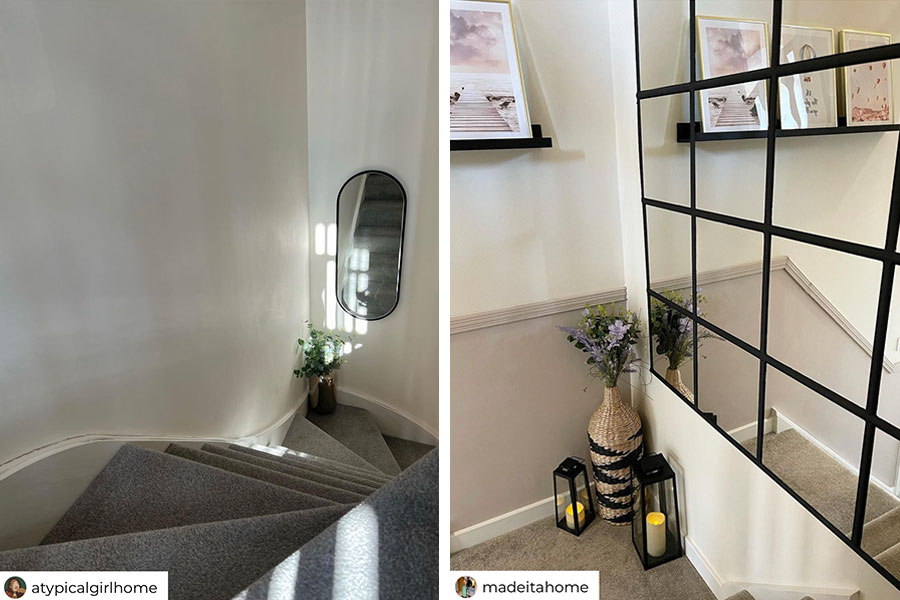 Choose Mirrored Finishes on Furniture for a Luxurious Look
Mirrors aren't limited to your walls, look for mirrored finishes on furniture or accessories to accent your décor for a glamourous feel.
But be sure to be selective with your choices and don't go overboard – this look can easily become tacky rather than sophisticated if overdone!
Check out the subtle, yet effective ways our customers have achieved this style beautifully in the images below.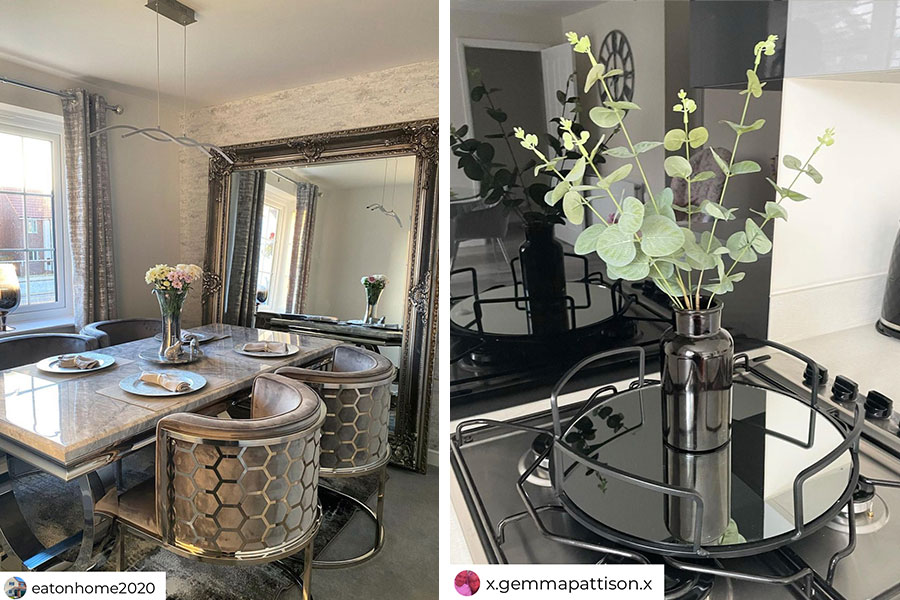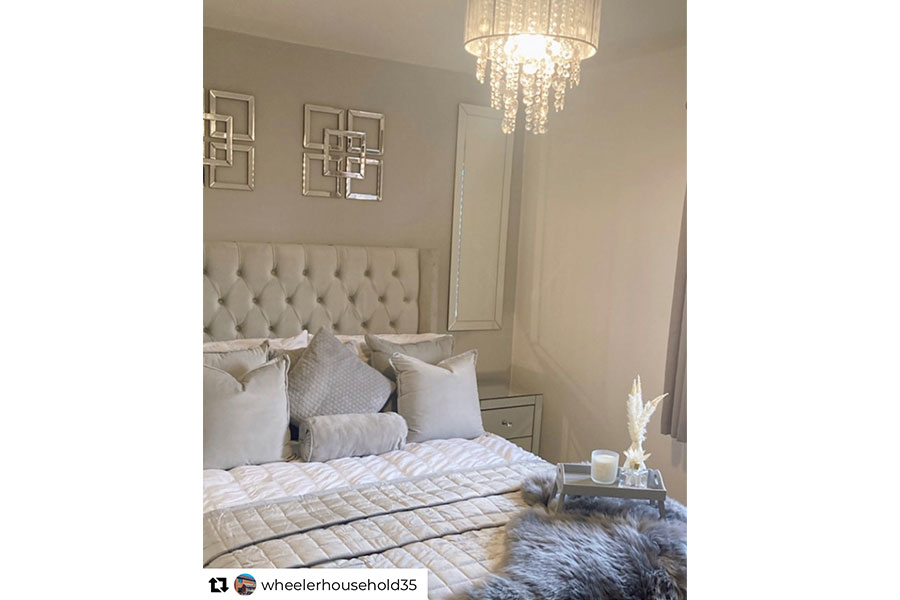 Create a Mirror Wall for Maximum Effect
For the ultimate wow factor, create a mirror wall from ceiling to floor, perfect for closets, dressing rooms and the odd "outfit of the day" mirror selfie!
These can be easily installed over built-in-wardrobes, or if you're a dab hand at DIY you can install your own sleek panel mirror by stacking low-cost frames from Ikea and sticking them to your walls for a chic and industrial look.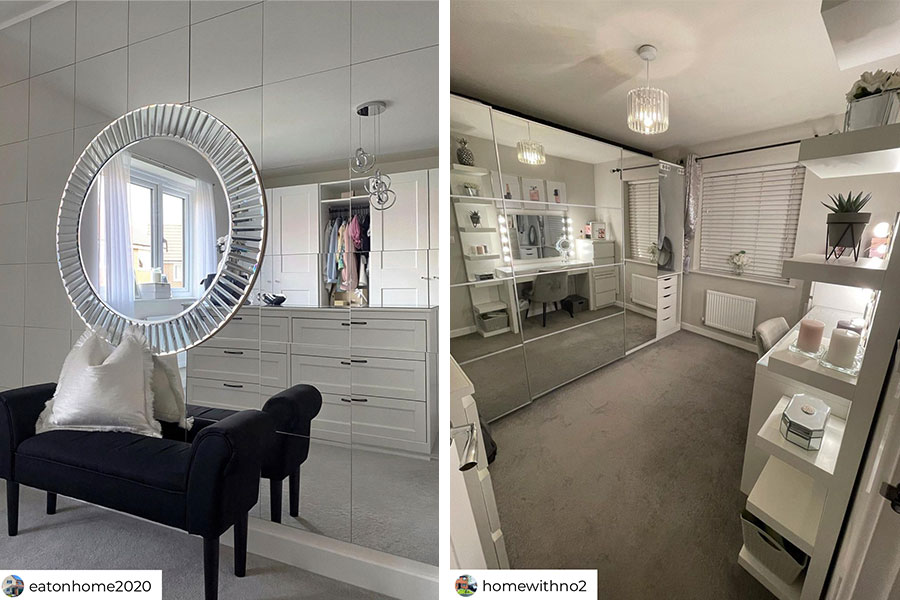 Want to be featured in future blogs or on our Instagram page? Simply share images of your interiors with us on Instagram by tagging @KeepmoatHomes in your posts and using the hashtag #KeepmoatHomes.