Interior design
10/12/2021
Christmas gift ideas for those who love interior design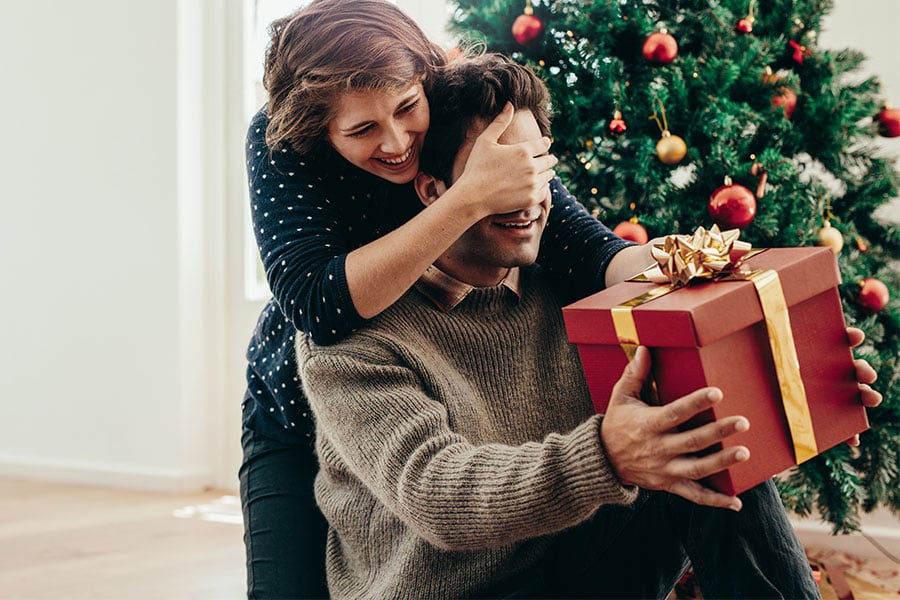 Buying Christmas gifts and figuring out the perfect present for your loved ones can be challenging, especially if those you're buying for have a particular set taste. If you know someone who's a feng shui master, is interior design obsessed, has a separate Instagram for their home, or just loves redecorating, then we have the perfect gift guide for you.
Vase
Using a centre piece vase can bring the perfect finishing touch to any room. We have seen a big trend this year of using unique and different vases, with asymmetrical shapes, donut shapes, and even body shapes rising in popularity.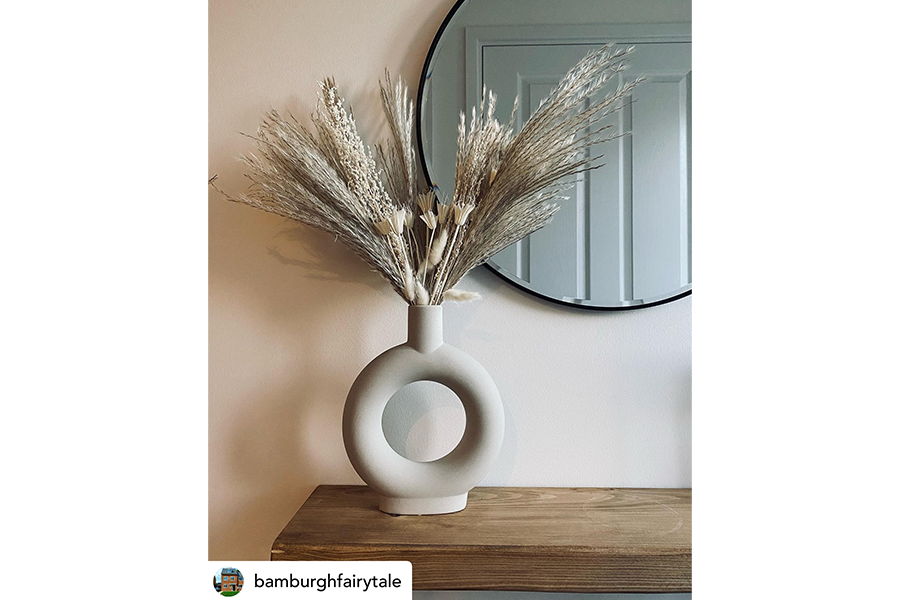 For presents, it's best to stick with neutral colours, as these suit any style of décor. For a vintage feel, choose a classic glass vase which will look beautiful and retro in a room with lots of light – especially when it features lots of colourful flowers.
For something a little bit different, and for those with particularly style-conscious friends, look for a silhouette wire vase. If you do decide to get a vase as a gift, don't forget to add some on trend pampas to your gift package for a stunning display once opened.
Pantone Mug
One of the most anticipated events of an interior design lover's year is the Pantone Colour of the Year announcement, and they now sell mugs with these colours on! In addition, Pantone also has drinks bottles, espresso cups and pencil pots, all for under £20. Browse the selection here.
Bath caddy
If the person you're buying for loves to soak in the bath, then they'll most likely want a picture-perfect view while they do so. A bath tray can add an expensive feel to the bathroom, as you can add candles and put fancy soaps on display. They can also be extremely practical for those who love to binge watch the latest Netflix series while they're submerged in bubbles.
There are many different styles of these, so try and take into account the person's bathroom and colour scheme. Try a black wire caddy for those who have lots of toiletries and need extra storage and a simple wooden one for book worms or those who have lots of candles. For those who love to watch their favourite TV show in the bath, go with an all singing, all dancing tray accustomed with a tablet slot and wine glass holder.
Candles and diffusers
Body shapes have not only taken over the vase industry, but we have also seen a lot of body shape and bubble candles featuring on Instagram this year. Candles have recently turned into stylish ornaments, with many opting for aesthetic candles that come in elegant shapes and colours to match interior décor. Get influencer worthy neutral toned candles, in body, building, cloud and classic shapes from La Neural Ltd.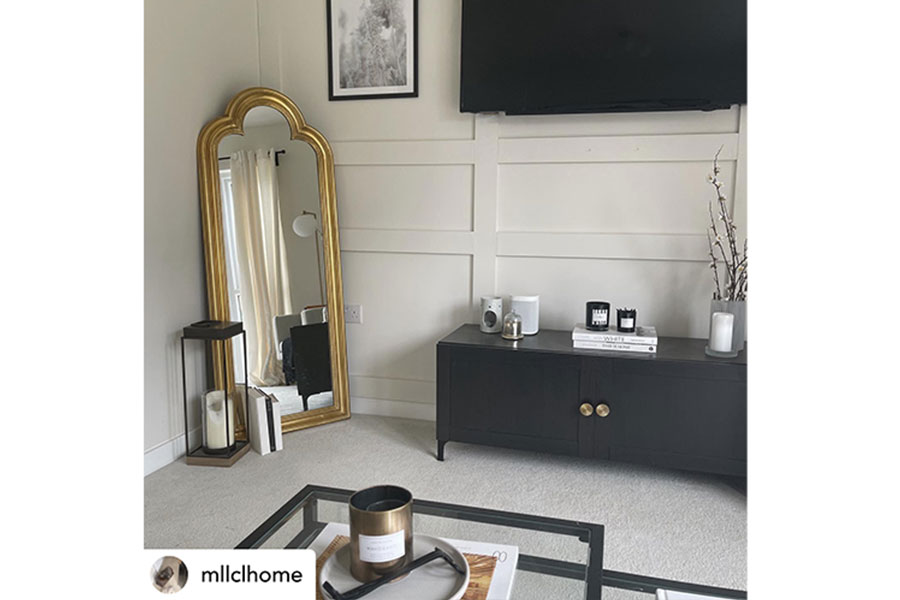 Everyone loves a scent diffuser, but to go one stylish step further, why not buy your loved one an electronic oil diffuser. Buy one in a minimalistic white style from The White Company, or try a more unique and sleek black diffuser from Neom.
Canlde/plant holders
Candle holders and plant pots can make beautiful display features in rooms such as the living room and bedroom. Cage designs are unique and stylish, and you can bet that the person you're giving the gift to won't get a duplicate under their Christmas tree. Shop a wire cage lantern from Dunelm, or a plant cage from Serax.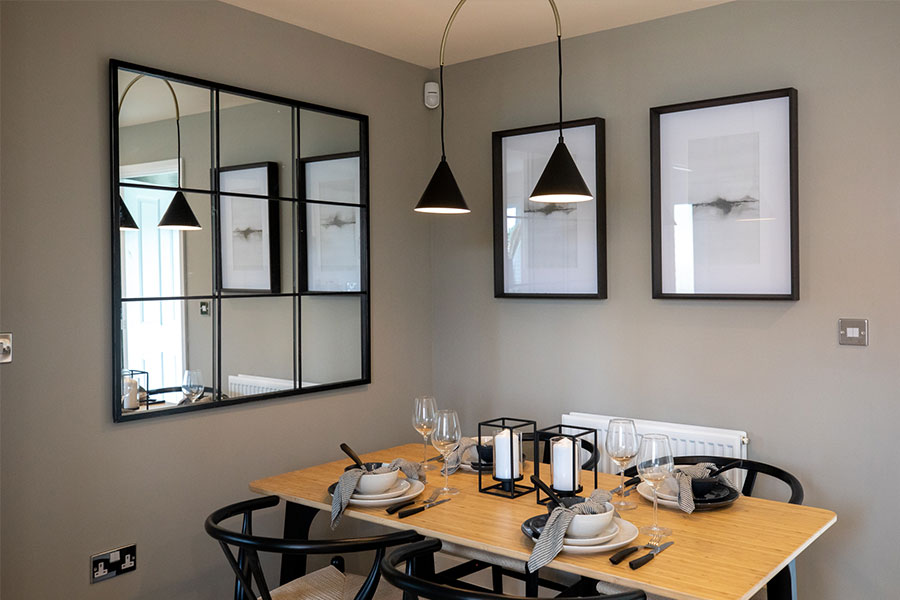 If your recipient likes their home décor more contemporary or retro, then consider ceramic holders. These can give a rustic feel and will look brilliant when paired with metallic and wooden décor. Discover gorgeous ceramic plant pots at Oliver Bonas.
For particularly elegant people, opt for gold with metal planters from Made, or view this golden octopus candle holder by Rocket StGeorge.
If you take inspiration from our gift guide, let us know by tagging @KeepmoatHomes in your posts and use the hashtag, #KeepmoatHomes.