Chinese New Year traditions we can all get behind to celebrate the Year of the Tiger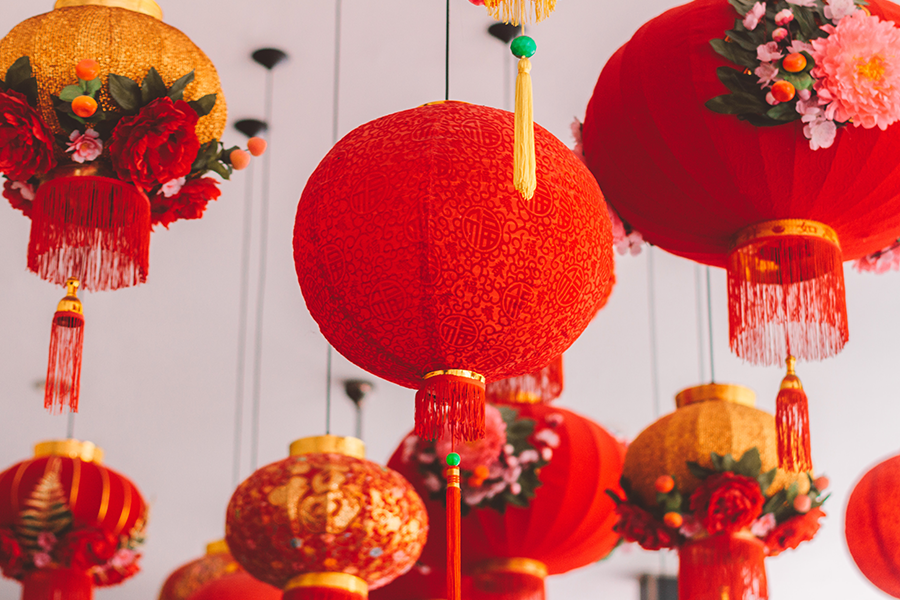 Chinese New Year is upon us, and this year we welcome the Year of the Tiger – a symbol of strength and braveness in the Chinese zodiac.
Chinese New Year, or the Lunar New Year, marks the beginning of a new lunar cycle and is a time of gathering loved ones, sharing lucky tokens, and enjoying festive treats.
There are several traditions and rituals that people around the world follow to celebrate the bringing of the new lunar year, and here we've listed a few ways that you can celebrate the Year of the Tiger in the comfort of your own home.
Freshen up and get rid of bad luck
Traditionally, in the days leading up to Chinese New Year the home is cleaned from top to bottom as a way of washing away the bad luck from the past year and preparing for a fresh start.
It's also a great time to clear out wardrobes, cupboards and especially that one drawer that lay stagnant with bits and bobs you don't need. Marie Kondo is a pro-organiser whose tried and tested 'KonMari' method, is a great way to help you get started and begin the Year of the Tiger with a clean slate.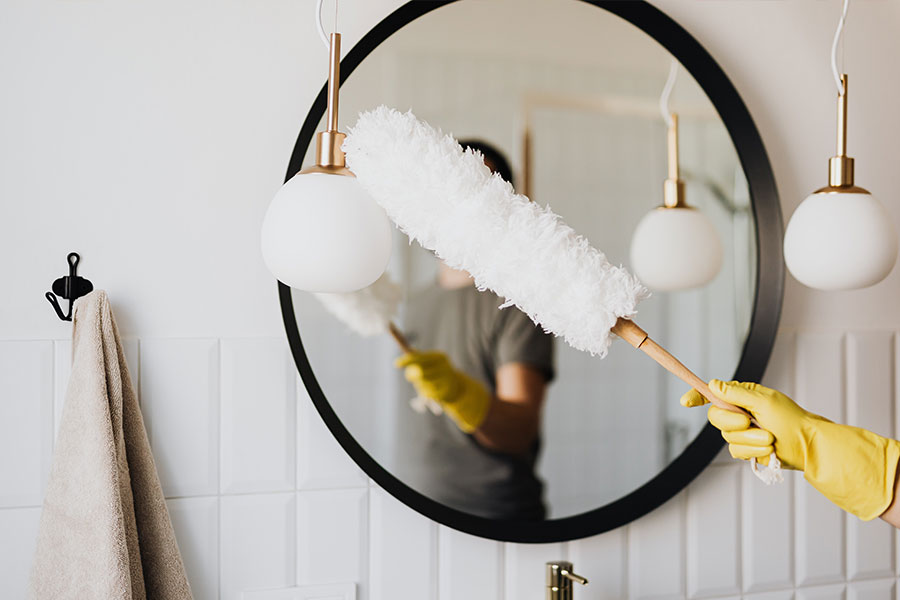 Add a splash of colour for good fortune
Adorn your home with red, the colour of wealth and good fortune. Around the festive season you'll often find homes dotted with scarlet decorations, such as lanterns which are often seen hanging in the front door to drive away bad luck.
Chinese New Year is also a celebration of the coming of spring, and homes are decorated with fresh flowers and fruit as a symbol of new life. You can brighten up your home by adding blooming flowers such as orchids and peonies, which are not only considered lucky but symbolise wishes for a prosperous new year ahead.
Enjoy a festive feast with loved ones
No Chinese New Year celebration would be complete without a festive spread, as well as family and friends to enjoy it with. Typically, a large meal is served on the eve and is thought to bring good luck for the coming year.
Common food served during the holidays include dumplings, fish, spring rolls and noodles, which all hold a symbolic meaning during the 16-day festival. Treats such as mandarin oranges and candied fruits are also displayed or gifted to loved ones as promises of luck and prosperity.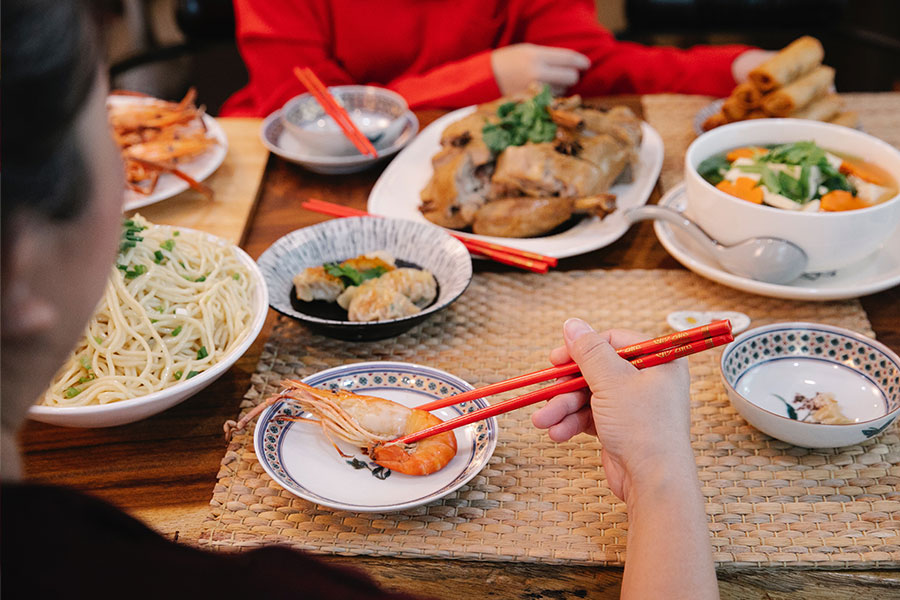 If you're looking for a little inspiration to perfect a festive chow down, check out this recipe for Cheesy Shrimp Baked Spring Rolls.
Share the wealth
Sharing tokens of wealth is a common custom during the Chinese New Year celebrations, especially red envelopes, known as "hóng bāo", filled with money gifted to loved ones.
These beautifully decorated little red envelopes are one of the holidays' longest standing traditions as a way of sharing good luck and blessings.
They do come with a set of rules to bear in mind, such as: they should always be given and received with both hands and should never be opened in the presence of the gifter!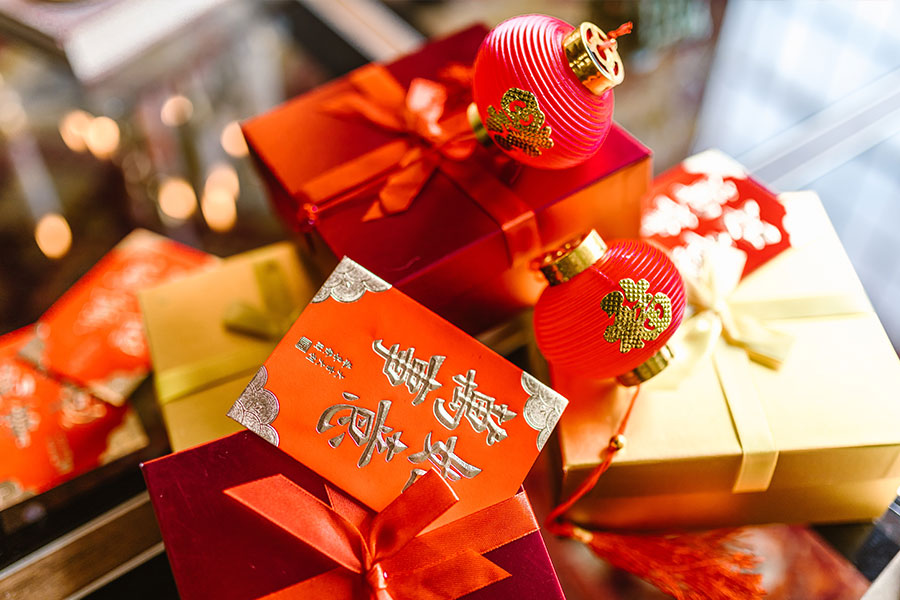 Are you celebrating the New Year of the Tiger? Tag us in your snaps of your celebrations by tagging us on social or using the hashtag #KeepmoatHomes