Interior design
01/04/2022
Bringing floral patterns into your home in style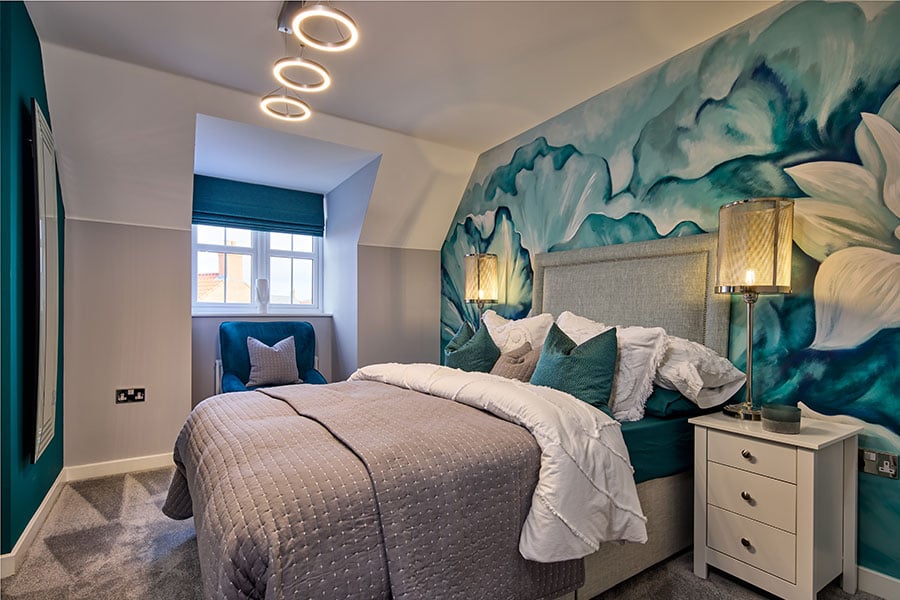 Floral interiors can often be seen as dated, but there are many ways to bring vibrant flower patterns into your home in a more modern way. Decorating your home with florals can be a scary task because there is such a huge range of styles and designs to choose from, but we have you covered. From wallpaper to furniture, check out our tips on how to use these designs in your home for a truly stylish interior.
Abstract Designs
When you think of florals you may think of older homes that have lots of different patterns, featuring small flowers that look and feel aged. If you go for a more abstract design your interiors can instantly feel more modern.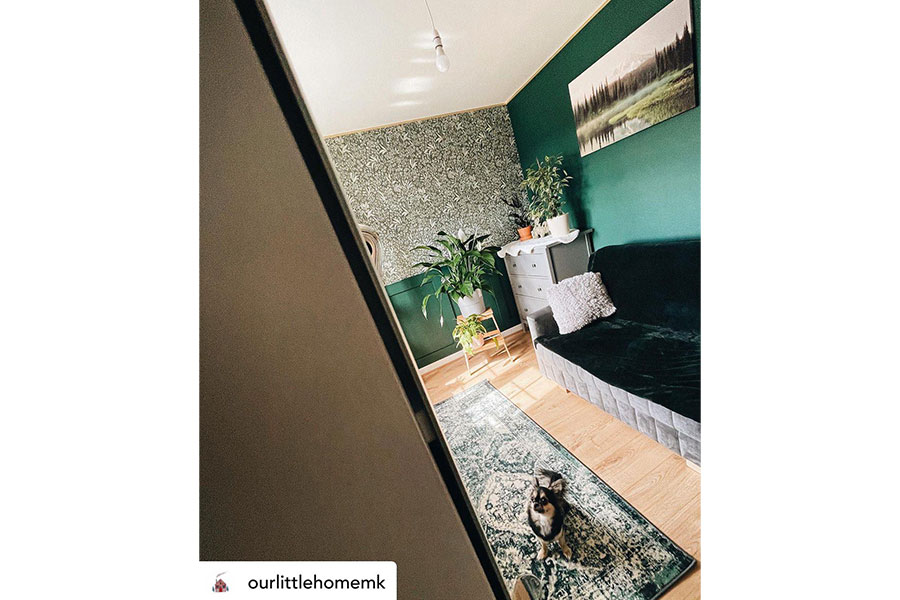 Choosing patterns that focus more on the leaves and other abstract details of a flower, rather than bright or detailed blooms, can also give a more masculine or neutral feel if you don't want décor that's too feminine or over the top. You could also opt for floral prints that look hand painted, which can bring a classy vibe and make things like headboards and furniture look expensive and luxurious.
Feature Walls
Choosing a floral wallpaper can make a space really stand out, but keeping to one wall will make sure that any patterns don't overpower the room or make it look over the top. Choosing a wallpaper with large or oversized flowers can also make the pattern seem less busy and more delicate.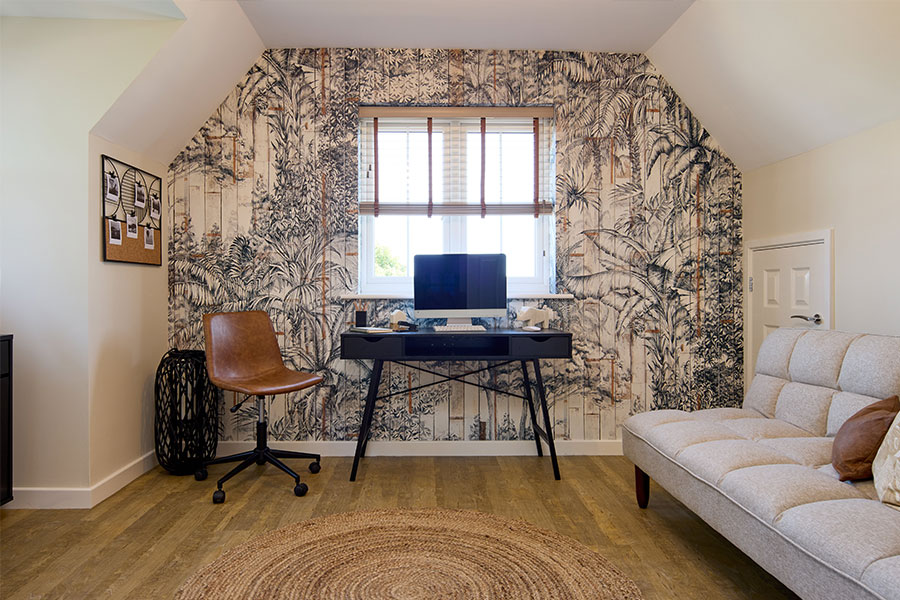 If you choose to use florals in your home this way, make sure the rest of your décor is plain, with soft or neutral colours so that the rest of the room complements the flowers and makes them the focus point. Subtly colour matching smaller furnishings or decorations to the wallpaper, such as cushions, throws or a rug will really tie everything together, making the whole room look elegant and well thought out.
Match patterns
Using furnishings and accessories is a wonderful way of incorporating florals into your home, without the commitment and pressure. It can also be a subtle method of decorating if you like a more minimal interior style. Matching one pattern for soft furnishings such as the curtains and cushions, can create a cohesive look, especially if it's used against a more neutral colour scheme.
Other ideas for matching patterns could be rugs, blankets, tablecloths, vases, lamps and other decorations. Anything unexpected that has been matched in the same pattern can surprise guests and create a cute and unique theme for your home. If you go down this route of using flowers in your house, choosing a pattern with smaller flowers or lighter colours will keep your interiors looking on trend and classy.
Artwork
If you aren't as confident with styling, can't choose the right patterns, or just prefer to keep your décor plain, going for a floral artwork can look great and give any room a beautiful centrepiece. You could even find a framed mirror made up of bronze or gold flowers for a discreet but impressive floral look.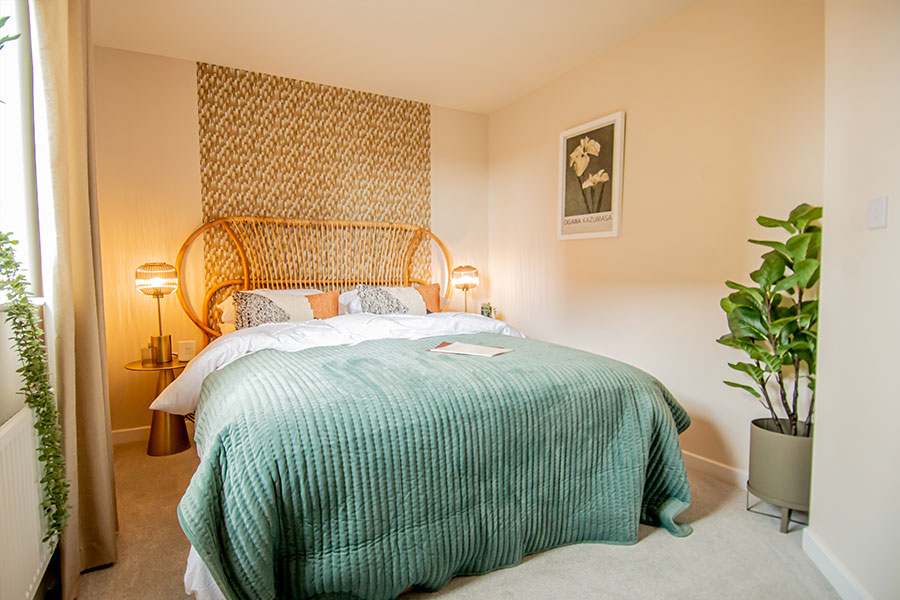 Whether choosing a framed painting or canvas, or something more dramatic like a large ornament, make sure that the floral pattern goes with the rest of your décor and colour theme. Having bold flowers set against a plain white or black background can ensure your space doesn't feel overly girly or childish.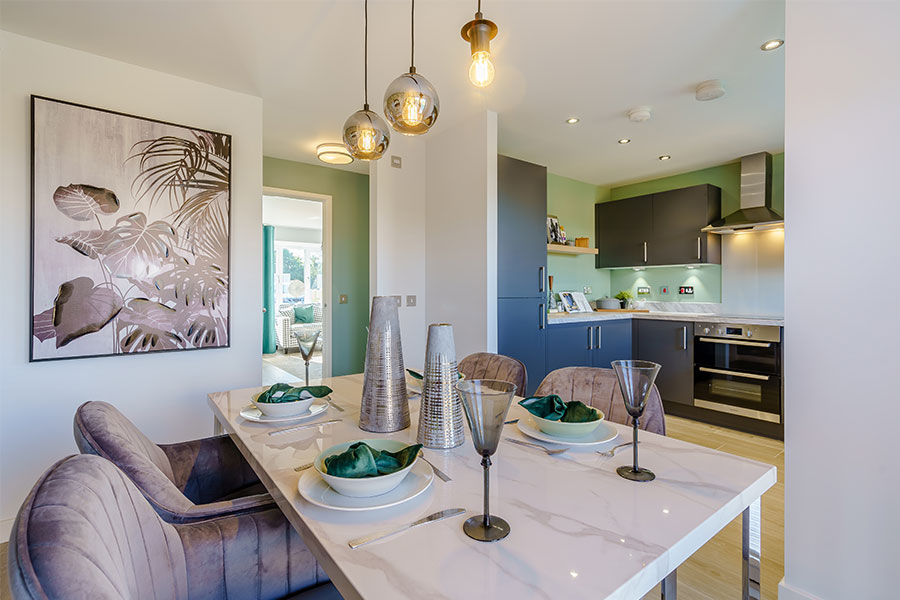 Mix in other Patterns
If using florals within your furnishings, mixing in other patterns such as animal print or geometric style patterns can bring a quirky and contemporary feel, and if done well will make your home look extremely well put together.
Using strong and masculine geometric prints can nicely contrast a more feminine floral print, and these can complement each other well if included cleverly in a room.
Create a statement piece
Having a piece of statement furniture can really make a room pop, and if you choose an intricate or botanical print for your sofa, armchairs, rug or headboard, it can bring a regal feel to your home. Choose a bold colour for your furniture and match it with beige, off-white or cream walls and carpets, or even a wooden floor to make it stand out and ensure it doesn't feel like outdated.
Include gold or silver accents and ornaments to really bring the royal feeling to the room, and make sure the rest of your decorations match your statement piece perfectly.
If you have any pro tips on styling your home with florals, share images of your interiors with us on Instagram by tagging @KeepmoatHomes in your posts and using the hashtag #KeepmoatHomes.