Bee Kind – 5 Simple Ways You Can Help Save The Bees In Your Garden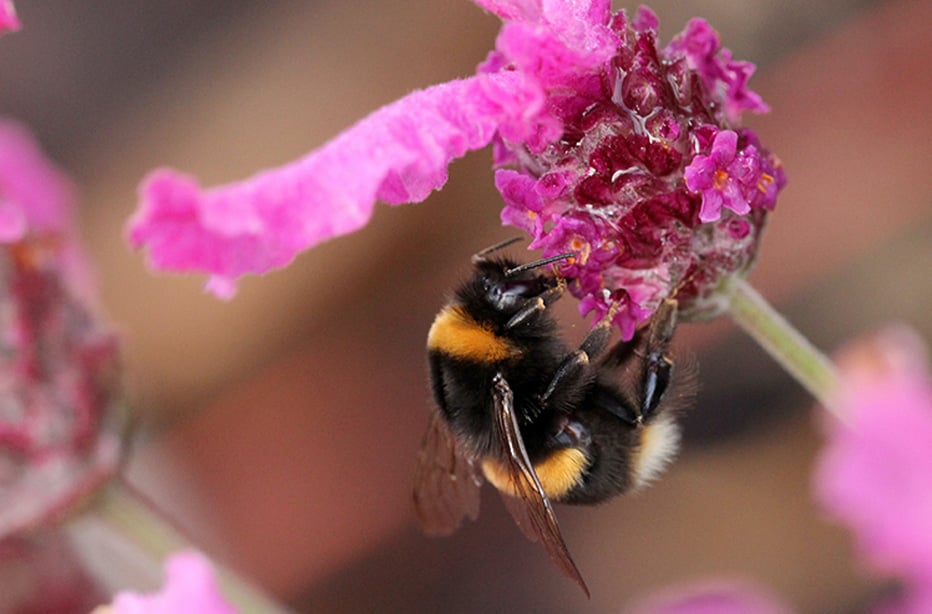 Now that the weather is perking up and spring has sprung, you're probably spending more time in your garden, sprucing up your borders, introducing a little extra colour, or creating a relaxing seating or bar space in preparation for the summer - but have you ever considered making your garden more bee-friendly and the benefits that this could bring?

Bees are more important to our environment and ecosystems than we realise and they're currently in danger of extinction, so why not consider making a few simple changes to help attract bees for all the right reasons? See below for some easy things you can do in your garden space to make it more accommodating for our buzzing buddies.
Add some accommodating plants
Bees provide us with an invaluable service by pollenating the plants that we grow, and in return we can choose plants rich in pollen and nectar to attract them. Perennial plants are great, but don't discount flowering annuals, shrubs and trees.

Remember to plant throughout the seasons for a year-round habitat and keep the species as local as possible. Daffodils will flower in spring, in summer you could try 'woolly' plants like lavender and foxgloves, in autumn you could try dahlias and in winter, plant snowdrops and crocuses to keep your garden abuzz.
Experiment with some fruit and veg
If you're thinking of growing fruit and vegetables, these will also need pollenating and will therefore attract our black and yellow pals. By providing sources of nectar and pollen for them, you'll benefit from a more abundant fruit and veg yield, but make sure you don't use pesticides as these will drive the bees away.

Avoid leafy vegetables as these don't need help from bees at all, it's all about the flowers. Courgettes, tomatoes, onions and kale are all plants that will benefit from bee pollination, as well as apple and pear trees, root vegetables like carrots and turnips and berries.
Create a bee hotel
A bee hotel is a great way to boost bee diversity in your garden and a place where solitary bees will come to lay their eggs. It makes the perfect nesting site for these non-aggressive bees that are highly unlikely to sting – so why not give them somewhere nice to come and visit?

You'll need to start with a wooden box and fill it with a range of dried hollow stems and garden material such as bamboo and sunflower stalks. Always position in full sun and be sure to take it down every autumn and store it in a cool, dry place like your shed over the wetter months. Every spring, replace the stems with fresh ones and your bee hotel will be ready to go again!

Take a look at this step-by-step guide from Gardener's World for more information.
Let it grow!
As much as you might think you're doing the right thing for your garden by cutting the grass regularly, you could actually be deterring bees from coming to pollenate your garden. Grass provides shelter for bees so try to leave it a little longer between cuts if you can for more chance of a visit.

You might also want to relax on weeding as bees can't survive without access to a variety of pollen. As irritating as they can seem, weeds actually do a great job of supporting wildlife. Dandelions and clover provide vital pollen for them early in the season so if you can afford to, leave them a little corner of your garden to enjoy.
Bee friendly
As tempting as it can be to swat away bees when they come to visit, this will only detract them from your garden and mean that they cannot carry out their important garden tasks.

Remember, if you have a seating or social area in your garden, try and place bee-attracting plant life at the opposite end so that you don't get in each other's way!


Let us know how you're welcoming the bees into your garden this National Gardening Week by tagging @KeepmoatHomes in your pics on Instagram!