Interior design
18/07/2023
Barbiecore: Creating a Subtle Barbie-Themed Interior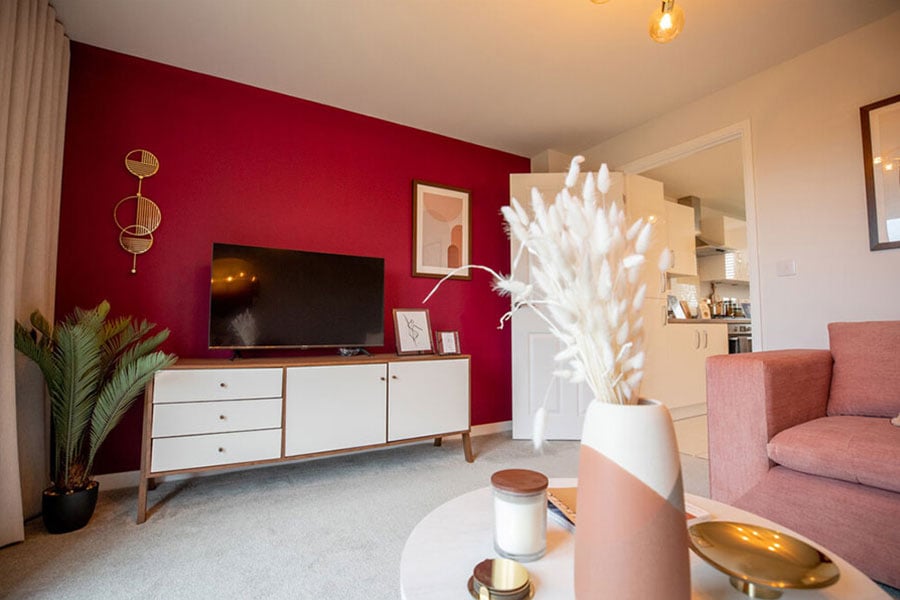 Barbie has been a beloved icon for generations, inspiring creativity and imagination. As the new Barbie film hits the big screen, there's no better time to be inspired and bring the magic of Barbie into your own home. Find out how you can subtly introduce a Barbie-theme into your home that captures the essence of the iconic character and immerses you in a world of glamour and fun.
Embrace the Colour Palette
Barbie is known for her vibrant and outgoing colour palette. Incorporate shades of pink, from soft pastels to bold fuchsias, as the primary colour in your Barbie-themed interior. Use it on walls, furniture, and accessories to create a cheerful and whimsical atmosphere. Complement the pink with accents of white, gold, or silver for a touch of elegance and sparkle.

Glamorous Furniture and Accessories
Choose furniture and accessories that display a sense of glamour and sophistication. Opt for statement pieces like a tufted pink sofa, a mirrored vanity table, or a set of pink curtains to match your décor. Incorporate elements of shimmer and shine, such as metallic accents, sequined cushions, or mirrored surfaces, to capture the Barbie aesthetic.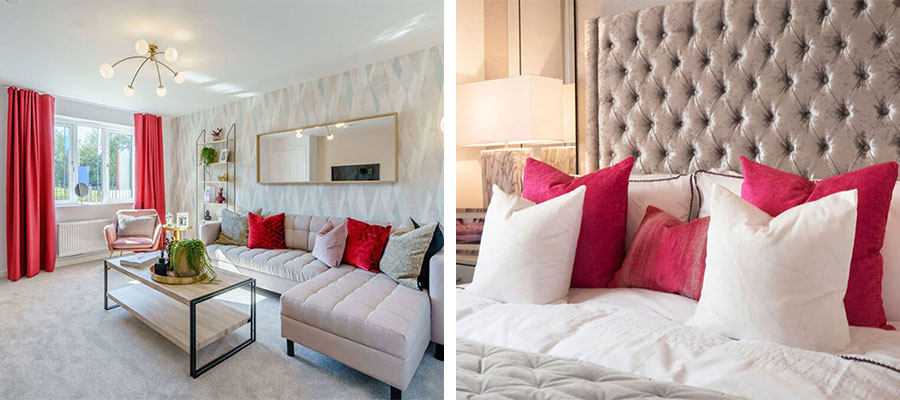 Barbie-Inspired Wall Art
Celebrate Barbie's iconic status through framed Barbie prints or a gallery wall showcasing fashion illustrations inspired by Barbie's style over the years. You can also display Barbie dolls in glass cases or on shelves as collector's items to finish the look. Alternatively, if you prefer a more minimalistic approach, you could source some abstract wall art or prints incorporating Barbie's vibrant colour palette.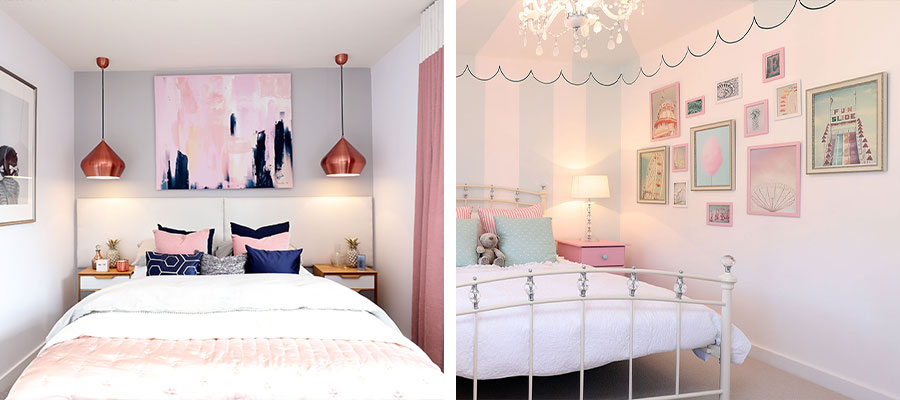 Fashionable Dressing Area
Create a dedicated dressing area reminiscent of Barbie's glamorous wardrobe. You can do this by including a full-length mirror and coupling this with Hollywood-style lighting for that red carpet feel. Install open wardrobes or clothing racks to show off your own fashion collection and display accessories like high heels, handbags, and jewellery in a visually appealing manner. As a bonus, incorporate a comfortable seating area or armchair where you can try on outfits and channel your inner fashionista, the choice is yours.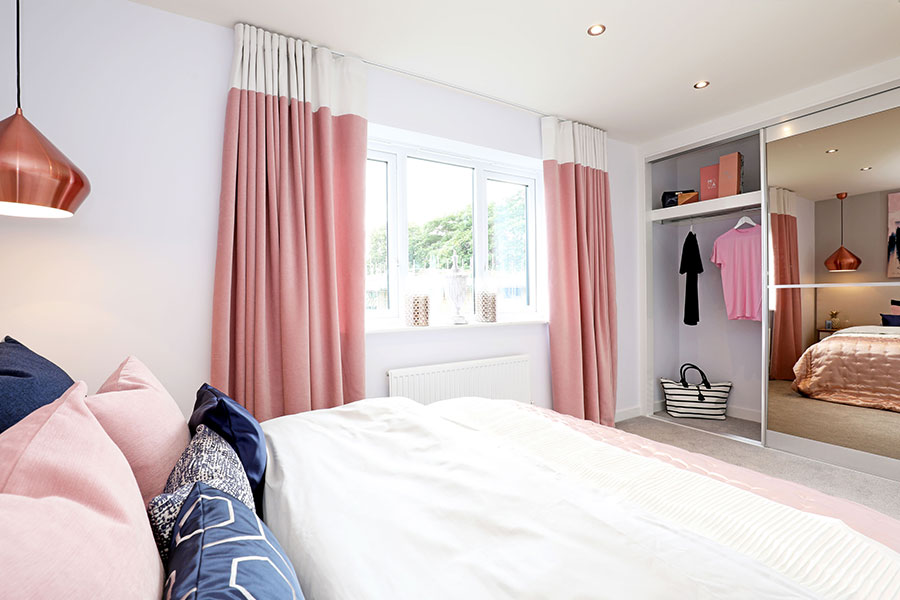 Playful Playroom or Creative Bedroom Space
If you have a designated playroom or wish to transform your child's bedroom into a Barbie-inspired haven, then look no further. Use Barbie-themed wall decals featuring Barbie's dream house or iconic logos. Include a Barbie dollhouse, a dress-up corner with a variety of costumes, and shelves filled with accessories. You can even set up a craft station for DIY projects such as designing clothes, for your child to plan their fashion empire!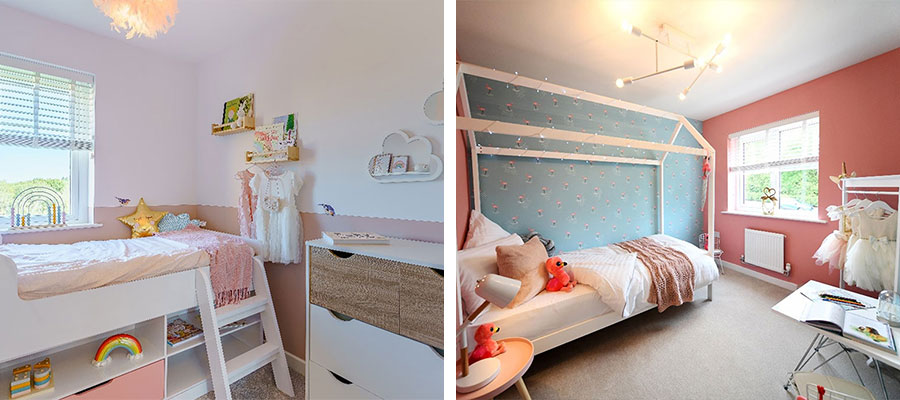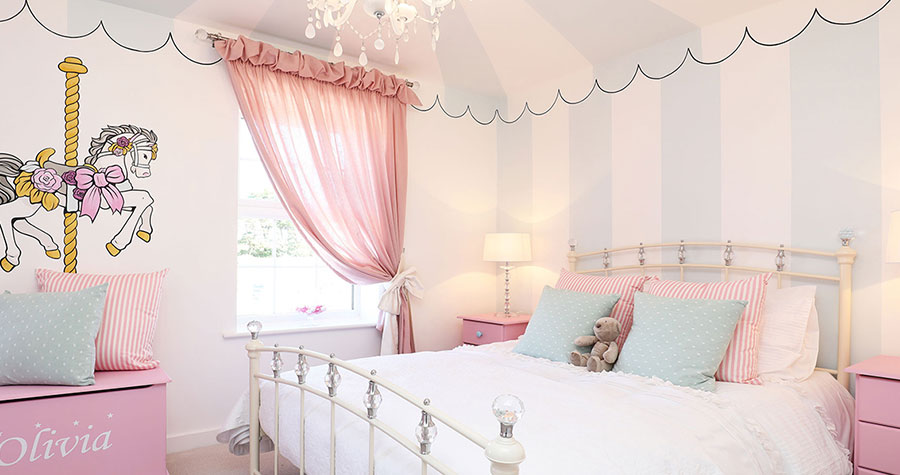 Embrace A Vibrant Entrance
There's no better time to channel your inner Barbie and make a bold statement with a pink front door. Just like Barbie's signature style, a pink front door exudes charm and elegance and sets the stage for a home that embraces a world of imagination and joy. Whether you opt for a soft pastel shade or a vibrant fuchsia hue, a pink front door is sure to make a lasting impression and create a delightful connection to the upcoming film. In addition, why not add a secondary splash of colour outdoors by planting some pink flowers in your garden like peonies and carnations.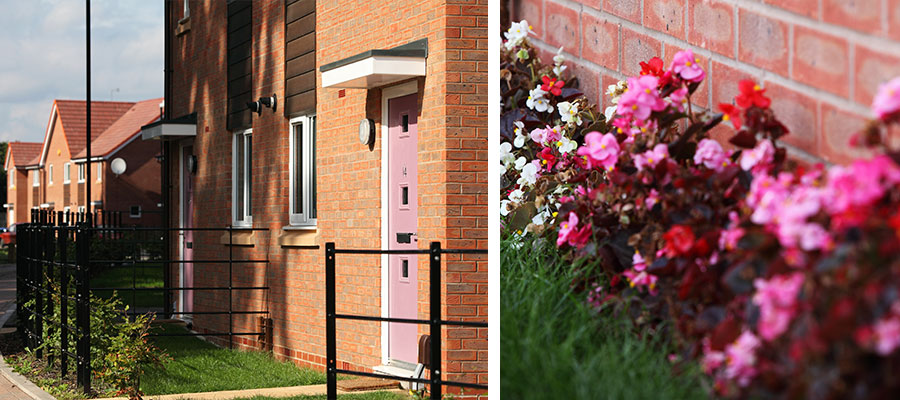 Whether it's a dressing area, playroom, bedroom, or living room, let your imagination run wild and create a Barbie-inspired interior that celebrates the magic of Barbie and brings joy to your home. If you have infused your home with playfulness associated with the iconic character, do share your photos with us on Instagram, tagging @KeepmoatHomes in your posts or using the hashtag #Keepmoat. We'd love to see them!