Apprenticeships – Developing Skills For Life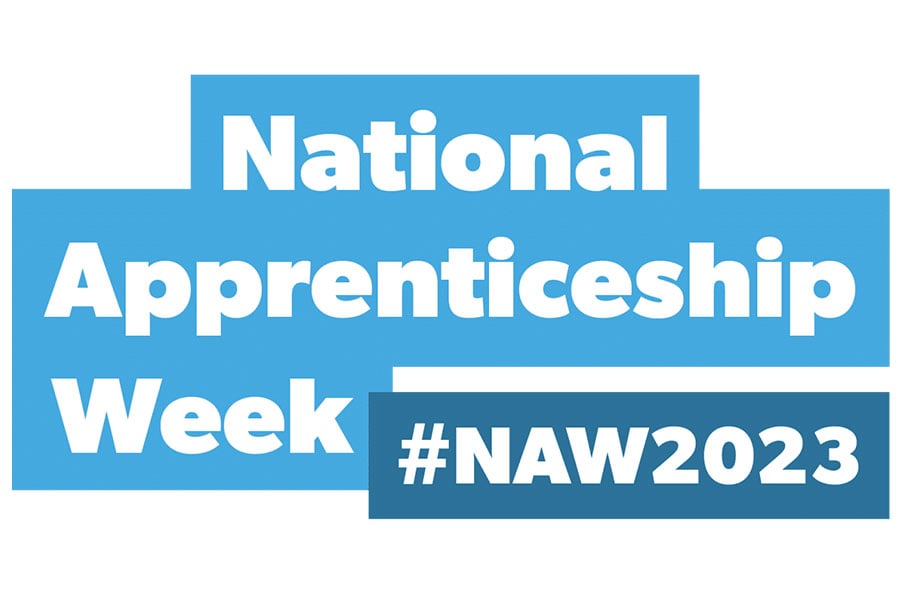 At Keepmoat, we pride ourselves on being a key employer of apprentices, graduates and those looking to level up in their career. Apprenticeships have been a key starting point for so many people within the construction industry, as it can equip you with the relevant hands-on skills and knowledge needed to kickstart and progress a homebuilding career.
We would like to take this opportunity to celebrate all the hard-working industry professionals in our teams across the country and highlight all their achievements, as well as the positive impact our various apprentice and trainee schemes make to communities and businesses in and around our developments.
Read on to find out more about all the ways we're supporting apprentices here at Keepmoat, as well as tips for those looking to undertake an apprenticeship.
Supporting young people in finding careers
We feel it's important to support young people looking to start their careers in the homebuilding industry by preparing them with the skills and experience necessary to get their foot in the door. Part of this preparation includes instilling the key values we prioritise in each person looking to start their career with us, these values include.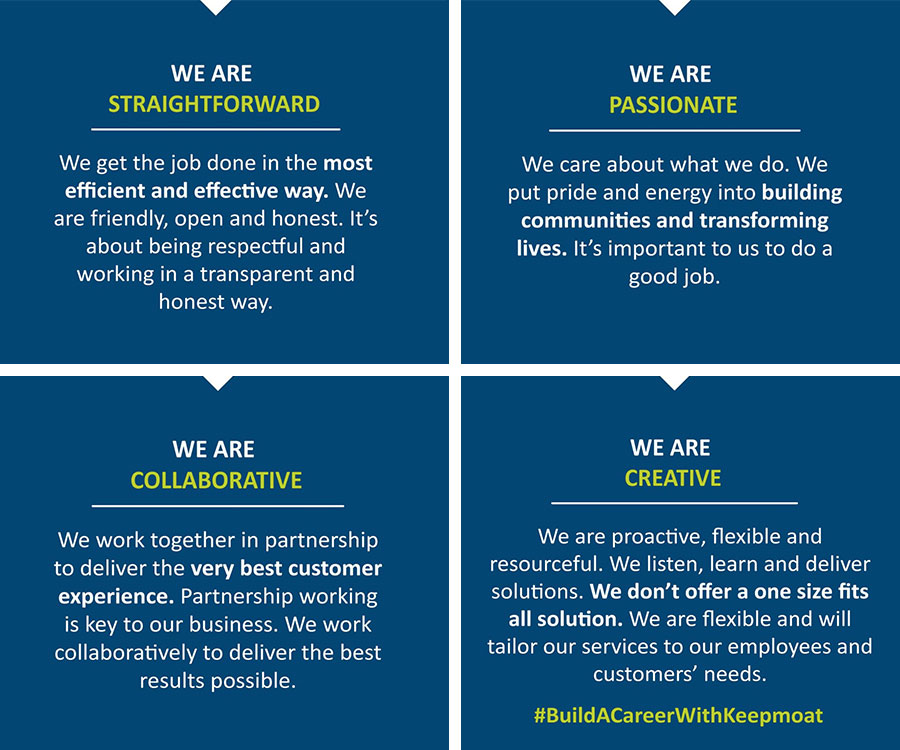 Top tips for apprentices - with Natalie Burkitt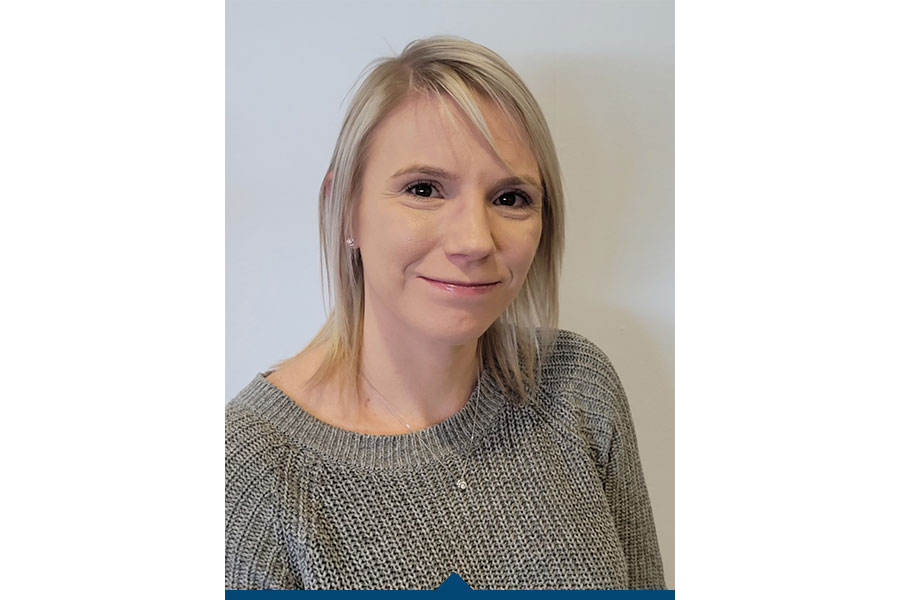 For those wondering if an apprenticeship is the right route for their career, our Recruitment Planner Natalie Burkitt has divulged her best advice for apprentices. Here's what she had to say.
What are the benefits of an apprenticeship vs going into further/higher education?
Unlike going to university, apprenticeships are a fantastic way to gain hands-on experience in a real working environment and achieve a recognised qualification all whilst getting paid. Apprenticeships are great as they aren't just for school leavers; more experienced employees can study while on the job to gain higher level qualifications and help progress their career too.
What three tips would you give to help your apprenticeship application stand out?
1. Keep it simple, produce a precise engaging CV with the important points highlighted, spanning one to two pages maximum.
2. Take time to tailor your cover letter or statement to each specific employer and company you are applying to. Highlight why you want to work for them and what you could bring to their business. Checking the company social media is a great way to find out the positive aspects of the business and get up to speed with their current work or projects.
3. Follow-ups are key checking in with the company to ensure they have received your application and to see if they have any initial questions for you is a great way to stand out from the crowd and show off your interpersonal skills.
What previous skills and experience do I need, and do I need any specific knowledge about the housing industry to apply for an apprenticeship with Keepmoat?
You don't need any specific experience to apply for an apprenticeship with us, all we ask is that you have a grade 4/C or above GCSE (or equivalent) in English and Maths. I would however recommend doing some research into the industry and what different types of roles there are within it. This will give you a better idea of where your skills and interests would be best suited and can prepare you for when you are making applications.
Meet our people - Celebrating our team and their journeys
From those just starting out, to seasoned personnel who have worked their way up to more senior roles, here's a spotlight on some who started their journey with us as an apprentice, or in a work placement role.
Lizzie Byrne – North West Marketing Apprentice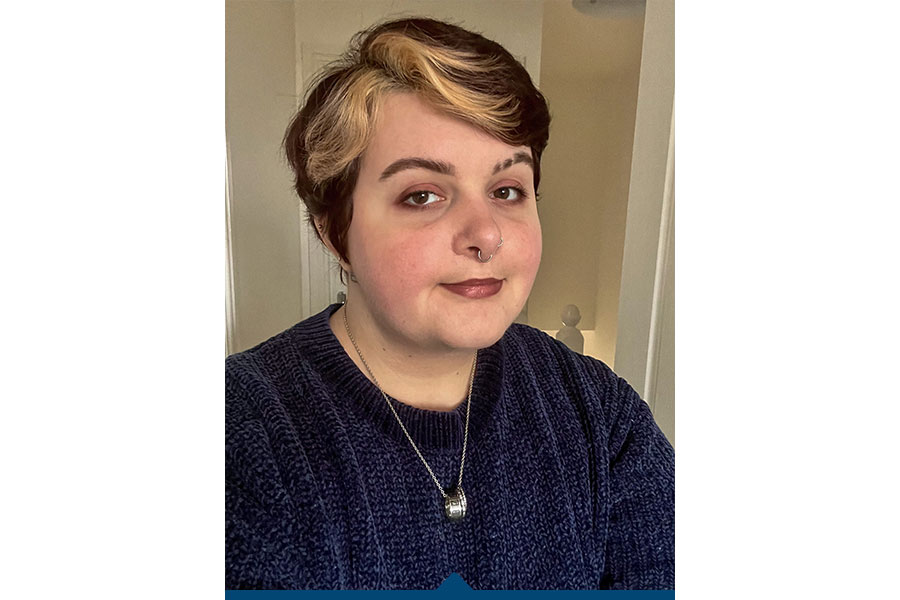 Lizzie joined us in October of 2021 to gain invaluable industry experience:
"In my day to day, I work closely with the Sales team to agree and create campaigns, either internally or with external portals, and support them to promote our developments in the North West. I also work with the other teams such as Land and Technical to gain information on new and upcoming sites, which allows us to startpreparing for the eventual launch of that development.
"During my apprenticeship, I've learnt about how general marketing works and how it can support other functions within a business. I have also developed my creativity and now understand the social-economic impact on the market and how to handle it, which is very relevant at this time"
Luke Metcalf - North West Technical Trainee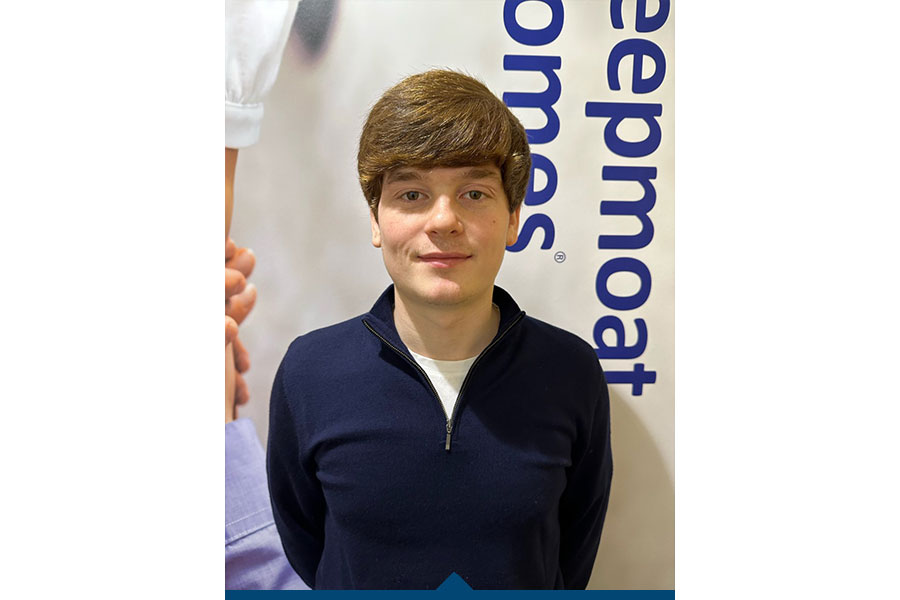 Luke joined us in August of 2021 and his apprenticeship allowed him to attend college and acquire additional education.
"I have always been interested in construction and the build environment, and when the job came available online, I thought it suited me perfectly.
"In this apprenticeship, I attend college for one day and am in the office for the other four. I am still learning new things every day and working around those with experience helps a lot.
"As this is my first job, I think I have matured over time and developed my overall skillset, which is why I highly recommend this type of apprenticeship to anyone younger and unsure of their future, as it has really benefited me."
Conor Mclaughlin - West Midlands Assistant Site Manager


Conor started off as an Apprentice Carpenter in our West Midlands region, and has progressed to become an Assistant Site Manager.
"Since starting my career with Keepmoat, I've been provided with brilliant training opportunities which have allowed me to progress my career to Trainee Site Manager, and then to my current role as an Assistant Site Manager. I enjoyed learning from my mentors which meant I was always eager to come to work and learn.
"Being able to work with different people on a daily basis is very rewarding, it's great to be able to work as a team to solve any challenges and face them head on, as no two days are ever the same. In the next five years I hope to be running my own site."
Owen Scott - Scotland Trainee Engineer


Owen secured a work placement with us after looking for a hands-on role in construction during college.
"I took up this work placement through college to gain hands-on experience within the construction industry. My job includes looking at the viability of new site opportunities and on-site visits at live developments.
"So far this placement has given me a great insight into the career of an engineer and I realise it's definitely something I want for my future. It helps that everyone I've encountered in the business has been so helpful and welcoming, and I look forward to coming into the office every day!"
If you'd like to become part of the 6% of our workforce that consists of apprentices, trainees and graduates check out our careers page and start your career in the construction industry.