Interior design
08/12/2021
5 ways to brighten your home during winter
As the evenings get colder and the nights get longer, we see less and less daylight in our homes. This can make the winter months seem gloomy, and with many working from home, the darkness can be demotivating and tiring.
It isn't all bad though, because with our tips you can bring some more light into your home and brighten up your rooms – as well as your mood.
1. Use reflective interiors
Positioning mirrors opposite windows is a great trick to open up a room, making it seem bigger and reflect natural light around the entire space. If you have a sliding glass door, a large mirror will help the light bounce off it into every corner of your living room, kitchen or dining room. Furniture and items with metal surfaces, as well décor with metal or brass accents, will also help the light spread around the space.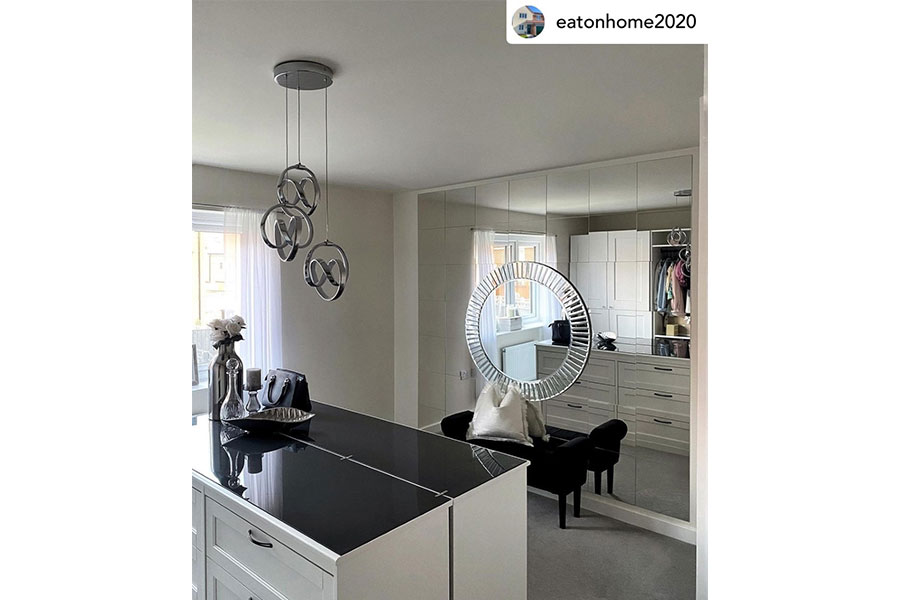 2. Fill the space with light
Use lamps and decorative lights as much as possible. Place floor lamps in a position to light up the walls, especially near any paintings or decorations you have hanging up, as this will make the whole space feel lighter. Instead of a warmer yellow bulb, opt for cool white LED bulbs, as these will create a daylight feel, rather than a warm winter night-time look.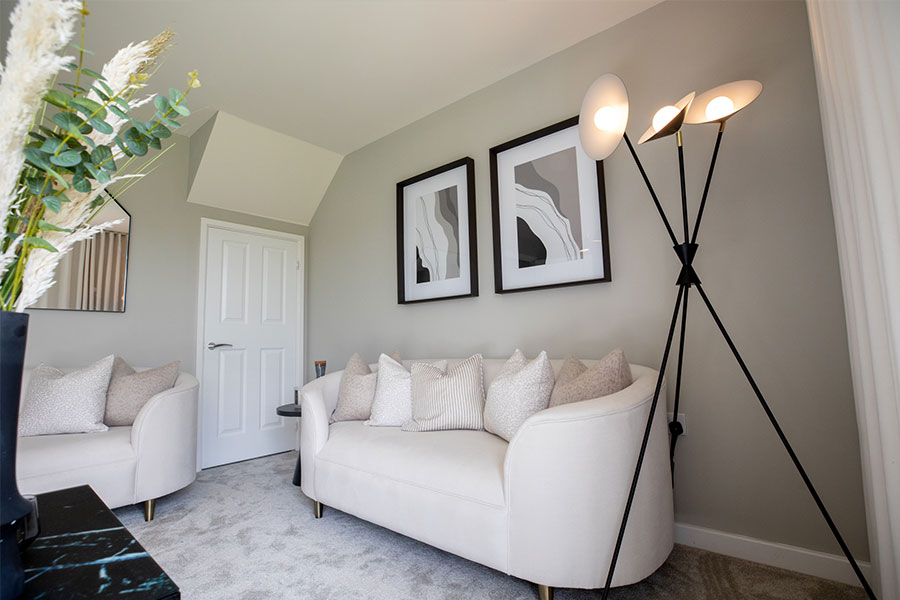 Use decorative lighting such as string lights and fairy lights along walls, on tables, around counter tops, or even across the fireplace. You can put a string of lights in glass bowls or glass bottles too to make cool DIY lighting in your living room, bedroom and study. Using candles too can not only light up the room, but also make it feel warmer during winter.
3. Paint in colour
Consider a bright bold colour for your room, or if you prefer a more subtle look opt for a feature wall. This will make the room seem even brighter and can have more of an affect than all white or cream interiors - however a white ceiling will lighten up the room wonderfully. It may seem obvious but avoid painting walls too dark, as these colours can absorb the light and make your space seem even more dull.
Just like using mirrors, using a reflective paint surface such as a gloss or semi-gloss finish, and metallic wallpapers can also bounce light across the room, making it feel instantly lighter.
4. Bring nature into your home
Colourful plants and flowers can brighten up any home – and any mood! Placing several different bouquets around your home, especially areas you spend the most time, in colourful or glass vases will help add brightness as well as making the room feel and smell fresh.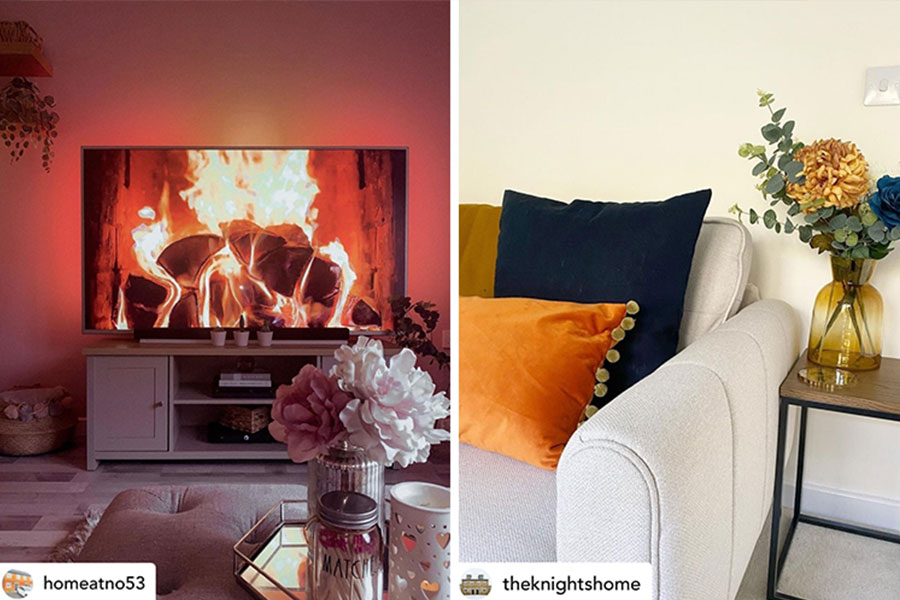 Indoor plants with big green leaves will also give a lighter airy feel to the room, and you can choose varieties that don't require a lot of maintenance if you aren't particularly green fingered. In the kitchen, buy living herbs instead of ones wrapped in plastic, such as basil, coriander, and mint to bring more colour and life into your cooking space.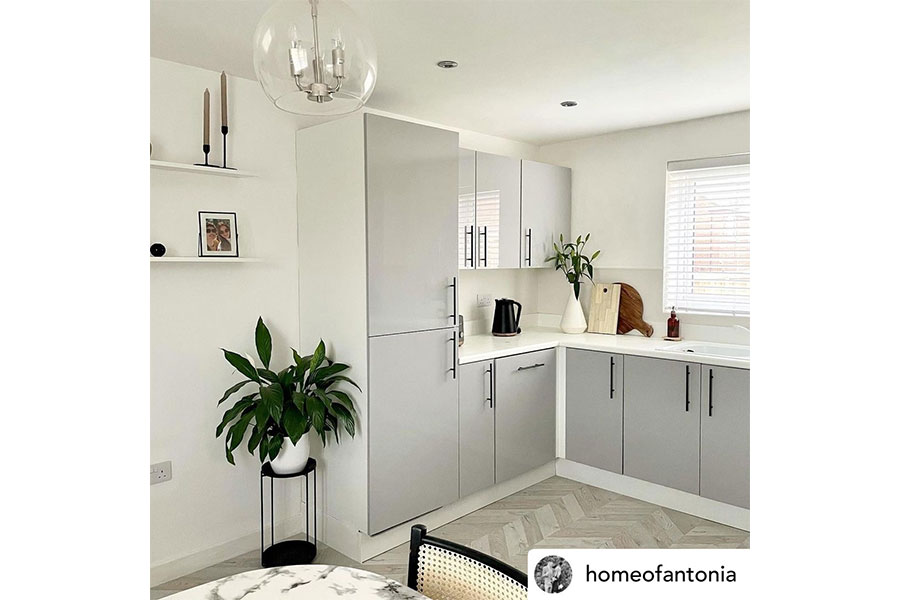 5. Go for gold
Using gold is a great way of being on trend while bringing in the brightness, which can be done with items like ornaments, picture frames, book ends, plant pots or even a drinks trolley!
You could also get creative with metallic paint by adding gold to furniture with metal features, such as your coffee table or a large mirror.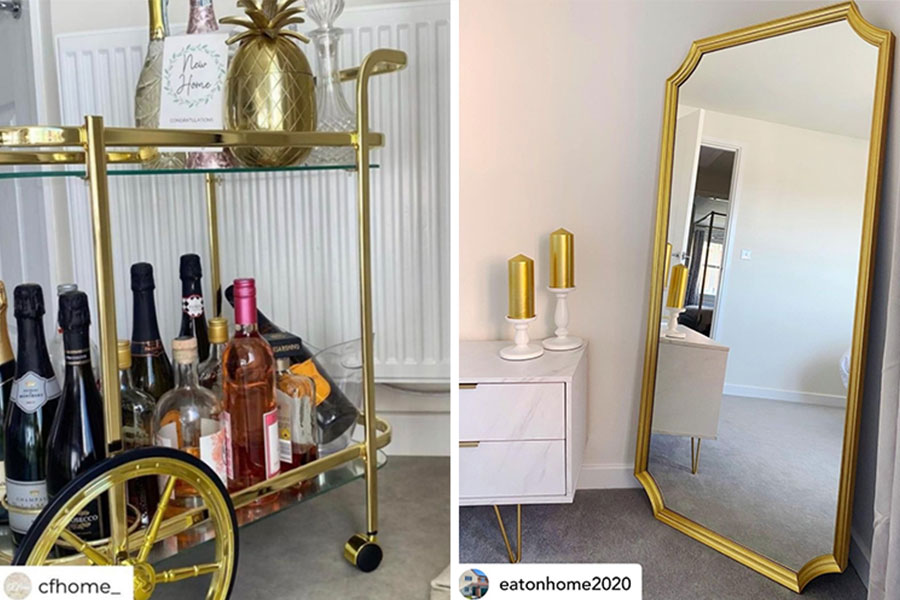 If have any more tips on bringing more light into your home during the cold and dark months, show us on Instagram by tagging @KeepmoatHomes in your posts and using the hashtag #KeepmoatHomes.