Interior design
04/01/2022
2022 Interior Design Trends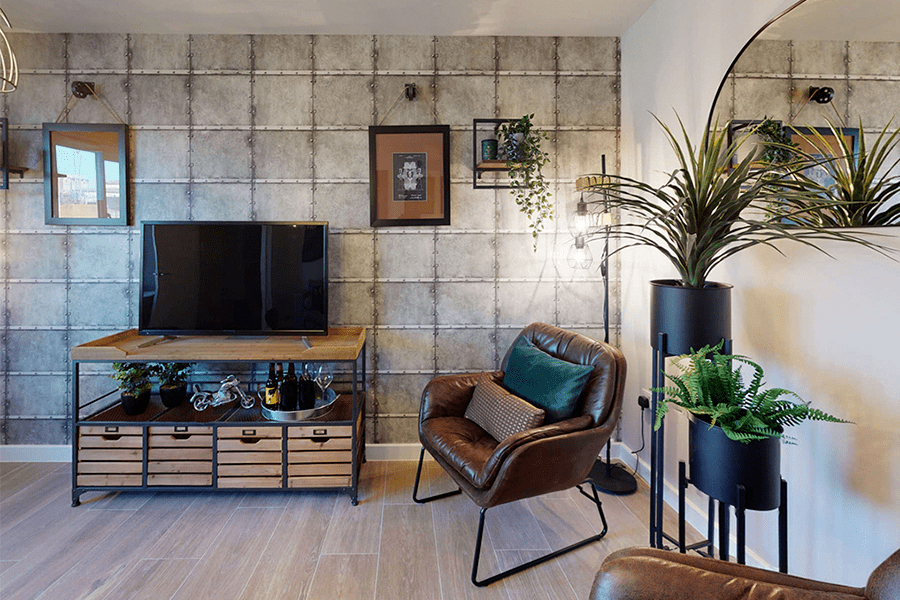 The new year brings excitement of a chance to start afresh. If you're wanting to declutter your home and revitalise your décor with the latest designs, here's an insight into which interior trends are expected to dominate in 2022.

Gracious Greens
Whilst 'bringing the outdoors in' has been a firm favourite in 2021, it's one trend that doesn't appear to be going out of style just yet and will continue to bloom into 2022 (and maybe beyond).
It is predicted that green interior décor will continue to increase as our desire to be connected to nature enhances. Having plants in your home comes with a whole host of benefits including improving concentration, reducing stress levels and improving air quality – and with the work-from-home lifestyle now becoming the 'new' norm, it's only natural that people are continuing to bring these wonderful leafy additions into the home and create a space of calm and tranquillity.
Mad for Multifunctional Spaces
The pandemic led us to acknowledge that rooms can serve more than just one purpose and single-use spaces are now becoming a thing of the past.
In 2022 we will continue to see the demand for versatility in the home where one space can be transformed and moulded to suit our ever-changing needs and desires, and no nook and cranny will be left un-touched.
New multifunctional solutions will see that office desk serving as a workout bench or a room being re-designed to feature a variety of different zones.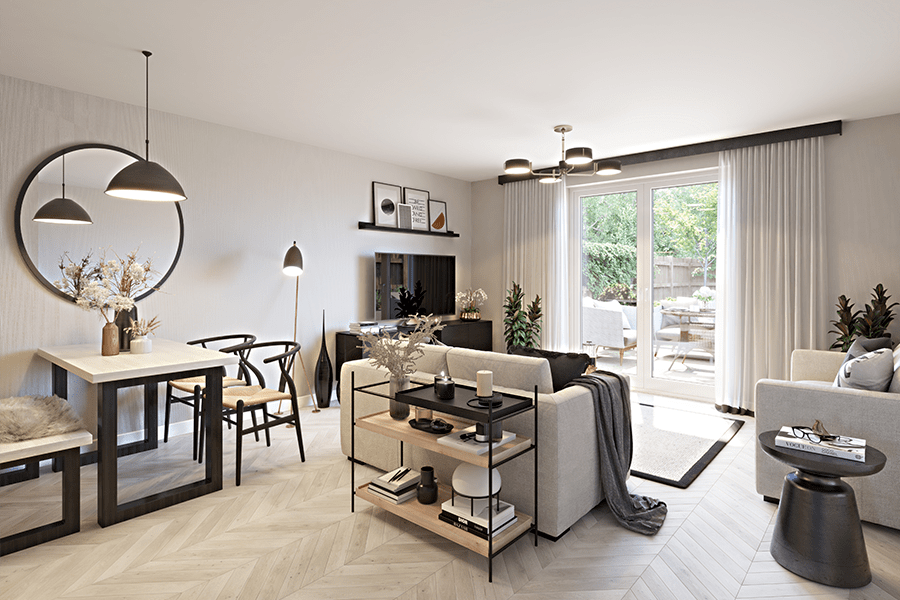 Claiming the Curves
Whilst geometric shapes have been popular in the past, these are slowly being replaced by wavier lines to create more space and harmony in the home.
More people are beginning to lean into the idea of curved pieces which inherently feel softer and more calming than sharp edges and straight lines. You can easily inject this trend into your home with undulating shaped tables or mirrors, curved sofas or chairs, or even rounded kitchen islands and headboards.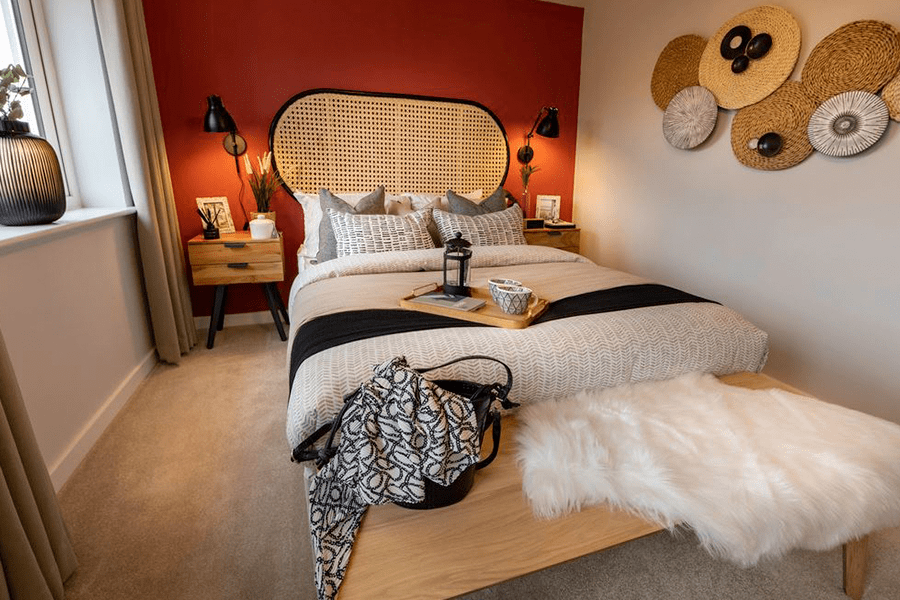 Cheerily Colourful Décor
A love for colour will emerge in our interiors. Colour can have a massive effect when it comes to our mood and wellbeing, and it's never been so easy to incorporate this into your home décor.
Whether you're looking to take a maximalist approach with colour blocking or opting for bold pops of colour, this interior design trend clearly reflects our desire for a more playful interior and everyday life.
We are getting much more adventurous with colour in our homes, and more bright and colourful cupboards and worktops have already started to emerge – and whilst previously the fashion would be to keep the ceilings white, those that are truly committed would embrace colour on every wall, roof, and home furnishings.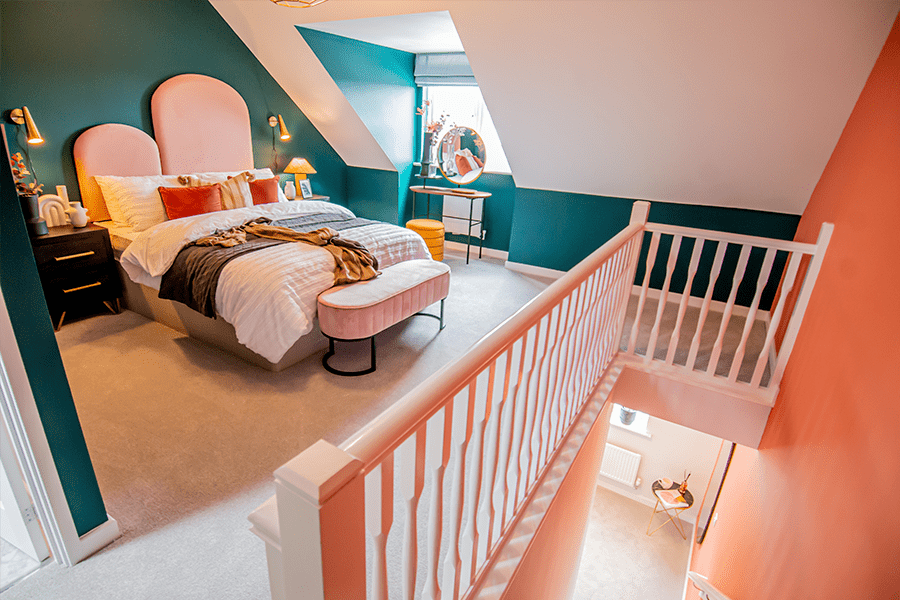 Satisfyingly Sustainable
Eco-friendly homes and interiors will be more popular than ever before.
With an ever-increasing focus on sustainability and as more people see the advantages of integrating energy-efficient products into their homes, this trend is predicted to gain more attention through the years.
Think recycled and re-used materials as well as those from sustainable sources, along with equipping your home with the latest technology to cut down on those pricey energy bills.

Let us know how if you utilise any of the above 2022 design trends into your new home by tagging us in your social posts or use the hashtag #KeepmoatHomes – we'd love to see them!