15 Kitchen Essentials Every Cook Needs in Their Home
When it comes to kitchen gadgets, there's a whole host of tools to make cooking easier, but did you know that with a couple of key appliances and utensils, you can broaden your culinary knowledge and cook practically anything?
If you're stocking up your kitchen from scratch, it's better to invest in a couple of decent essentials and slowly build up your repertoire overtime, rather than trying to buy everything from the get-go. To help you know exactly what tools you'll need to start out with, we've shared a low down of the 15 'must-have' kitchen essentials that every home cook needs.
The three knives
You can skip the full knife set (and the bulky knife block on your kitchen counter) and instead invest in three decent knives that will stand the test of time and stay sharp. A chef's knife, a serrated bread knife and a paring knife are probably the best investments you could make in your kitchen and would take care of cutting, slicing or dicing anything and everything you desire.
Silicone spatulas
For all things stirring and turning, silicone spatulas are the way forward. They're super easy to wash after use – unlike their wooden counterparts – and who doesn't want to save a bit of time washing up? Like with any kitchen utensil, you'll have to make sure you get a good quality product that can withstand high temperatures – the last thing you want is the silicone melting in your pan whilst you're cooking!
A cast iron skillet
When it comes to selecting the best pan, you simply cannot beat a cast iron skillet. These pans hold heat well at high temperatures and can be easily moved from the hob to the oven to perfect your dish without the worry of changing equipment - and the best part is, if you invest right, and take good care of it, your skillet will stand the test of time.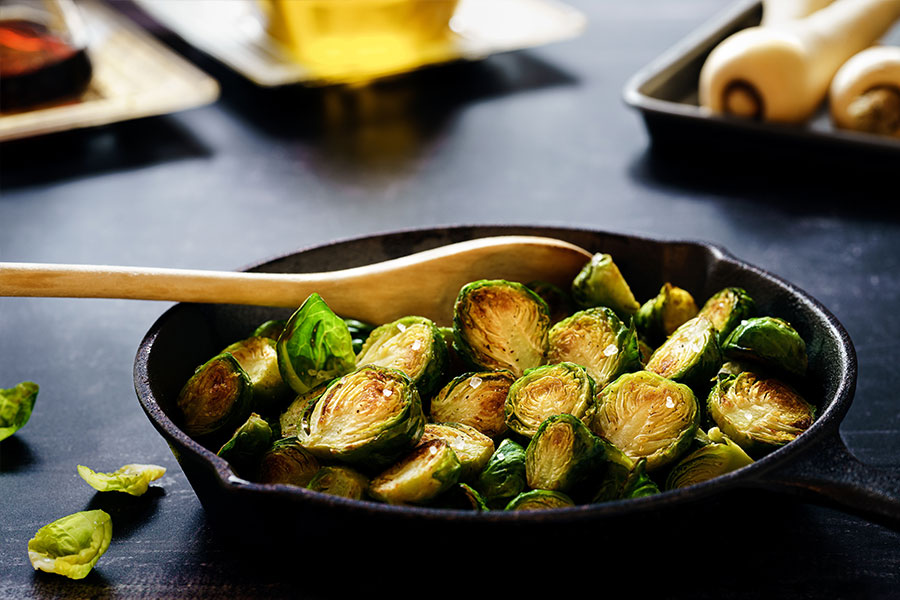 Non-stick pans
Every kitchen needs a good non-stick frying pan and saucepan. They are highly versatile and essential for anything from boiling pasta, potatoes, and veggies, to cooking chicken, mince, and simmering sauces. As for the non-stick, this makes it much easier to cook your dish without the worry of food sticking to the bottom and it makes for a very easy clean-up afterwards.
A Dutch oven
A Dutch oven isn't just your standard casserole dish, it's one of the most versatile pots in the world and it's a piece you'll definitely want to have in your home. It's often made from cast iron so can go on the stove or in the oven (or even over a fire – it's up to you!) and it will become your trusty companion for soups, stews, casseroles, sauces, chillis, braises and even roasts.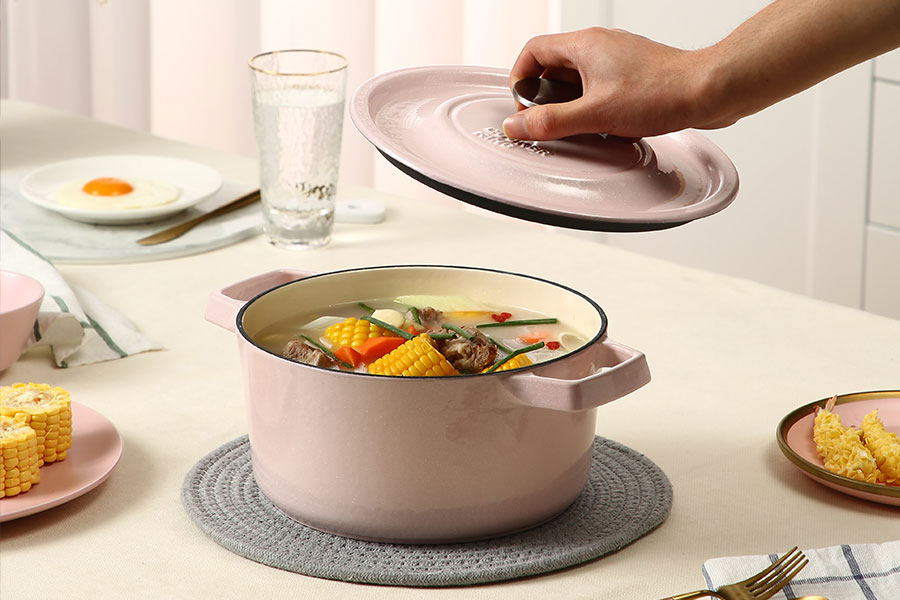 Oven proof dish
For day-to-day oven cooking, a glass baking dish is perfect for cooking anything in the oven, including enchiladas, roast veg and meat joints. What's more, they can also double up as serving dishes or storage for leftover food in the fridge or freezer, without the risk of cracking or shattering making these a firm winner as a kitchen essential!
A chopping board
A decent-sized cutting board makes all the difference when preparing meals. To avoid cross-contamination, it may be worth investing in a set of three - one for meat, one for fish and one for the veggies. We'd say plastic is your best bet, as these can be popped straight into your dishwasher for full disinfecting afterwards.
A colander
Every kitchen needs a heavy-duty colander for washing fruits and salads and draining pasta, veggies and other boiled foods. Gone are the days of using a makeshift lid and losing half your dinner down the sink!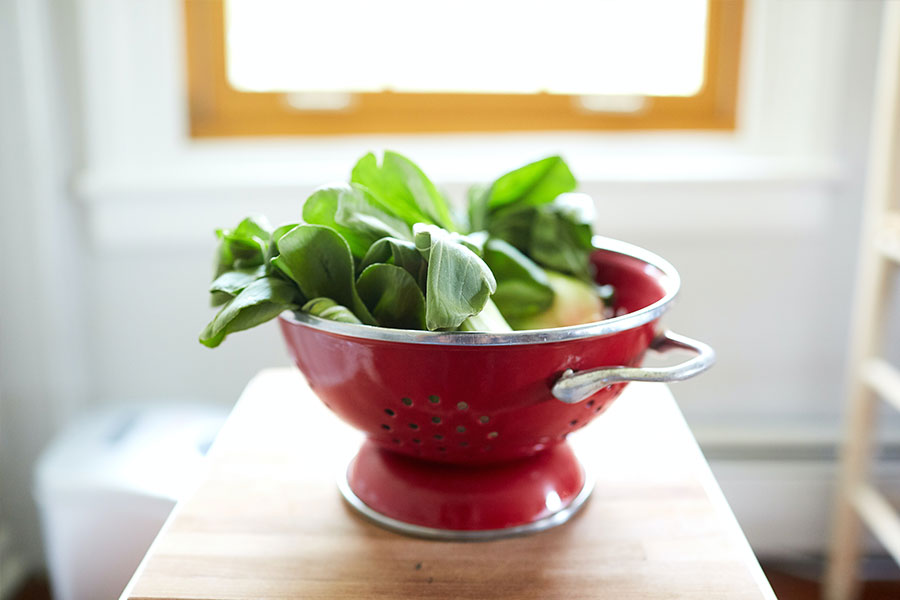 Blender
While soup season may be on its way out, a handheld immersion blender is pretty inexpensive and makes it so easy to create a whole host of other delicious treats like smoothies, cocktails or even dips with a simple push of a button. When you're not using it, it can be stored away easily, so you can forget navigating around a bulky blender and free up your work surface.
Mixing bowls
A good set of different sized mixing bowls will also come in handy. They can be used for tossing ingredients, whisking sauces, and endless food prep. Glass, stainless steel or plastic bowls will all work well, but make sure they're stackable so they don't take up too much cupboard space.
Oven trays
The perfect piece for baking biscuits or even just quickly putting a chicken kiev and chips in the oven. We'd opt for non-stick any day and it's worth making sure it comes with a guarantee – they're worth their weight in gold and ensures the tray doesn't get rusty quickly.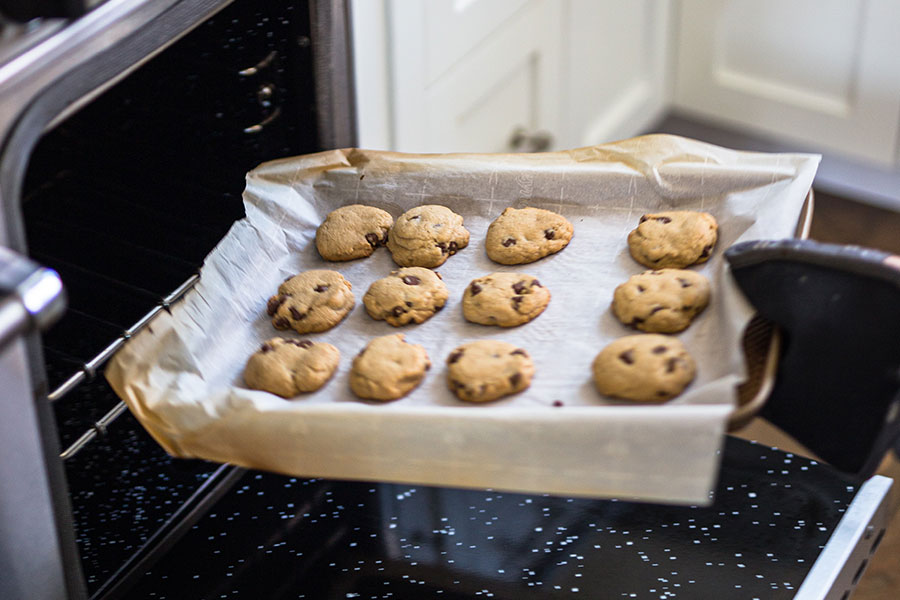 Kitchen scissors
These are very handy to have at your disposal in the kitchen and make chopping herbs, opening packets or even cutting chicken a breeze. They're also useful for trimming pie dough or cutting clingfilm or foil when needed - they're a bit of a hero multi-tool!
Measuring jug
When it comes to following a recipe, you're going to need to measure things. A measuring jug will no doubt come in very handy, even if it's just for serving gravy - but make sure it's heat-proof so it can go in the microwave (and not forgetting the dishwasher).
The grater
A box grater is the crème de la crème of cheese graters. From cheese and lemons to nutmeg and chocolate… you get the idea!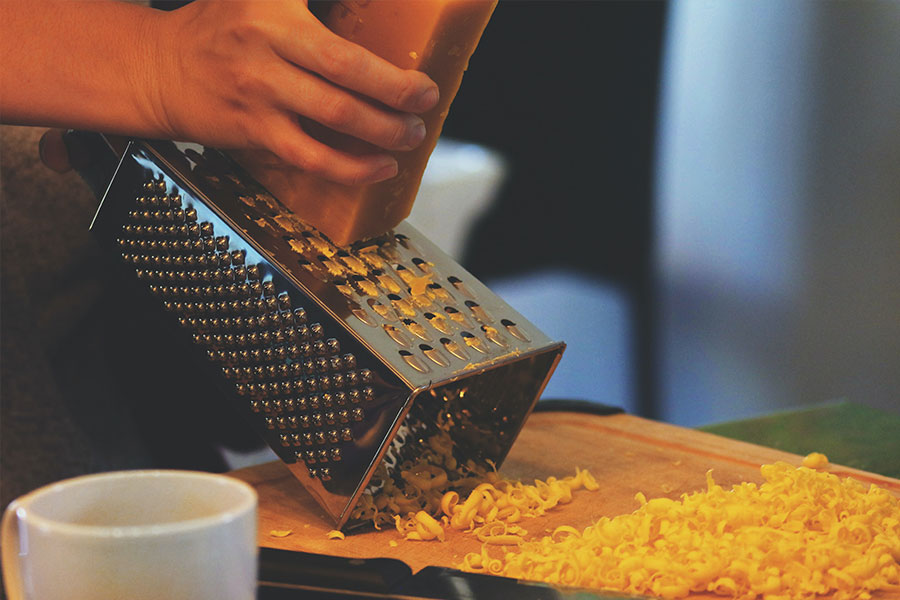 Can opener
There are some things you don't want to forget when stocking your kitchen drawers, and a can opener is one of them! There's a whole bunch of things that require a can opener – coconut milk, soups, chopped tomatoes, beans and pulses - and it's almost near impossible to open them without one. If you can, you might want to get one with an attachment to open bottles as well, that's another thing you don't want to be without when you move into your new home!
And as an extra gadget, for those who work all day and want a quick but delicious dinner in the evening, a Ninja Foodi may just be your saviour. This kitchen multitasker brings the slow cooker, pressure cooker and air fryer all into one handy gadget. It may be a nuisance on your work top, but it'll become your best friend if you're short of time or want to get a little creative with your evening dinners without having mountains of washing up to do afterwards.
What's the kitchen utensil you can't live without? Let us know on our social channels, by either tagging us or using the hashtag #KeepmoatHomes.