About us
We're leading the way in UK homebuilding
Keepmoat is a leading partnership homebuilder.
We're a top 10 UK house builder with a track-record of delivering quality homes across the UK. However, bricks and mortar are only one side of our corporate story.
Working alongside our partners, we have built thousands of new homes across the country, transforming brownfield sites into thriving new communities. We're also leading the way for first time buyers. Around 70% of the homes we build help people take their first steps on the property ladder.
Our aim is simple: to deliver more of the high-quality, multi-tenure, new homes the UK needs – at prices people can afford, in places where they want to live.
We are delighted to have achieved 5-star builder status in the National Home Builders Federation (HBF) Awards. This is only awarded to homebuilders who receive a rating of at least 90% in the National New Homes Customer Satisfaction Survey.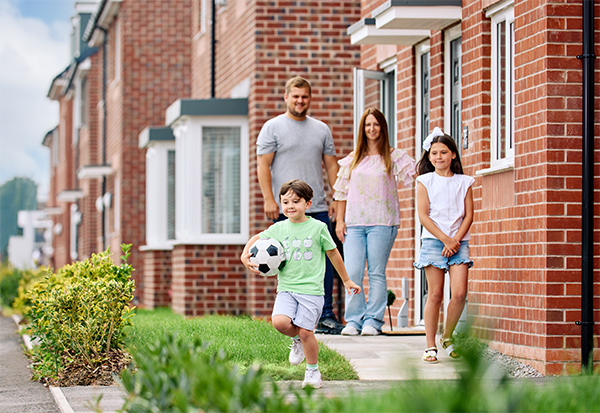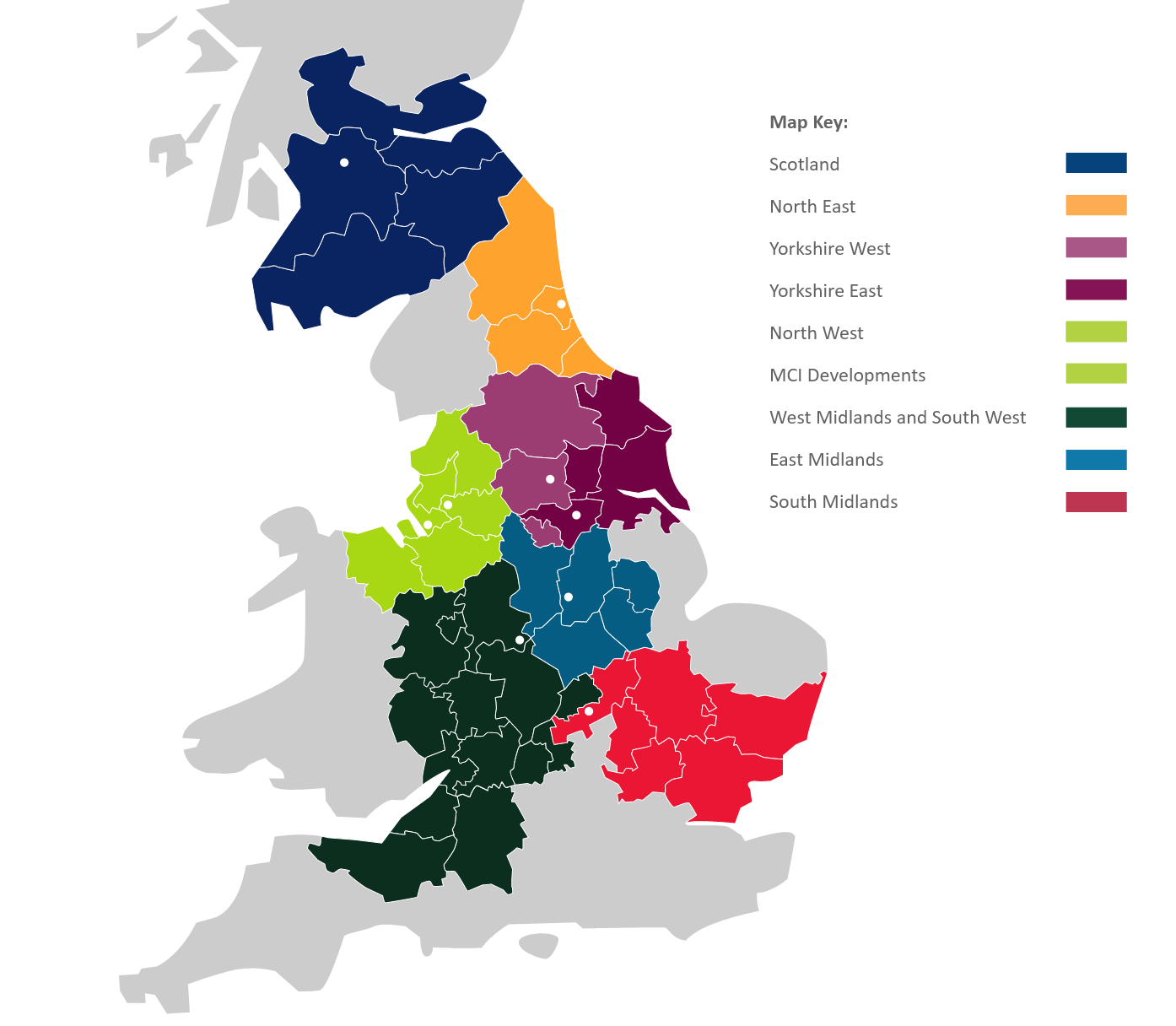 Our business at a glance:
Nine regional businesses, organised into three divisions:
Scotland, North East and Yorkshire East
North West, Yorkshire West and South Midlands
East Midlands and West Midlands
We operate across Britain – with over 80 live developments from Scotland down to Northfleet in Kent.
Each of the regional businesses has its own management board and is empowered to deliver our overarching operational excellence strategy, applying the Group's policies and systems to local markets and circumstances. This agile structure and approach mean we are well positioned for future growth.
We work with local authorities, Homes England and registered providers and over 200 partners up and down the UK to make this happen. And we work closely with schools, local representatives, community leaders and groups to support localised priorities and people.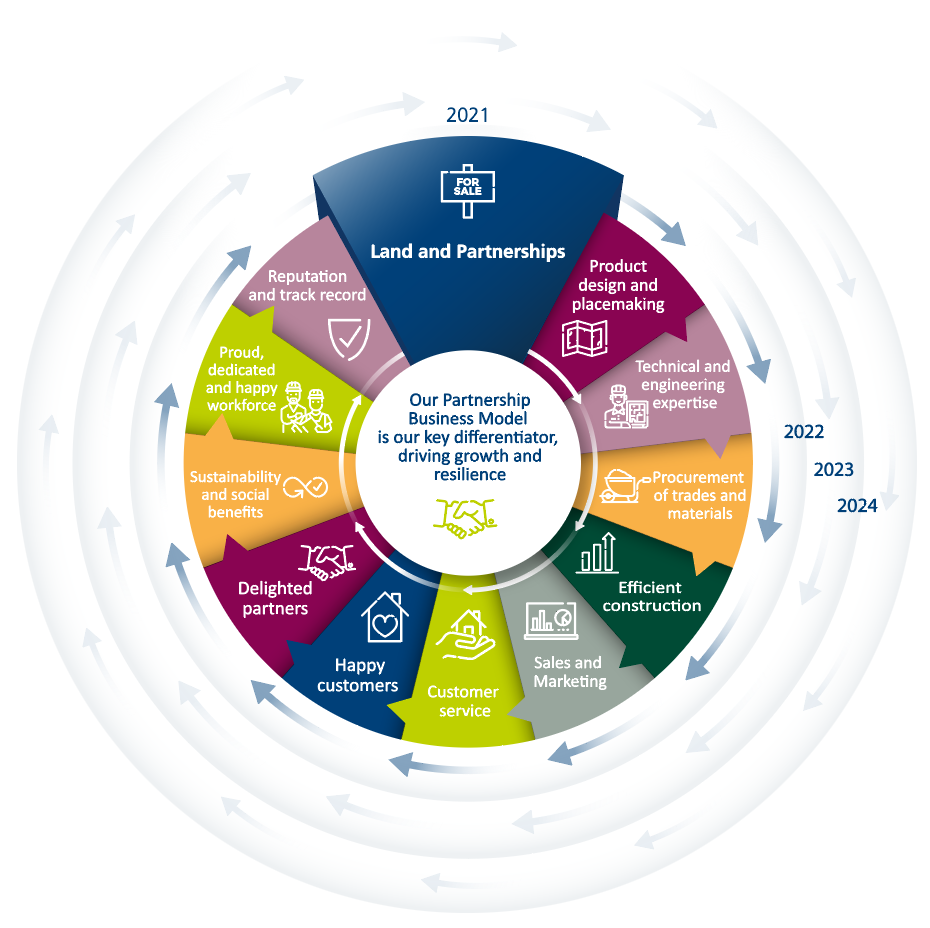 We are one of the largest strategic partners of Homes England. Since 2009, we've built 19,000 homes
Our Partnership Business Model sets us apart from other homebuilders. It works by aligning our approach to our partners' objectives, to consistently deliver successful, large scale, mixed-tenure, developments with long-term improvements for the local community.
Today, we're proud to have long-term partnerships with over 200 partners including local authorities, landowners and registered providers. We are also one of the largest strategic delivery partners of Homes England. Together, we have delivered over 19,000 homes and accessed over £387 million in funding.
We regularly work with local authorities and housing associations, to develop innovative approaches that deliver new high-quality homes, faster. And by building homes in partnership with registered providers, we transform brownfield sites into well-designed communities. Over 70% of our developments are built this way.
Our extensive experience of stakeholder engagement underpins our partnership approach and demonstrates our commitment to working with communities. We recognise the value of identifying local needs and making sure all voices are heard to deliver real improvements to communities through our developments. From start to finish, we actively support our partners and stakeholders to achieve their objectives and aspirations alongside local community priorities.
An approach that delivers many advantages:
An ability to deliver large scale multi-phased sites
New communities that improve the lives of local people
A strong forward pipeline of land
Partners who are motivated by more than financial returns (i.e. accelerated delivery, social value, sustainability and design quality)
The potential to access grant funding or investment support
A single-minded vision and clear values are important to us.
They provide our people with a clear sense of purpose, shape our strategy, services, partnerships and work ethic, and underline our commitment to always do the right thing for our customers. A vision that builds communities and transforms lives. The vision behind everything we do is
Building communities. Transforming lives.
It means we think and act beyond bricks and mortar to improve economic and social outcomes. We develop homes not houses, think long-term and create new communities that continue to improve people's quality of life for years to come. This socially responsible approach delivers a sustainable future by investing in the environment, championing the local economy, employing local people and prioritising social value.
We provide expertise in every stage of housing development, from design and planning to community engagement skills, to help partners achieve their ambitions.
Last but not least, we nurture an extensive supply chain of small and medium sized companies that support us and our public and private sector partners, across the UK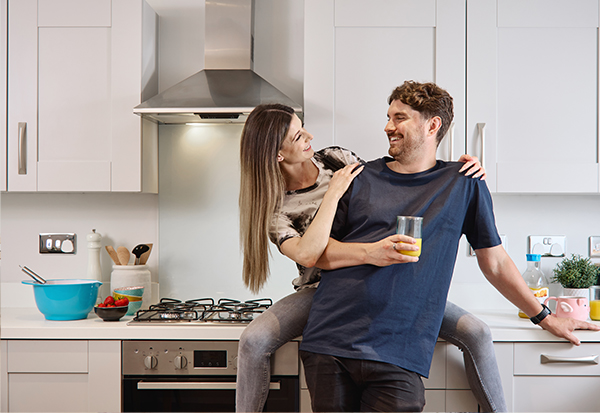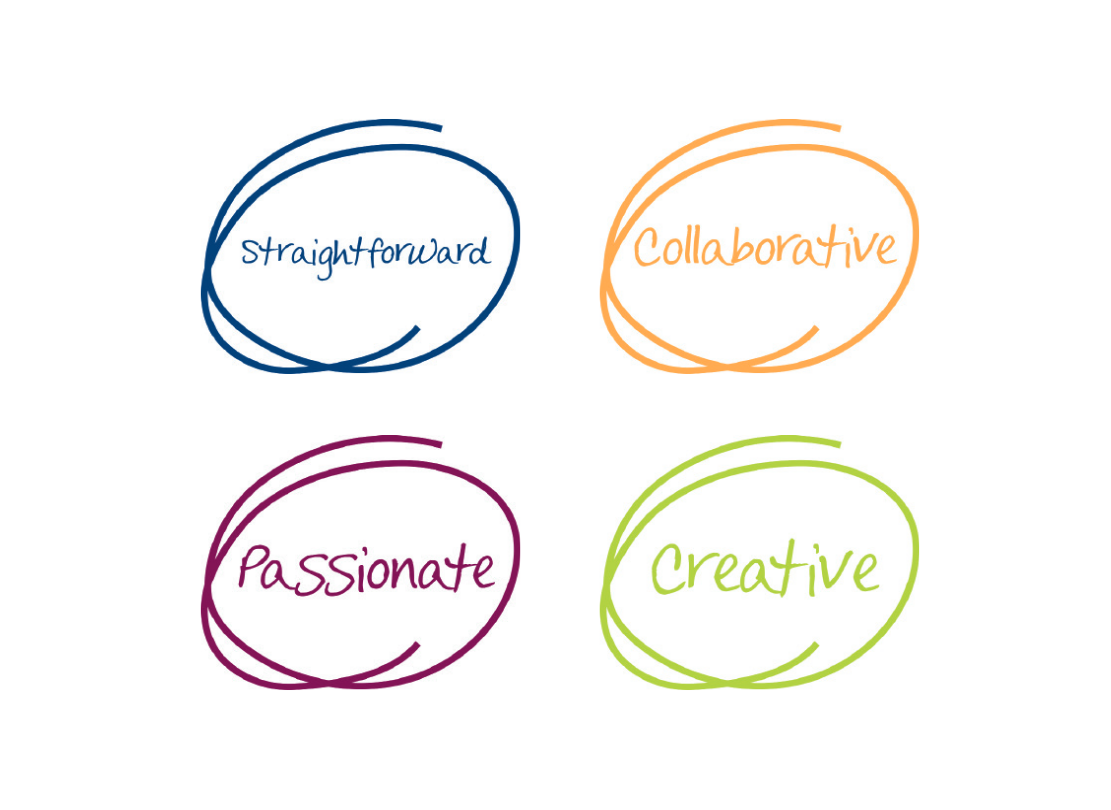 Shared values from start to finish
Our values are the foundation for our vision, the cornerstone of our culture and the benchmark for our achievement. They also reflect our attitudes and behaviours to our people, partners, clients and customers.
Straightforward - We get the job done in the most efficient and effective way. We are friendly, open and honest. It's about being respectful and working in a transparent and honest way.
Collaborative - We work together in partnership to deliver the very best customer experience. Partnership working is key to our business. We work collaboratively to deliver the best results possible.
Passionate - We care about what we do. We put pride and energy into delivering results. It's important to us to do a good job.
Creative - We are proactive, flexible and resourceful. We listen, learn and deliver solutions. We don't offer a one size fits all solution; we are flexible and will tailor our services to our customers' needs.  
A hands-on Executive Team
Our senior leaders are actively involved with all areas of the business – from boardroom to building site. Between them, they bring a vast amount of experience and expertise to Keepmoat, inspiring others while driving the business forward.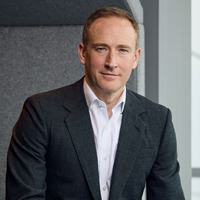 Tim Beale
Chief Executive Officer
Tim became Chief Executive in February 2019, having been Chief Operating Officer and Deputy Chief Executive since February 2018. Tim joined Keepmoat Homes in May 2017 having previously worked at Crest Nicholson PLC where he had spent 14 years, latterly as a member the executive board and chairman of their South West, Chiltern and Southern divisions. Prior to this Tim had been Managing Director of the South West division and the Midlands division. He was a member of the senior management team that led the successful flotation of Crest Nicholson onto the public markets in 2013. A chartered town planner, Tim also holds an MBA from Nottingham University Business School.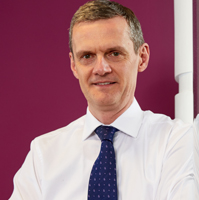 Mark Priest
Chief Financial Officer
Mark was appointed Chief Financial Officer of Keepmoat in October 2017, having joined Keepmoat as Deputy CFO in December 2016. Previously he was Global Director of Corporate Finance at Premier Farnell, the listed high service distributor of technology products and solutions. Prior to that he was at Aviva and Wolseley plc. He is a Chartered Accountant, qualifying with PwC, with over 20 years wide-ranging senior financial experience, at both corporate and divisional level, within major listed businesses.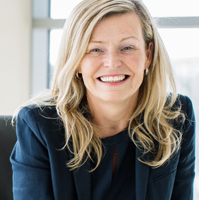 Debbie Waddington
Group HR Director
Debbie became the Group HR Director in May 2017, having joined Keepmoat as the HR Reward Director in 2015. She has spent the majority of her career within major listed businesses including BT, HBOS, Aviva and Lloyds Bank. Having started her career in various operational roles progressing to a senior level, she then moved into HR and now has 20 years wide-ranging, senior level HR experience both corporately and regionally.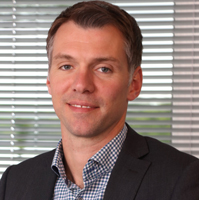 Andrew Mason
Divisional Chair for North West, Yorkshire West and MCI Developments
Andrew was appointed as Divisional Chairman in February 2018 having previously set up and led the East Midlands region as Regional Managing Director. Andrew joined Keepmoat in 2012 as Financial Controller in the Midlands business before rising to Regional Finance Director and then Operations Director. Andrew is a Chartered Accountant having qualified with Grant Thornton before undertaking financial analyst and management roles for Eon UK.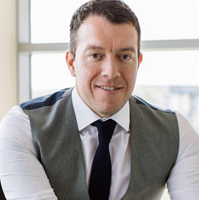 Ian Hoad
Divisional Chair for Scotland, North East and Yorkshire East
Ian joined Keepmoat in 2009 and moved from the Midlands region to Yorkshire in 2010. With an impressive track record in the housing industry working at a senior level, he has served as Operations Director and then the Regional Managing Director of Keepmoat Yorkshire One region. Ian was appointed as Divisional Chairman in May 2019.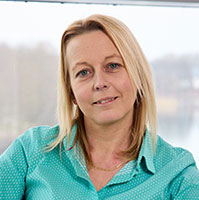 Charlotte Goode
Divisional Chair for East Midlands, West Midlands & South Midlands
Charlotte was appointed as Divisional Chairman in November 2022. She joined Keepmoat in February 2017 as Regional Finance Director for Yorkshire East before becoming Divisional Finance Director for the South Division in April 2018. Charlotte reopened the West Midlands region as Regional Managing Director in November 2019, before merging it with the South West region in September 2020. She is a Chartered Accountant, qualified with Deloitte, and previously spent 10 years with SIG plc, a specialist distributor of building materials.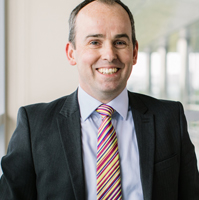 Tim Wray
Development Director
Tim joined Keepmoat in 1996 as a Management Accountant. Over a long spanning career at Keepmoat Tim has setup and led the North West region as Regional Managing Director, before becoming the Financial Director of Keepmoat in 2008. Tim was appointed as Group Development Director in 2018.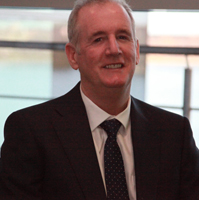 Tom Dwyer
Production Director
Tom joined Keepmoat in 2019 as Production Director, prior to this he worked at Crest Nicholson for almost 14 years starting as Production Director for the Midlands and South West regional businesses before becoming Managing Director of the South West business. Prior to Crest Nicholson Tom was Construction Director at Redrow West Midlands for five years having joined them from Barratt where he headed up the construction team in the South Midlands region. Tom is a Chartered builder and Fellow of the Chartered Institute of Building.
Smarter local supply chains
We operate a robust supply chain strategy through national framework agreements, which minimises the length and frequency of material deliveries to site, reduces the impact on the environment and ensures quality and value in the delivery of new homes.Our aim is to be a leader in best practice and be recognised for our innovation and transparent procurement process, providing optimum efficiency, service and quality to our customers.
We operate a series of group-wide, long-term strategic frameworks providing preferential commercial terms and service levels nationally and regionally for supply of our materials, site equipment and business consumables. These arrangements offer significant pricing advantages, while guaranteeing important delivery, service and product warranties, which helps us maintain and improve our quality and service to our customers.
Ensuring continuity of supply
We maintain regular contact with suppliers and manufacturers to ensure continuity of supply, negotiating product allocation by volume. Availability of materials is secured in line with demand and we carefully manage the supply of key products, such as bricks and plasterboard, by working with the regional businesses and our supply chain partners. We ordered circa 20 million bricks in 2020, all are sourced in the UK.
Minimising carbon emissions
By establishing local supply chains, and sharing product demand schedules, we minimise the number and frequency of deliveries, reducing overall carbon emissions. We also agree local employment targets with our partners to retain as much economic value from our schemes in the local area, minimise the need for cross-country commuting and drive down the carbon footprint of our workforce.
Reducing on site waste
We engage with waste management consultants to minimise waste intensity, maximise re-use and manage recycling. We have also created a single point of contact for all our office waste, to better manage waste reduction and ensure legal compliance with waste disposal obligations.
Lessening the impact of Brexit
We have worked closely with our supply chain since the result of the vote to leave the European Union to understand the changes arising from Brexit and establish secure contingency strategies. These include careful monitoring, increasing UK stock holding and diverting imports to alternative UK ports where bottlenecks are predicted. At this stage, we have not experienced any significant supply chain issues associated with Brexit.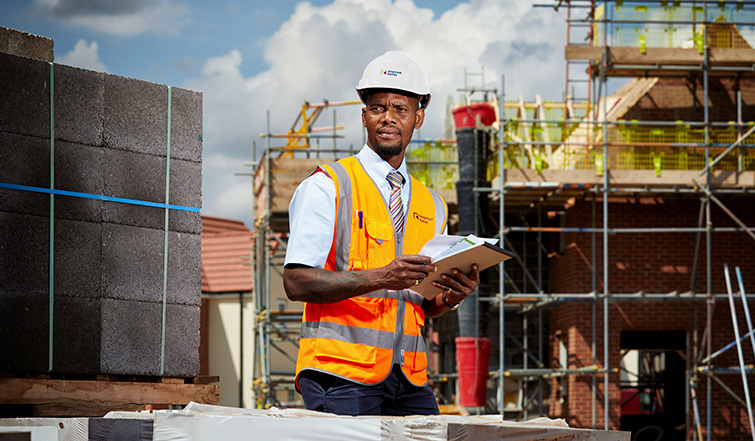 A culture of health and safety
The safety of our people, partners and communities is our priority. Year on year, we strive to continually improve our own health and safety standards, with clear objectives in place for our employees to work to and achieve.
A unique strategy
Our health and safety strategy is unique to our business, it was created to ensure the successful and safe delivery of all our schemes and projects and as part of our continuous improvement philosophy we have formed an Executive Health and Safety Committee, which meets regularly to review performance and agree policy and improvement initiatives. We put the safety and welfare of every person we have contact with at the forefront, enabling us to safeguard the wellbeing of our employees and communities.
Health and safety performance
We are committed to continually improving our processes and performance to ensure efficiency and optimal outcomes. Our HSS management system and key processes such as the pre-qualification of sub-contractors, inductions, training, incident recording and reporting are managed through contemporary platforms and technology. This has also proved invaluable in the fight against COVID-19, preventing contact between people and reducing the risk of infection transfer.
As such, we continue to improve our performance year on year, across a number of Health and Safety KPIs including a reduction in:
'Lost Time' injuries
Utility strikes
Director's safety visits
Placing customers at the heart of our business
Customer satisfaction is at the heart of everything we do. Ensuring our customers are supported throughout their journey with us, meeting their expectations and providing them with a high-quality new home is extremely important to us.
We continually review and evolve our processes to deliver greater levels of customer service. As part of this process, we include all out regional management teams to ensure improvements are delivered consistently across our entire business.
Non-stop customer service
Ensuring our customers are supported through their journey with us, meeting their expectations and providing them with a high-quality new home is a top priority for us. We maintain close contact with our customers from their initial enquiry, through the excitement of the buying process and after moving into their new home, to make sure they receive a consistently high-level of service.
We have also developed a range of training programmes for our people, which are regularly delivered to ensure they understand the importance we place on delighting our customers.
Exacting standards of quality
The build quality of their new home is critical to our customers and we aspire to go beyond their expectations. Our bespoke quality inspection programme, Hallmark, guarantees best practice at every stage of the process and highlights our commitment to excellence. We have also reviewed our key build stage inspection procedure and now have a formal inspection and sign off process that allows us to benchmark our build quality.
Award-winning levels of customer satisfaction
The Home Builders Federation (HBF) awards 5 stars for customer satisfaction to homebuilders in England and Wales who receive a rating of at least 90% in its National New Homes Customer Satisfaction Survey. This annual survey allows our homeowners the opportunity to rate us on build quality, design, sales and customer care.
We're proud to say that more than 9 out of 10 of our customers would recommend us to their friends.
To help us to monitor our customer satisfaction levels, we also participate in the National House Building Council (NHBC) Customer Satisfaction Survey. We monitor every survey and reflect on the valuable comments made by our customers and use this feedback to learn and improve. For over a year these survey results show our customer satisfaction levels for the group to be over 90%.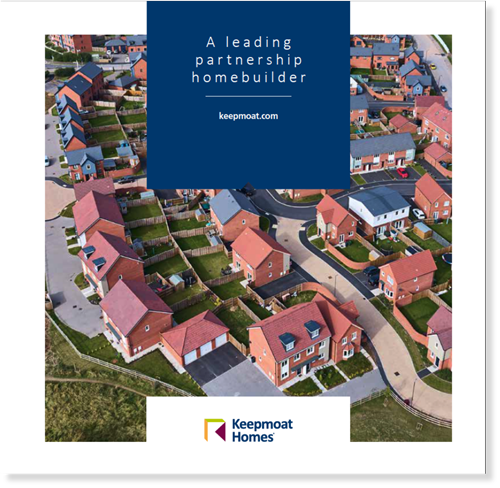 Corporate Brochure
All you need to know about Keepmoat in our informative brochure.
From our Partnership Business Model to our Vision, Missions and Values, this brochure explains how we build communities and transform lives across the UK.