Bricklaying apprenticeship opportunities
The ideal start for aspiring bricklayers looking to take the first step in their career
Working in partnership with the National Home Builders Council (NHBC) and our trusted contractors, we will be offering a highly focused and intense bricklaying apprenticeship programme at our dedicated Skills Hub located in Scotswood, Newcastle. We're aiming to fill upto 20 vacancies across our UK wide locations over next 12 months commencing autumn 2022, with successful candidates in each of our business regions being trained at the new purpose built skills hub in Newcastle and benefitting from hands on experience back at regional building sites. (see locations here)
The purpose-built Skills Hub will immerse trainees in a realistic working environment that closely resembles a site compound and provides individuals with the opportunity to achieve a Level 2 Apprenticeship standard in Bricklaying. The Hub is designed to train up to 80 apprentices annually which will be offered as flexible enrolment throughout the year.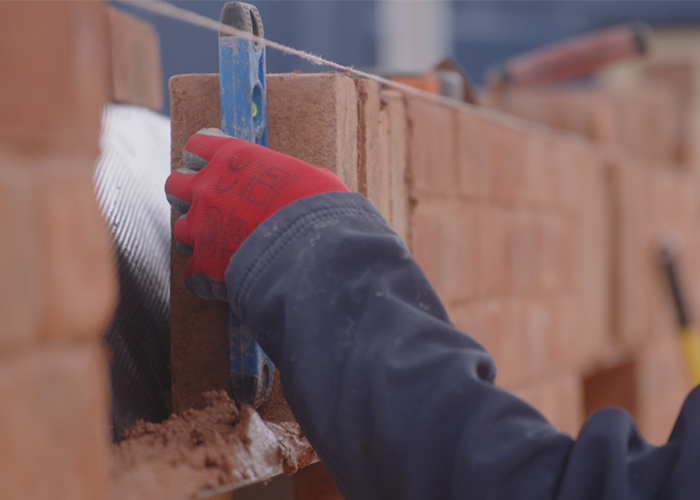 What you will learn
Each apprentice will complete a training programme aimed to last around 18 months. This will include a series of practical training and real site experience, alongside theory classes, providing apprentices the opportunity to work alongside, and learn from, skilled employees and contractors within the trade.
First 5 weeks: You will take part in a continuous block of heavily practical sessions held at our Skills Hub with each day running from 8:00 to 16:30. This initial five-week period is immersive, practically focused and comparable in time to what you'd receive from a full year day release.
By week 6: You will be placed at one of our construction sites for work experience. You will be health and safety aware and able to carry out these tasks:
build cavity walls
build to gauge
build to line
joint walling
correctly position wall ties, DPCs, cavity trays and weep holes
know where to insert insulation and fire stopping.
Remaining months: You will go on to undertake a further 17 months training on site with additional intensive two-week blocks of training every 8-10 weeks at the Skills Hub, learning all of the skills and knowledge necessary to become a competent Bricklayer utilising a variety of tools and processes.
18 months: If successful you will complete your apprenticeship, be fully engaged and ready to continue your careers as a qualified bricklayer, helping to address the country's skills shortage.
Watch the Training Hub in action
Meet Owen Tierney, our Apprentice Bricklayer, who has been developing his bricklaying skills through an apprenticeship with us and undertaking a Level 2 qualification at the Training Hub.
He's learnt valuable skills and knowledge to build high quality, affordable homes, through real life experience and practical training.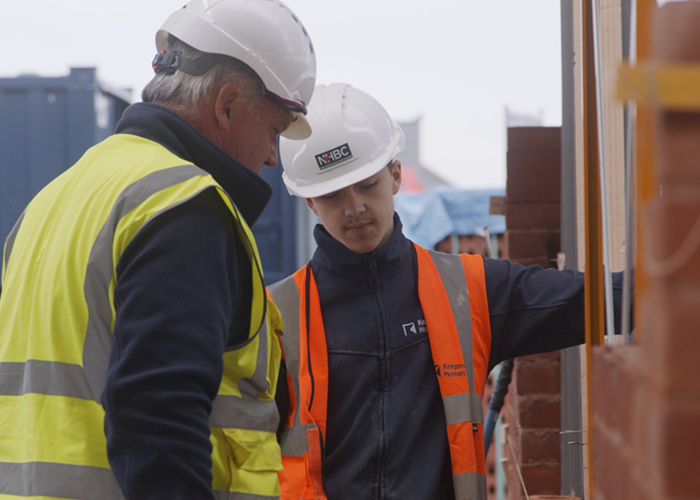 Why study for an apprenticeship with NHBC?
The NHBC are recognised and trusted by the trade and are the UK's leading independent provider of warranty and insurance for new homes.
Taught by construction experts
NHBC apprenticeships are delivered by our fully qualified, experienced trainers who use their own construction and training expertise to support and develop outstanding apprentices.
Focused on quality
We are a market-leading, trusted brand delivering home building focused apprenticeships. Our core purpose is to improve construction quality and support the Government's ambitions to create high-quality jobs for the future and to develop a talented and skilled workforce.
Designed by the industry
We have a long track record in providing bespoke training for builders. Our apprenticeships have been created specifically for the house-building industry in conjunction with leading national homebuilders.
Why choose Keepmoat?
Working at Keepmoat isn't like any other job. There's more to it than bricks and mortar.
A business founded on partnership
When you join Keepmoat, you're part of something much bigger. Together with our partners, we're committed to creating the homes first-time buyers and families need. In the places they need them.
A commitment to help you grow
We do more than build homes. We create great careers too. It's no coincidence that many of our senior management team started in other roles. That's why, if you have the ambition and vision to match, Keepmoat is the perfect place for you.
A shared vision, mission and values
A single-minded vision and clear values are important to us. They provide our people with a clear sense of purpose, shape our strategy, services, partnerships and worth ethic, and underline our commitment to always do the right thing for our customers.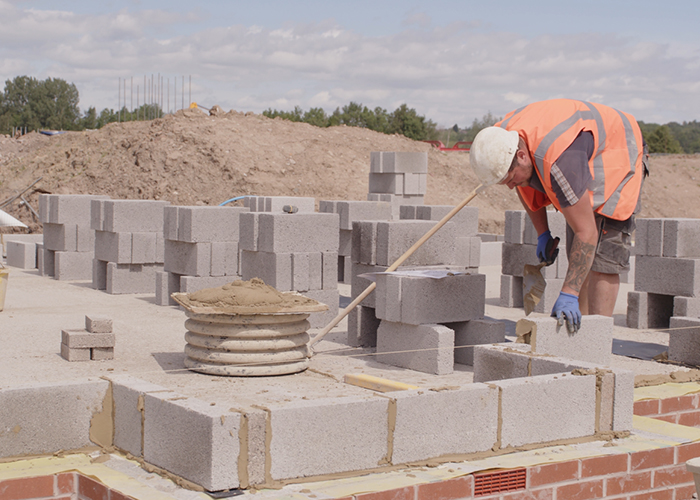 "At Keepmoat trainees are not seen as trainees but are seen and respected by all other professionals in the company which make me feel personally valued as a person and a well-respected team member both when in the regional office, site office and while out on site."
Matt Edwards - Construction Trainee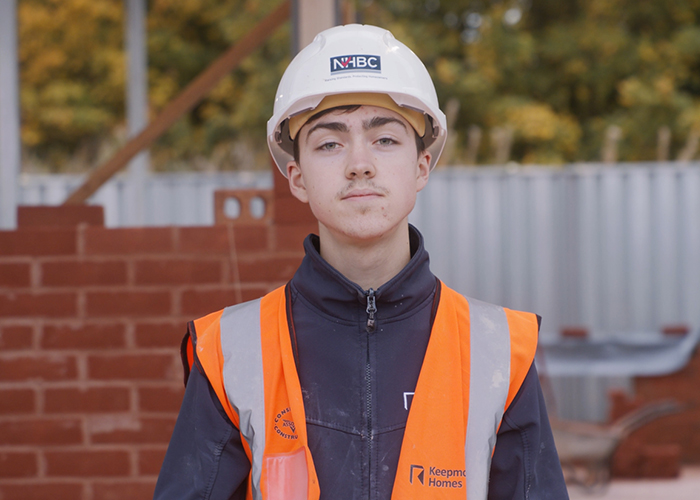 Got what it takes?
Cement your career and learn all the tricks of the trade. Are you looking to build your career in a fast-paced business, in an industry that is a cornerstone of the economy?
If you are, an apprenticeship in bricklaying with a top 10 UK housebuilder could be right for you.
Please get in touch if you'd like to discuss this apprenticeship
If you are interested in joining us for our next Bricklaying Apprenticeship intake, please keep checking our careers vacancies page for opportunities where you can apply directly.
In the meantime, current live Bricklaying Apprenticeship vacancies can be found via the NHBC, here