What is the role of a solicitor when buying a home?
What do solicitors do in the house buying process?
Solicitors often come up when discussing the house-buying process – but what aspects are they actually involved in?
You may be wondering whether you need a solicitor to buy a house, or whether the process can be managed yourself. You may simply be wondering what the responsibilities of a solicitor are before you agree to any additional costs.
If there's anything you'd like to know about the role of a solicitor when buying a house, you're in the right place. From common questions to a detailed run-through of the process, here's everything you need to know about solicitors and buying a home.
Do I need a solicitor to buy a house?
So, why do you need a solicitor when buying a house?
Technically, you don't need a solicitor; it's not a legal requirement to have one. However, you do need to ensure all your legal interactions and documents are correct. Unless you're a trained legal professional yourself, this can be a very complex and time-consuming process. Hiring a solicitor to take on the legal side of things for you ensures the entire house-buying process runs smoothly, with minimal stress on your part. Solicitors are experts in all things home buying, so they can guide you throughout the process and ensure all the legal aspects are handled correctly.
If you're buying your new home with Keepmoat and need help finding a solicitor, just get in touch with your Sales team. They'll be happy to help and share independent solicitors recommended by previous homebuyers.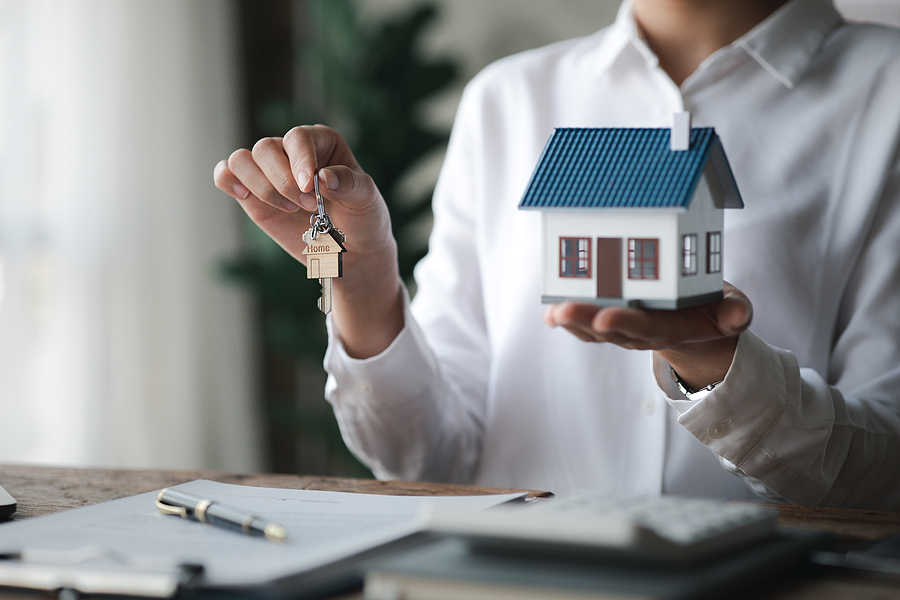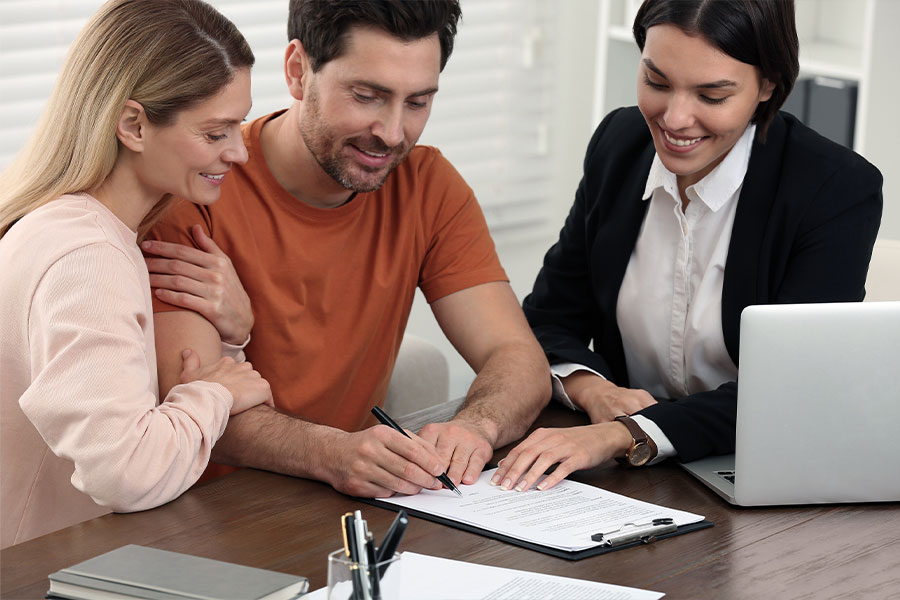 What does a conveyancing solicitor do?
We're often asked what conveyancing solicitors do. Conveyancing is another word used to describe the legal process of buying a home. It refers specifically to the transfer of home ownership from the buyer to the seller. You may see information on both conveyancers and solicitors when you're looking to buy a house, which we understand can seem conflicting. However, both carry out the exact same role, so when you're choosing who to represent you, both solicitors and conveyancers can help.
What does a solicitor do in house buying?
First things first – when does a solicitor get involved in the process?
If you're in the process of looking around homes, you don't need to worry about getting a solicitor just yet. Solicitors don't need to be brought in until you've made an offer on a house or are in the process of making an offer. From this point, there are a number of things handled by your solicitor. These include:
A solicitor organises the initial draft contract
The first draft details the terms you're offering when you look to buy a house. This will be drafted into an initial contract by your solicitor, who will present it to the seller's solicitor or legal representative.
This initial offer includes the monetary offer on the home, but can also include any additional terms of engagement, such as agreeing on works to be carried out or fixtures and fittings that will be included in the home purchase.
Your solicitor can also contact the seller's solicitor to request their draft contract. This allows them to review their terms and ensure there is a clear agreement between both parties. Having a solicitor check over the terms ensures the offer is watertight and everything is clear and organised before the final contracts are submitted.
A solicitor can negotiate on your behalf
If the buyer and seller have any disagreements when it comes to terms, their solicitors are available to offer advice and help both parties move the sale forward in a way that suits them. It helps for both parties to have professional legal advice, to ensure the terms of the sale are agreed upon fairly and impartially.
A solicitor can also raise queries and ask general questions, ensuring you have full clarity on the property throughout the house-buying process.
A solicitor can help organise house surveys
When the initial offer has been agreed upon and accepted by the seller, you can arrange to have a house survey carried out. This involves a surveyor checking over the current state of the house, and helps buyers identify any issues with the property. This can include anything that may have been missed during house viewings, such as areas that need repairs or any risks or structural issues. You can organise a survey yourself independently or enlist a solicitor for help.
Once the survey is complete, your solicitor can then further negotiate the terms of your contract. If there are structural issues in the home or anything that requires repair, this could mean negotiating that the work will be carried out before the sale completion date. It could also mean negotiating a lower price for the property and accepting responsibility for the work yourself after completion. A solicitor is extremely valuable at this point, as they can ensure you are getting a fair price based on the home's condition.
A solicitor carries out legal property searches
Another useful thing about involving a solicitor in the house-buying process is that they can help you find out all about your new home. A solicitor will check for anything that could cause issues in the future. Property searches can include examining Land Registries, carrying out Local Authority and Environmental searches, examining for building control issues, looking at access and right of way, or finding out about any planning permissions in place.
At this point, your solicitor can also register you as homeowners on the Land Registry.
A solicitor draws up the final contract
Finally, based on the searches, surveys and terms you've already discussed, your solicitor will draw up the final contract. Everything is included in this contract – your terms, move-in date, and the final price agreed.
Next, the contracts are exchanged, at which point the house becomes yours legally! This means you become responsible for home insurance, even if you haven't moved in yet. When contracts are exchanged, in the period before you move in, there are still times when you need home insurance coverage. For example, when buying a new home with Keepmoat, you may wish to access the home the day before full completion for deliveries of white goods or other essentials. To do this, you'll need to sign an indemnity form and ensure your home insurance is in place.
After the contracts are exchanged, the solicitor receives deposit funds from you, and the mortgage lender funds are released. Both are transferred to the buyer or their legal representative. The deeds to the home are also transferred, which confirms your ownership. At this point, you will have contractually agreed a moving-in date. As soon as this date arrives, you can pick up your keys and the sale is complete!
How your solicitor can help after completion
Once your sale is complete, the solicitor will remain involved to settle things and tie up any loose ends, such as organising your Stamp Duty. They'll also send over copies of all your legal documents relating to the home, so you have access to everything. At this end point, you'll receive your final bill for the solicitor's services.
All in all, a solicitor is there to help the home-buying process run as smoothly as possible – they're your legal experts and can help with any questions or legal queries along the way.
If you're considering buying a new build home, look no further than Keepmoat. For more information on the new build reservation process, read our guide to the Reservation and Legal Process.
If you have any questions feel free to speak to our friendly sales advisors.