Shared Ownership
A Guide to the Shared Ownership Scheme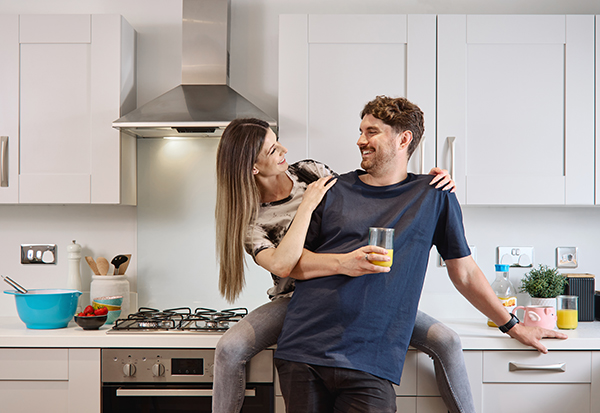 What is the Shared Ownership scheme?
The shared ownership scheme lowers the cost of buying a new property, making it easier for first-time buyers to get onto the property ladder. With shared ownership you buy into a share of your home, usually between 25% and 75%, and then pay rent on the remaining amount.
With the shared ownership scheme, you are part buying and part renting a leasehold home. This means your lease gives you the right to occupy the home for a much longer period than with traditional renting. Usually, the lease on a leasehold ownership property is 99 or 125 years, but this doesn't mean you're tied to the home for this extended period – the home can still be bought or sold during this time. This gives you the freedom to sell and move if needed, but the additional assurance of owning part of your home and maintaining the rights to live there over a prolonged period.
With shared ownership, you still need a mortgage to purchase a share, however, as you're not paying towards the full cost of the house, the amount of money you need for your deposit will be a lot lower.
Shared Ownership scheme: Pros and Cons

The benefits of shared home ownership
As the home deposit is taken as a percentage of the share price, you can purchase a home with a smaller deposit.
As you're only buying a share of the property, your mortgage costs will be smaller.
The rent payments you make on the property are lower than renting privately.
You can sell your share of the property at any time.
You can buy more shares of the property after the initial agreement, usually up to 100%, allowing you to own the property outright.

The disadvantages of shared home ownership
Shared ownership homes are always leasehold. This means ground rent and service charges may apply for the property, and you are responsible for paying these no matter the size of your share.
As you don't own the home outright, there may be more restrictions on alterations you can make to the property.
If you only own a small share of the home, you will not benefit greatly from the property increasing in value.
If you want to buy an additional share of the property following your initial agreement, this is based on the property value at the time of the additional purchase. This means the share price will increase as property prices in your area increase.
Selling your shared ownership home can sometimes be a little more complicated. We've detailed what you need to know about selling a shared ownership property below.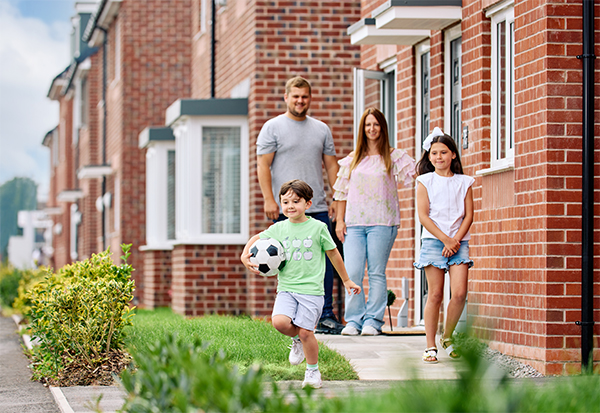 Can you buy out your shared ownership home?
Once you're the owner of the home, you can buy more shares. This process is known as 'staircasing'. The cost of the new share you are purchasing depends on the value of your home at the time you want to purchase, meaning it could be higher or lower than your initial share depending on whether property prices in your area have risen or fallen.
Most shared ownership properties allow you to buy additional shares up to 100% of the value of the home, at which point you will own the home outright. If you buy out all the shares you will no longer pay any rent on the property. Instead, your costs will be the standard cost of the mortgage as well as any service charges or ground rent, if applicable to the property.
What if I want to sell my shared ownership home?
If you do wish to sell your shared ownership home, you have obligations to the landlord or housing association as they also own a share of the home. Most leases specify that the leaseholder must give a right of first refusal to the housing association or landlord if they want to sell the home. This gives them the right to buy the home first, or the right to find a buyer for your home themselves within the nomination period. These procedures are in place to ensure the property remains available for people looking for affordable housing.
Of course, if you have bought more shares through the staircasing process and own 100% of your home, you can sell it yourself in the usual way.
Shared Ownership FAQs
A Help to Buy Agent is usually an appointed Registered Provider who provide a point of contact for people looking for shared ownership. By registering with them, you will be notified about all the shared ownership developments available within your chosen area.
There is no product fee to purchase a new build shared ownership property through heylo. However in addition to your deposit, it is suggested that you will need approximately £4,000 to cover solicitor, legal and mortgage arrangement fees
In addition to your household bills, you will pay monthly rent on the unpurchased share and your mortgage payments on the share you own (if you have one). Monthly rent starts at 2.75% per annum (on the value of the share you do not own). Rent will increase each year with inflation (RPI) + 0.5%. As well as the rent, you may need to pay a service charge fee. Your solicitor will be able to advise you on the exact costs. All monthly payments to heylo will be paid by direct debit and collected by heylo.
Service charge is payable to cover the cost of estate, ground fees and buildings insurance.
When you purchase a shared ownership property, you may only need to pay SDLT on the price of your share. However please seek further legal advice.
You will need to make sure you have the appropriate insurance in place. All properties purchased by heylo have compulsory buildings insurance, although you will need to insure your contents. If you staircase to 100%, you will be responsible for buildings insurance.
You are unable to sublet your entire property, however you are able to rent a room within the property.
You are able to apply in writing to heylo, who will either grant permission or request more information.
We would recommend you include in your will details of who you would like the share of your property to be passed to.
You will stop paying rent when you own 100% of the property. There may still be estate or service charges which you would still have to pay after staircasing.
Your rent is a contractual agreement between you and heylo. If you fall behind with your rent or service charges, heylo will contact you to arrange payment or a payment plan.
You can increase your share in your property at any time after you complete. This is known as 'staircasing'. Each time you staircase, you will need to budget for additional fees;
Valuation fee
Legal expenses
SDLT (if applicable)
Mortgage fees
If you would like to sell your home contact heylo who will guide you through the process.
All shared ownership is sold on a leasehold basis, even if you are purchasing a house. This is because heylo are your landlord for the unsold share. If you staircase to 100%, where possible the freehold will be transferred to you and the shared ownership lease falls away.
Why Home Reach?
With Home Reach, you buy a share of your chosen home and pay a low monthly rent on the part you don't buy. You get to choose whether you buy a bigger share of a cheaper home or a smaller share of a more expensive home.
You can initially purchase up to 75%* of your chosen home and heylo will become your landlord, granting you a 125-year lease. This means you will be able to live in your home as if you've bought it outright. You can buy more of your home in the future and stop paying rent on that part.
An affordable way to get onto the housing ladder
Provides security of homeownership
Freedom to decorate and improve your home
Ability to increase the level of ownership at any time
Flexibility to sell and move at any time
Benefit from any increase in property prices
Part buy-part rent based on a 50% share. All figures based on a £230,000 home. Estimated monthly cost is an illustrated figure only, please speak to an Independent Financial Advisor for exact costings. Additional costs such as building insurance, monthly management fee and estate charge are not included in the monthly rent figure or in the estimated monthly cost. Rent is charged at 2.75% of the unsold share value. This increases annually with RPI + 0.5%. Starting shares vary across sites and plots. For more information visit your local Home Reach development. **Assuming rental yield 4.5% per annum.

Eligibility for shared home ownership
You are eligible to purchase a part rent, part buy property in England or Wales if:
Your household income does not exceed £80,000 per annum for homes outside of London (£90,000 in London)
You have a deposit (at least 5% of the share value)
You are a first-time buyer or used to own a home, but cannot afford to buy outright now
The shared ownership property will be your principle and only home
You have passed a Homes England Affordability calculator, demonstrating you are financially able to purchase the share value and support the monthly costs
You have registered with a Help to Buy Agent
If you're struggling to get onto the property ladder and don't have a big deposit, a scheme such as shared homeownership could help make owning your dream home a reality. We have a range of Home Reach homes for sale across our developments.
Home Reach is available on selected Keepmoat plots and starting shares vary. Affordability and eligibility criteria's apply. For more information about heylo's Home Reach please visit Home Reach or speak to your Sales Executive.
Register your interest in the Shared Ownership scheme
More ways to buy your new home
Terms and conditions
Home Reach is available on selected Keepmoat plots and starting shares vary. Affordability and eligibility criteria's apply. For more information about Heylo's Home Reach please visit www.homereach.org.uk or speak to your Sales Executive.