Help to Buy England and Wales
As a first-time buyer searching for a newly built home, you may need a little financial help.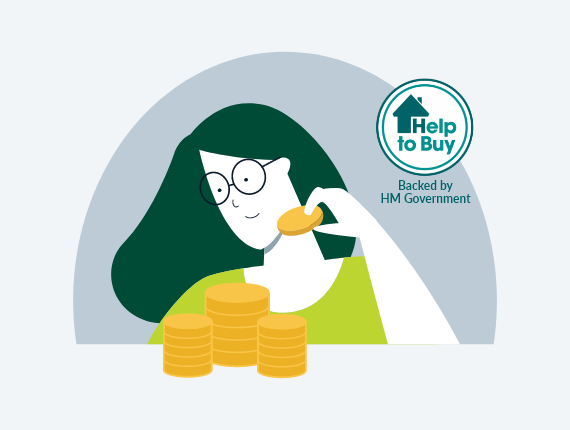 What is a Help to Buy Equity Loan?
A Help to Buy Equity Loan is a government loan scheme. You use the equity loan from the government to add to your existing home deposit, which is then combined with your mortgage in order to buy a new-build property. Currently, the equity loan can only be used if you're buying a new-build home.
Help to Buy explained
The Help to Buy scheme means buying your home is more affordable and getting on the property ladder is more achievable than ever. The scheme has helped thousands of our customers move into their new Keepmoat home with just a 5% deposit and more affordable mortgage payments – it could help you too. So, how does Help to Buy work, and who is eligible? Here's Help to Buy, explained.
How does Help to Buy work?
With the Help to Buy scheme, you can receive a Government-backed equity loan of up to 20% of the cost of your newly built home. This means you can buy your home with as little as a 5% deposit, with the remaining 75% covered by your mortgage.
Help to Buy makes buying a home a much more achievable reality across England and Wales
You only need a 5% minimum deposit for your new home
Your Help to Buy Equity Loan can cover up to 20% of the value of your new home
Up to 75% of the remaining costs are covered by your mortgage
The Help to Buy Equity Loan is interest-free for up to 5 years
Once you've secured your new home, your equity loan can be repaid over 25 years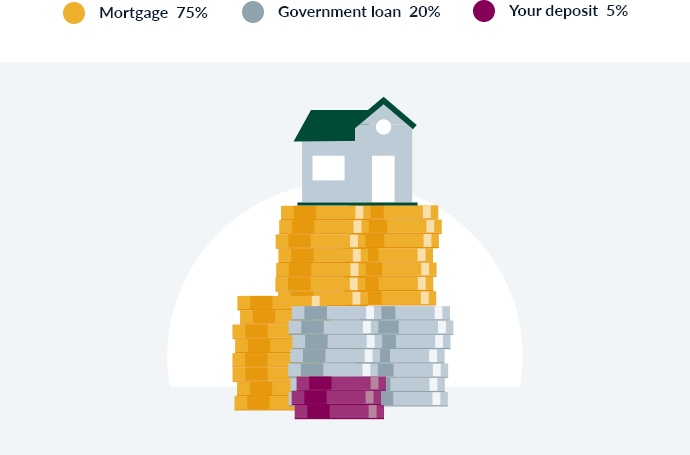 Who is eligible for Help to Buy?
The Help to Buy: Equity Loan scheme (2021-2023) is available for first-time buyers, helping you move into your first home quicker than you thought possible with as little as a 5% minimum deposit on your new home.
The scheme allows for an equity loan of up to 20%, with this extending to 40% in London to reflect higher property prices and the total price you can spend on your property differs depending on the region you're buying in. We've outlined the regional price caps here.
To find out more about the scheme you can download the Help to Buy: Equity Loan (2021-2023) homebuyers guide here.
Price caps for Help to Buy 2021-2023
---
North East

£186,100

North West

£224,400

Yorkshire and The Humber

£228,100

East Midlands

£261,900

West Midlands

£255,600

East of England

£407,400

London

£600,000

South East

£437,600

South West

£349,000
---
Help to Buy Scheme: Pros and Cons
Pros of Help to Buy
If you want to buy a new home but are struggling with your deposit, the Help to Buy scheme could make a big difference in getting you on the property ladder.
You can buy a home with a 5% deposit - While you still need a deposit to purchase a home through Help to Buy, this is set at a much lower rate. You could be moving into your new home with as little as a 5% deposit, which is lower than most other mortgage options out there.
Your equity loan is interest-free for five years - The Help to Buy Equity Loan you receive from the government carries no interest for the first five years. Often, this period is the most expensive for homeowners, as additional purchases and home decoration costs can quickly add up. This five-year interest-free period helps lift some of the strain.
You could enjoy more affordable overall mortgage rates - As you are borrowing less money overall, the likelihood of qualifying for your mortgage is higher and you are likely to enjoy much more competitive interest rates.
Limitations of Help to Buy
While Help to Buy can help you step onto the property ladder, loans always come with certain limitations that you should consider when moving forwards with the scheme.
After five years, your loan will become increasingly expensive - If you take out an equity loan as part of the Help to Buy scheme, this is interest-free for up to five years. However, once these five years are up, you'll be charged 1.75% on the outstanding amount as interest. This fee will increase each year by RPI plus 1%.
Your loan repayment is not fixed - As your Help to Buy Equity Loan is based on percentages, it is not a fixed price loan. This means when you come to sell or pay back the loan it can increase or decrease as the market value of your home changes. So, if you received a loan for 20% of the value when you bought the home, you'll have to pay back 20% of the value when you sell meaning if your home has increased in value, you'll have to pay back a little more than you borrowed.
If you've already paid back your equity loan, there's nothing else to pay back to the scheme.
Help to Buy FAQ's
An equity loan is money lent in order to secure a property.
The term 'equity' is simply referring to the difference between the cost of your home and the amount you pay for it yourself. In the UK, an equity loan is money that you borrow in order to top up the amount you put into a new home. You save an initial deposit, with the equity loan making up the remaining amount.
In England, the equity loan is managed by the government and Homes & Communities Agency, and is offered as an alternative route onto the property ladder for those who may otherwise be unable to put down a full deposit on a property.
While you can use the full five years to pay back your Help to Buy Equity Loan interest-free, you can also choose at any time to make additional part or full repayments. If you choose to make a voluntary repayment, this must be 10% of your home's current market value. Every time you want to make a repayment, an independent valuer must assess your property.
Yes. The Help to Buy 5% deposit is the minimum percentage you can put down, but you can always choose to put down a higher deposit if this works for you. Putting down more than 5% deposit will mean taking out a mortgage at less than 75%. In these instances, it's always worth speaking to your financial or mortgage advisor to see what will work the best for you and your circumstances.
It is possible to remortgage your Help to Buy Home – you simply remortgage the standard mortgage that you took out at the same time as the equity loan. You will then either need to keep the Help to Buy Equity Loan and continue paying (with accrued interest after five years) or repay the loan. In these cases, you can also usually expect to pay admin fees.
When you sell your Help to Buy home you will repay your equity loan at the same time. So if you initially purchased with a 75% mortgage and a 5% cash deposit and have made no other repayments you will repay 20% of the value of your home at the time you sell. An independent valuer will decide what your home is worth and your home needs to be sold on the open market.
If you are a first-time buyer looking to get on the property ladder, the Help to Buy scheme offers a great way to find your dream home at a more competitive rate for you. If you're looking to buy a property through the Help to Buy scheme, our guides on choosing your home and reserving your home tell you everything you need to know to find your perfect new Keepmoat home.
Register your interest in Help to Buy
More ways to buy your new home
Terms and conditions
Help to Buy: Equity Loan scheme (2021-2023) is available on selected plots and developments only, subject to terms and conditions and cannot be used with any other offer. Help to Buy purchasers are required to fund at least 80% of the purchase price by means of a conventional mortgage, savings and any deposit where required. Eligible applicants will be offered an equity loan of up to 20% of the market price, interest free for the first five years. At the start of year six a fee of 1.75% is payable on the equity loan, which rises annually by RPI inflation plus 1%. The equity loan is held as a second charge on the property. Terms and conditions apply and full details will be provided on request. Please note Help to Buy charge £1 a month from outset as a management charge.