Hosting A Street Party Fit For A Queen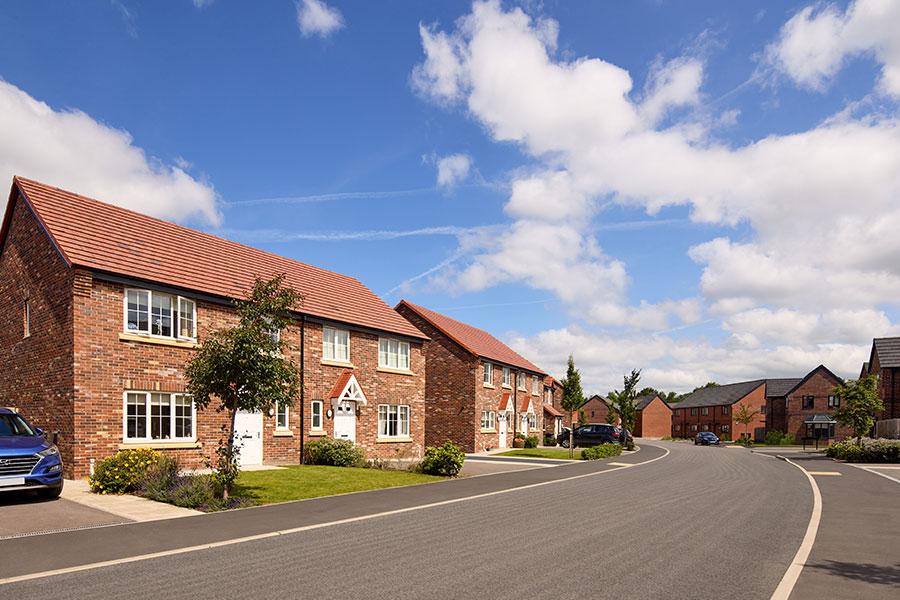 The Queen will be making history and celebrating her Platinum Jubilee in June to mark 70 years on the throne. To commemorate the momentous occasion, the nation has been blessed with a four-day bank holiday – and with any large royal celebration, the British tradition is to host a street party.
From Thursday 2nd June to Sunday 5th June, there's never been a better time to get the family, friends and neighbourhood together. To ensure your very own street party is fit for a queen, follow our guide below to ensure you have everything you need to celebrate like kings or queens.
The Rules and Regs
The good news is that anyone can host a street part at any time during the June bank holiday weekend, however the government advises that you should notify your local council of your plans. There's no risk assessment needed for the street party, making the process pretty simple, and you won't need a license for consumption of alcohol, food or to play music either (but if you're planning to sell alcohol, you'll need to check whether you need a Temporary Events Notice).
You can find out more information about this on The Government's website – and The Big Lunch also has plenty of advice around this.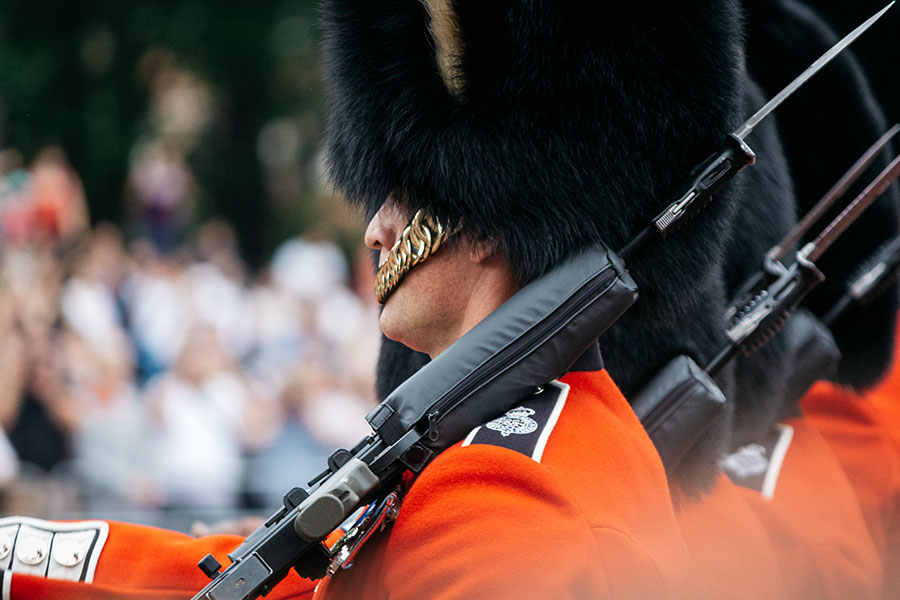 The Invites
If you've just moved into your new home and don't know many of your neighbours, a street party could be the perfect occasion for everyone to finally meet. However, organising a street party for the neighbourhood is no small feat, so we suggest gathering a team to help with the preparation and planning.
First things first, you need to invite the neighbours. Try and extend the invitation to as many neighbours as possible – the more the merrier! For the invites, you could create or purchase / download your very own Platinum Jubilee invitations and pop these through your neighbours' doors, or simply message them via a WhatsApp or Facebook group.
Don't forget to tell the royal family about your event as well! Yes, there's actually an interactive map on the official website which will show all the events taking place up and down the country over the weekend, so be sure that yours is included.
The Food
Now we're getting to the fun stuff. Whether you're looking to do finger food, or a banquet fit for a queen, the best thing to do is to ask everyone who is joining to share the cooking load and whip up one dish each to bring with them. That way you'll have a variety of options which cater for everyone in your community – including the fussy eaters!
No Jubilee street party is complete without the royal favourites including the classic Victoria Sponge Cake, juicy burgers (eaten with a knife and fork of course), and the Queen's official Platinum Jubilee pudding, the Lemon Swiss Roll and Amaretti Trifle, so make sure these are on the list. The Big Lunch website has some great recipes if you're looking for a little inspiration.
Don't forget you'll need some cutlery – the mismatched look works extremely well for a street party, and nothing says royal more than eating with 'fine' cutlery and not the plastic type. Instead of hunting through the back of your cupboards for a mass of knives and forks, you could ask around and see if everyone could bring some of their own – just make sure they are returned to their rightful owner at the end. Paper plates are also ideal for street parties, so you don't have to think about washing up afterwards.
The Drink
When it comes to drinks, you can serve alcohol at your street party hassle-free as long as you don't charge for it. A jug of Pimms with all the trimmings always goes down well at a party and is wonderfully British for this special occasion.
You could also make a refreshing non-alcohol punch that people can add to if they want, so it's inclusive for all. For a real royal tipple, why not try your hand serving the Queen's signature cocktail 'The Dubonnet'? Pour one part gin and two parts Dubonnet, then add two cubes of ice and a slice of lemon.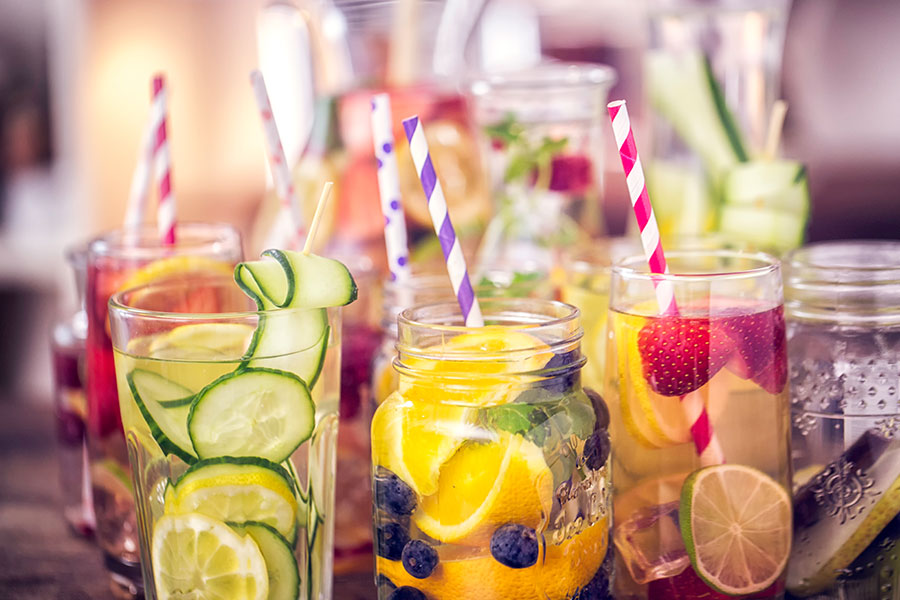 The Décor
No street party is complete without bunting, and it helps to get everyone in the celebratory mood. You can easily make it yourself using paper, scraps of old fabric or old ribbons – and then simply string them up between the houses or trees, making sure you criss-cross them over the road to unite the community.
Royal memorabilia and Union Flag décor is also a must. From balloons and flags to napkins and cake decoration, the Platinum Jubilee is the perfect excuse to get patriotic and decorate your street in red, white and blue. You could also use some typical British props and set up your very own photo booth. It'll be sure to bring a bit of royal fun to the party and easily provide hours of entertainment for the little ones.
For a true street party set up, if you have space, we suggest placing a long trestle table (or many) down the middle of the street. To ensure there's enough seats for everyone, you could ask your neighbours to each bring their own – and they can go as plush as they want.
The music can make or break even the best party, so you'll want to have a soundtrack that strikes the right note – and make sure you have some decent speakers so everyone can enjoy the tunes. There'll no doubt be a Platinum Jubilee playlist on Spotify or Apple Music – but you could also create your own playlist and ask everyone attending to add a few of their favourite tracks – just make sure that 'God Save the Queen' makes an appearance.
If you're planning on holding your street party during one of the official Platinum Jubilee celebrations, and the logistics work, you could even bring out a TV or iPad and pop it on in the background. Not only does it provide a little entertainment and a talking point with your neighbours, but it also allows everyone at the street party to truly feel part of the royal celebrations taking place in the Palace.
All we need now is some long-lasting sunshine during the bank holiday, so we can celebrate the Queen's Platinum Jubilee the royal way – but make sure you have some umbrellas to hand, as we all know what the British weather can be like!
If you're celebrating the Queen's Platinum Jubilee with a street party, make sure you tag us in your photos on social media or use the hashtag #KeepmoatHomes, we'd love to see them!