Commercial Graduate Programme 2022
The applications process for our new 2 year Quantity Surveying Graduate programme is now open
As a Top 10 UK homebuilder we build communities, potential and careers
When it comes to your career, few opportunities offer you the chance to build a better future for yourself and the world around you. Then again, few graduate programmes are quite like ours.
That's because as a leading partnership homebuilder, we do much more than build beautiful, affordable homes; we also develop the potential of the people around us.
Whether we're working with local authorities to turn unloved brownfield sites into inspiring communities, or making it easier for UK first-time buyers to find a place to call their own, helping people move forward is at the heart of what we do.
And that's why, if you have the ambition and vision to match, Keepmoat is the perfect place for you. We are proud of our graduate programme and want you to share in it
2-year rotational programme
No two days are the same at Keepmoat. Hit the ground running in commercial, land, technical, construction, sales, legal and finance. Broaden your knowledge. And get a wall to wall insight into the Keepmoat business.
Sustainable homebuilding
Sustainability is the future. So, from day one, we'll make sure you play a key role in helping to deliver low and zero carbon homes, minimise waste and promote bio-diversity.
A role at the heart of regeneration
Turning brownfield sites into fresh new communities is our bricks and mortar. And you'll have a chance to make a real difference to areas in need of regeneration, change lives for the better and help breathe new life into local communities.
Supporting the wider community
We believe in building prosperity, not just property. As part of our team, you'll help to plan, cost and deliver a range of exciting, diverse and complex projects at a range of locations across the UK.
A fast-moving rewards package
We'll keep your career moving in the right direction with your own company car, a competitive £25,000 salary, 25 days annual leave (plus Bank Holidays), a pension, healthcare benefits and a stack of opportunities to gain industry-relevant professional qualifications.
Commitment to develop your future
At the end of the programme, subject to satisfactory completion, you'll then be given the opportunity to take your expertise to the next level at Keepmoat Homes.
Investors in people and your development
We're people people and it shows. Our Investors in People accreditation speaks volumes about our approach to your training, your wellbeing, your ongoing development and your work-life balance.
Our 2-year rotational programme at a glance
A blueprint for better
An invaluable, hands-on overview designed to bring you experience of a wide range of skills and services, including: Commercial, Land, Legal, Technical, Sales, Construction, Finance.
Fast-moving four-week rotations will bring you a broad understanding of the Keepmoat Homes business, develop your understanding of the operational model and allow you to build your network.
You'll attend a variety of weekly regional meetings: Build & Sales, Land meetings, Management meetings, Board meetings and Cost To Complete meetings.
You'll also have the opportunity to spend time on site to understand Construction and Sales.
A rewarding 12-month placement in the Commercial team will bring you all the benefits of regional and central mentoring, plus unique opportunities to get involved in a range of projects from inception to completion.
This personalised graduate training programme focusses on developing your technical, professional, personal and leadership skills
With a mix of practical day-to-day training and skill nurturing, you'll hone your skills in a fast-moving, frontline role with non-stop support
You'll also have exclusive opportunities to be involved in landmark sustainability projects, delivering impressive social and community benefits in the areas that need it most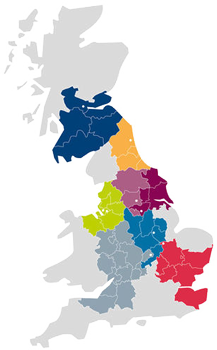 We have vacancies across the country and opportunities across our regional office network. Needless to say, we're looking for people who are flexible and willing to travel between our locations.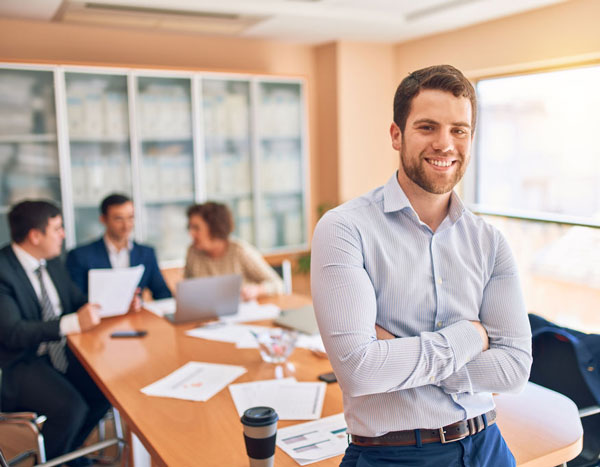 Got what it takes?
Are you looking to build your career in a fast paced business, in an industry that is a cornerstone of the economy? If you are, a career in the Commercial team with a top 10 UK homebuilder could be right for you so read on.
Are you self-motivated, ambitious, determined to succeed and enjoy nothing more than getting your teeth into a project and seeing it through from start to finish?
Are you excited by the prospect of working to challenging deadlines and delivering timely and cost effective commercial solutions in a competitive market place?
Do you relish the prospect of being part of a commercially focussed team that plays a vital role in the future success of the business?
Can you build strong relationships with internal and external stakeholders who are key to the success of your role?
Are you committed to delivering quality and determined to be the very best you can be, every day?
Do you want to be a highly-valued member of a close knit team and reap the rewards of your and their success?
Do you enjoy taking the initiative, and bringing forward great opportunities for the business and your team?
Do you see yourself as a future director or business leader - early in your career?
If this sounds like you, don't miss this great opportunity to work with a progressive Sunday Times Top Track 250 business. Get your application in today.
We are looking for graduates that can demonstrate the following:
Minimum 2:1 degree (essential)
Relevant degree e.g. Commercial Management, Quantity Surveying, Project Management, preferably RCIS accredited or accounts/finance related subjects
Driving licence (essential)
Flexible location / willingness to travel
We are looking for graduates who have a genuine interest in the homebuilding sector and offer the following characteristics and behaviours:
Entrepreneurial approach
Commercial drive
Agile thinking
Attention to detail
Solutions focussed approach to problem-solving
Collaborative, people and relationship focused
Resourcefulness
Taking ownership
Adaptability
Perseverance and resilience
Strong verbal, numeracy and analytical skills
Empathy and self-awareness
Our culture and values are important to us so we are also looking for someone who is motivated, has strong commercial acumen, a collaborative approach, attitude and desire to make a positive difference.

Our People
At Keepmoat Homes, people feel valued. They represent the business on a daily basis, and with their creative, collaborative and straightforward approach, underpinned by a real passion for success, our people enable the business to achieve profitable long term growth.
What makes Keepmoat such a rewarding place to work?
Our culture
Imagine a straightforward, passionate, creative and highly collaborative working environment that puts people at the heart of everything. It's a fast-paced, friendly world where you're encouraged to ask questions, challenge conventions and above all, develop and grow.
Our vision
There's only one thing better than knowing your career is on the right path: knowing that you're helping the people and places around you to prosper, too. In the last year alone, we raised over £80,000 for good causes, supported and mentored thousands of young people and added over £27million in social value to local communities. Join us and you'll be building communities and transforming lives, too.
Our mission
Forget traditional homebuilding. We're on a mission to drive change, shake things up and make homes affordable for everyone. With the help of our partners in the public and private sector, we build attractive, high-quality homes and communities where people want to live, work and play.